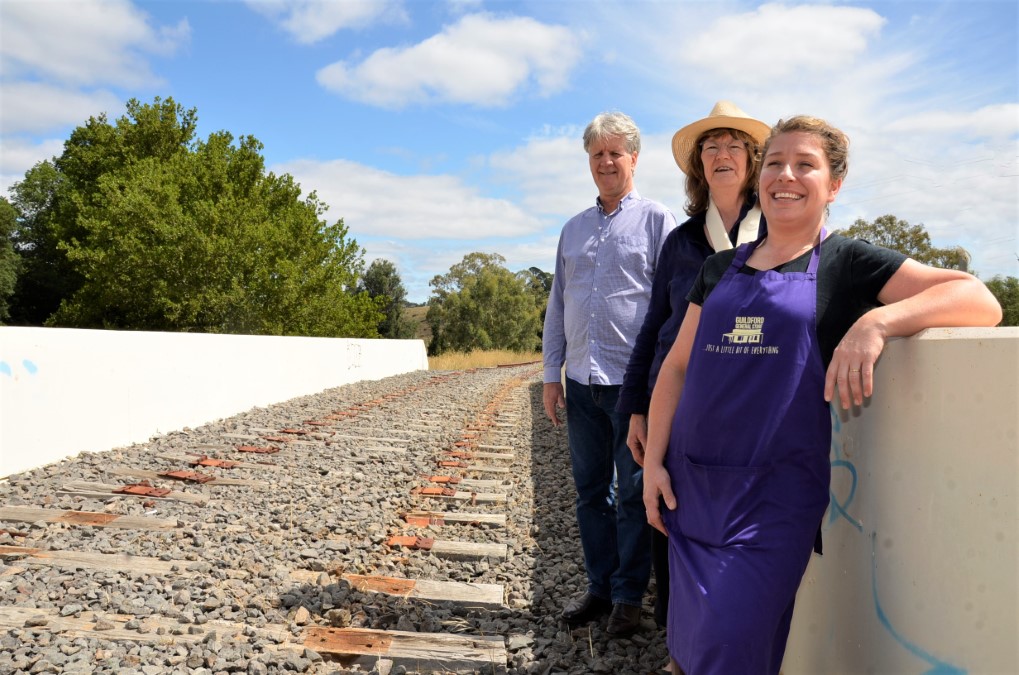 Rail campaigners are calling for the Castlemaine-Guildford railway line to be reopened to trains as part of a vision to reinstate the rail connection linking Maryborough to Ballarat and the port of Geelong.
Scott Ramsay, the prominent spokesperson for the Rail Revival Alliance, has renewed the call as the old and outdated track between Guildford to Castlemaine is taken up with the steel track to be recycled for use on the much slower velocity Victorian Goldfields tourism railway.
"The rail line would bring more economic benefits than the rail trail," Mr Ramsay said.
"It would also have social, education and medical treatment benefits."
Mr Ramsay said there was huge demand regionally for improved rail services.
"This line was originally the link to Mildura," he said.
"When you return rail services that have been removed from the towns the economy starts to move again."
His sentiments come as others suggest the currently disused Guildford to Castlemaine line would best be converted into a rail trail for visiting and local cyclists – once the 9.1km stretch has been cleared of track under a process now taking place.
But Mr Ramsay and campaigners like Castlemaine-based Public Transport Users Association member Chris Hooper said that to convert the line into a rail trail would be to lose a prime chance to reinstate freight and passenger services on the line, linking Maryborough to Castlemaine, Ballarat and the port of Geelong.
"It would also fit with the government wanting to decentralise from Melbourne," Ms Hooper said, while extolling the environmental, social and economic benefits of reinstating the line.
Guildford local Emily Zepnick travelled on the very last passenger rail service to the use the line back in the early '80s.
Ms Zepnick said she too believed the line should be reinstated for use by freight and passenger rail.
"It would connect all the smaller towns and bring people through," she said.
"The bus service we have isn't adequate."
Despite the renewed calls to reinstate the line, the Department of Transport said the proposal was not on the table.
"There are no current plans to reinstate a passenger railway service between Maryborough and Castlemaine," a spokesperson told the Express.