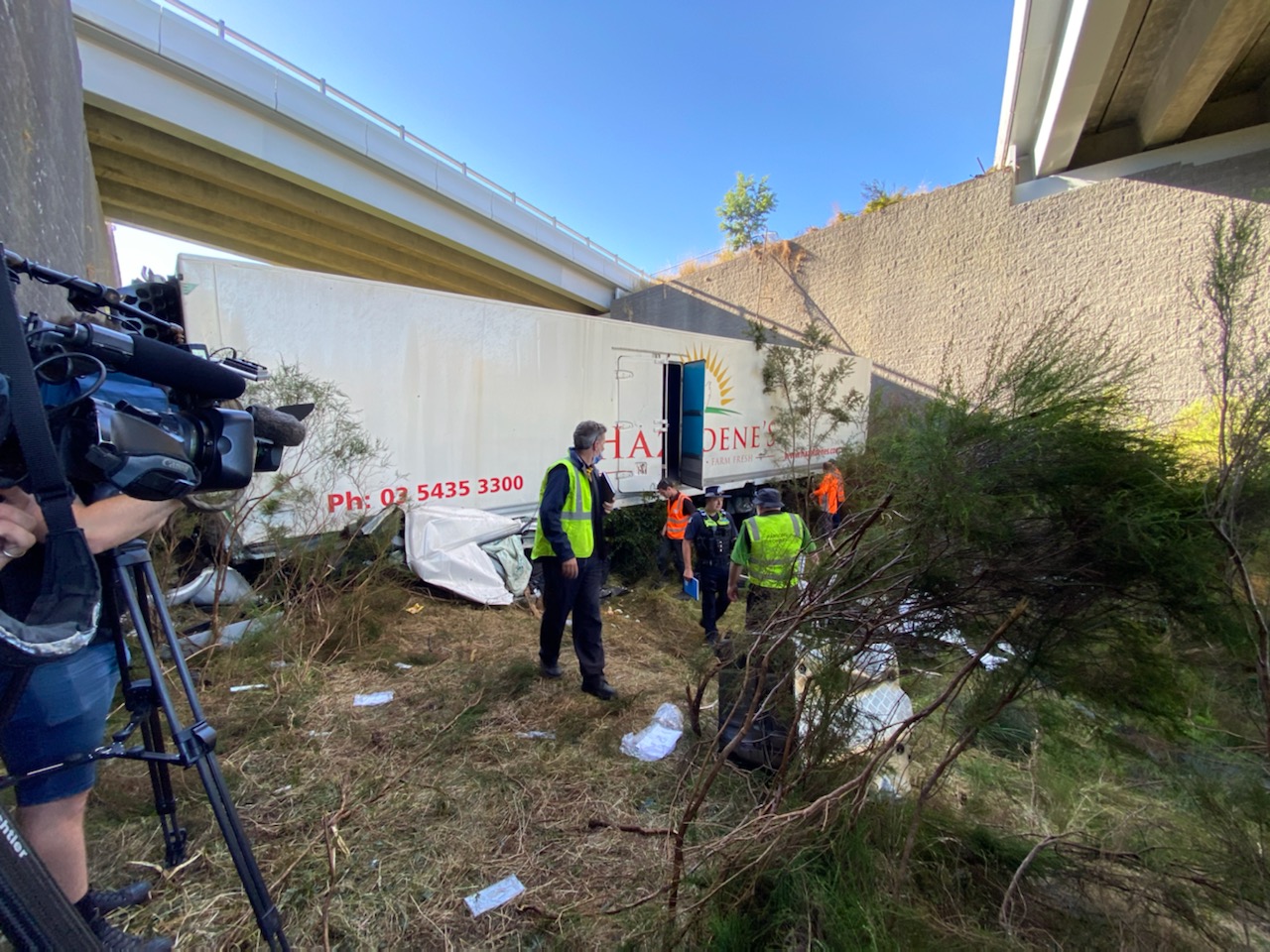 A driver had a miraculous escape after his truck careered off a bridge on the Calder Freeway at Taradale this morning, falling 50 feet and landing in a creek bed.
The impact of the crash folded the cabin under the trailer and pinned the driver by his legs. He remained conscious and was able to call for help as passers-by noticed debris on the freeway and stopped to investigate.
Emergency services were called to the scene about 5.30am.
The Kangaroo Flat man, aged in his 30s, was extricated and flown by air ambulance to Royal Melbourne Hospital with non-life threatening injuries.
It is thought the truck may have clipped a railing, causing it to veer off the road.
The northbound lanes of the freeway remain closed as the scene is cleared.
DANGER ON SCENE
Elphinstone Fire Brigade captain Andy Chapman said the incident was made more dangerous by drivers not paying attention and not respecting red and blue flashing lights.
"When we arrived we couldn't see what had happened, the truck was 50-foot below in the creek," he told the Express.
"I heard a person yell out and shone my torch down to the creek and I could see his face sticking out of the cabin.
"Up above, one car came through and hit the Armco railing laying in the middle of the road and got airborne.
"The next bloke seconds after that came along and swerved to the left and then skidded round to the right, and then the next car came round and swerved.
"People have got to start reading the fact that red and blue lights mean slow down.
"It was a miracle there was not another prang," he said.