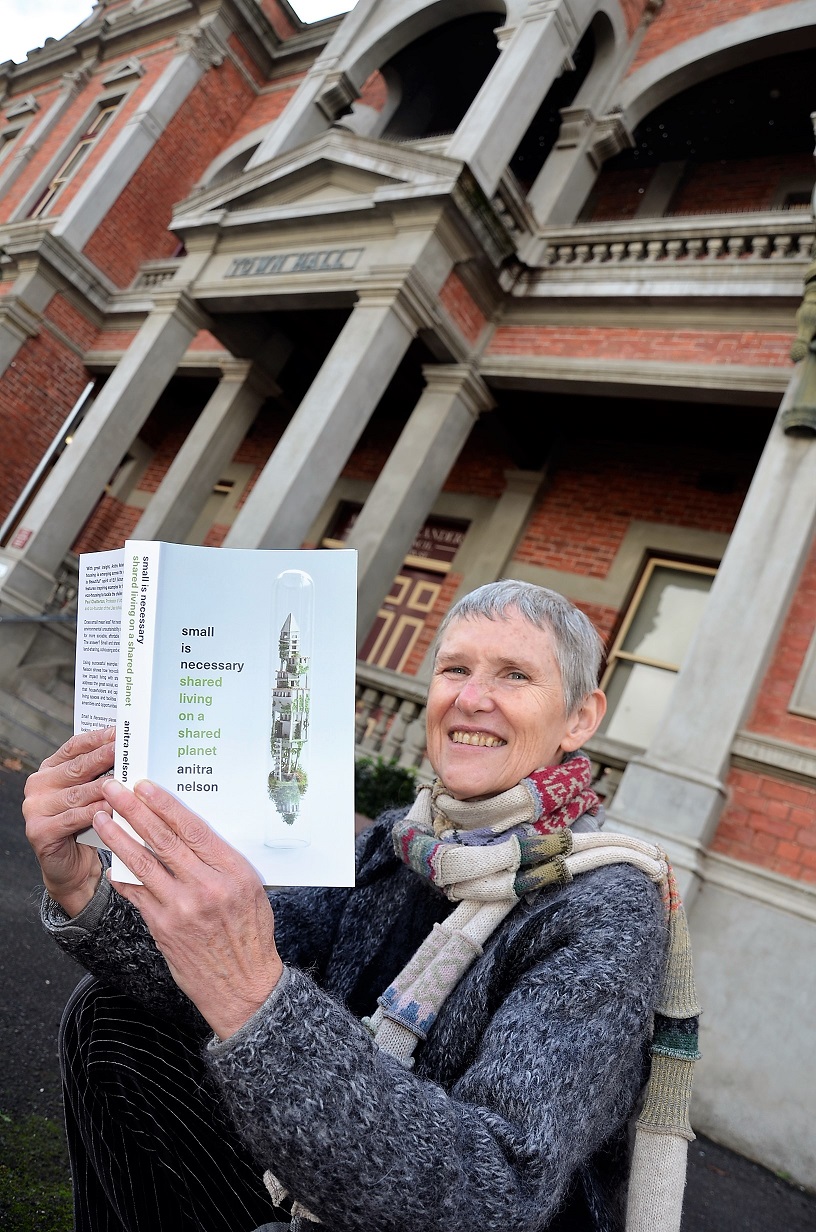 In a world with a population forecast to hit 8.5 billion in just 12 years, the need to find more effective means of housing people is becoming ever more urgent, Castlemaine's Anitra Nelson says.
As associate professor with the Centre for Urban Planning at RMIT, identifying new and more efficient ways of housing people is a research subject dear to this researcher, writer and documentary-maker's heart.
Ms Nelson's new book – Small is Necessary – was published earlier this year and this week she will share insights she gained through researching the new work.
Ms Nelson will deliver a guest discussion at Castlemaine Town Hall this Thursday evening, June 21, and all are welcome to attend the free event organised as part of the Castlemaine Library series of public events.
"My new book is on eco-collaborative housing which is people sharing," Ms Nelson says.
"Co-housing is a common model where everyone has separate dwellings but they're often attached and they have a common house where they probably dine together a couple of times a week and their proximity to each other enables them to share all sorts of informal things as well."
Cars, lawn mowers and washing machines are all examples of the sorts of things which might be shared – along with the social benefits that come from connection to others.
"I work in sustainable and affordable housing but I also lived for a decade in eco-collaborative housing," Ms Nelson says.
"My interest came partly out of experiencing the kind of efficiencies that come when you share. The small in Small is Necessary is related to a small ecological footprint."
Ms Nelson is a member of local group Mount Alexander Eco Housing and says local interest in the issue is growing.
"We have numbers of people who are interested in developing co-housing in central Victoria including one very active group, and we'll have a representative from that group in conversation with me on the night that I talk," she says.
Ms Nelson is already working toward another project focusing on innovative solutions for housing ageing populations – a topic which has increasing relevance for Mount Alexander Shire.
While this Thursday's guest talk is free, bookings are required and can be made through the Castlemaine Library website.