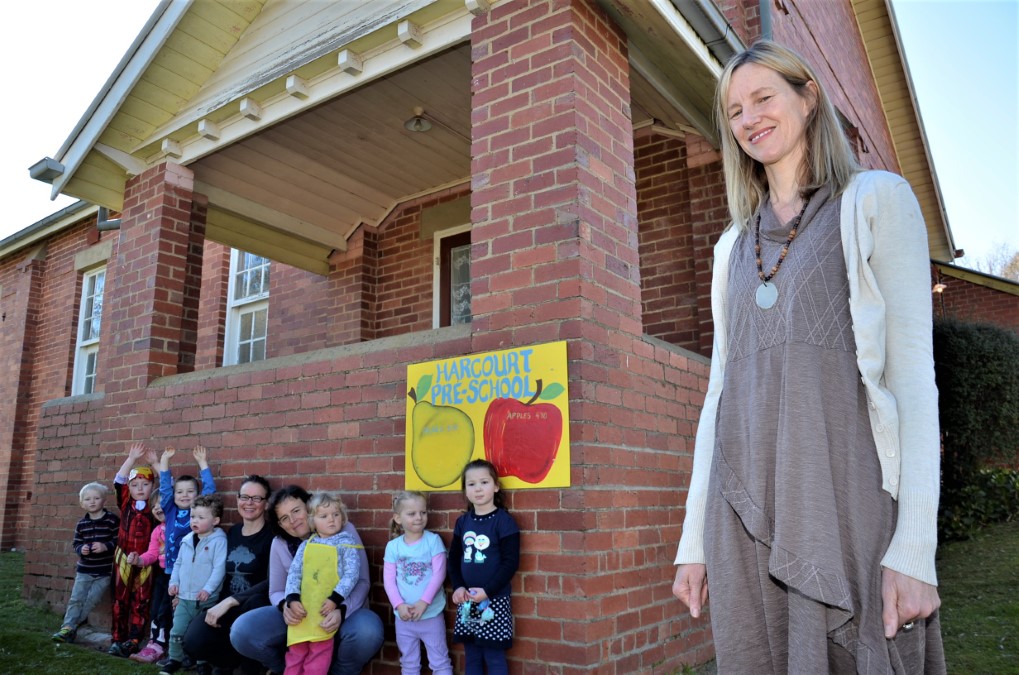 Pressure to find a new home is building for Harcourt preschool with the lifestyle location in the grip of a baby boom and the preschool told it must vacate its current premises in two years.
The preschool has operated from its current site on Uniting Church land for almost 70 years and, responding to growth, had plans to modernise and expand the current premises drawn up and ready to go.
The plans had won state government support in the form of a $262,500 grant and the parent committee had raised $70,0000 for the project, with the local Uniting Church supportive and also pledging $20,000.
"Building tenders were received, a project manager appointed and a builder selected," the preschool committee's modernisation project leader Natalie McCarthy said.
"Then the Uniting Church Synod in Melbourne, at the last minute, pulled the rug out from under the project by refusing to extend our 60-year-long agreement to use the site for an additional 10 years."
This means the preschool forfeits its $262,500 state government grant because a minimum tenure of 10 years was a prerequisite to receive the state dollars.
With the preschool at capacity it has now been forced to turn potential new enrolments away while it urgently seeks a solution – specifically, a new site that will enable it to develop a modern facility capable of meeting future growth projections.
The situation is becoming so pressing it prompted the preschool to make a public presentation to councillors at last week's Mount Alexander Shire Council meeting.
"We are at capacity and are turning away children," preschool committee president Andrea Brasher told the council meeting.
"Harcourt is having a baby boom."
The preschool's educational leader Lisa Gray said there were 27 four-year-old families enrolled and nine three-year-old families currently enrolled.
"We're at capacity in this building and Harcourt has been flagged as a high-growth area, growing faster than Castlemaine," she said.
At last week's council meeting Mount Alexander mayor Cr Bronwen Machin told Ms Brasher discussions with the Member for Bendigo West Maree Edwards were aimed at helping to find a solution.
"We really want to see a site identified now and architects employed," Ms McCarthy told the Midland Express.