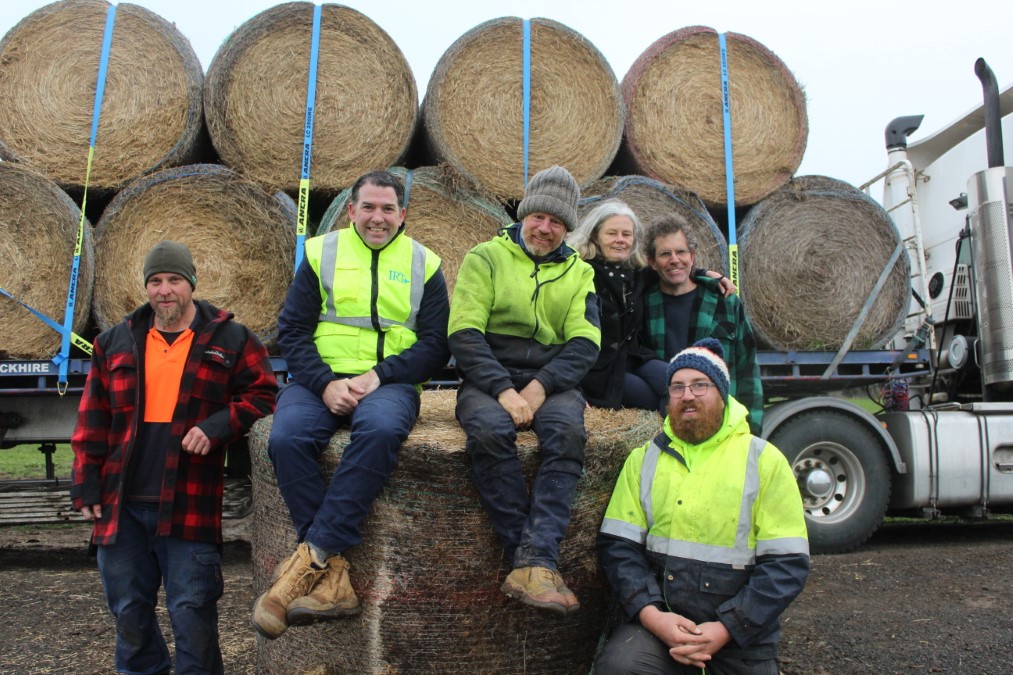 Locally harvested hay bales are making their way to drought-affected farms in NSW and Gippsland.
It's the first cut of hay from the newly Bolinda-based International Racehorse Transport's property and managing director Chris Burke said the 77 round bales would be donated to those in need.
"When we heard about the situation for farmers in NSW, and now Gippsland, we knew we had to send this their way," he said.
"Rural communities are a very big part of our business and want we want to do want we can to help."
Central Land Management Services' Andrew Scanlon and volunteers donated their time to load the bales last Friday before Need for Feed volunteers transported the load directly to drought-affected farms.