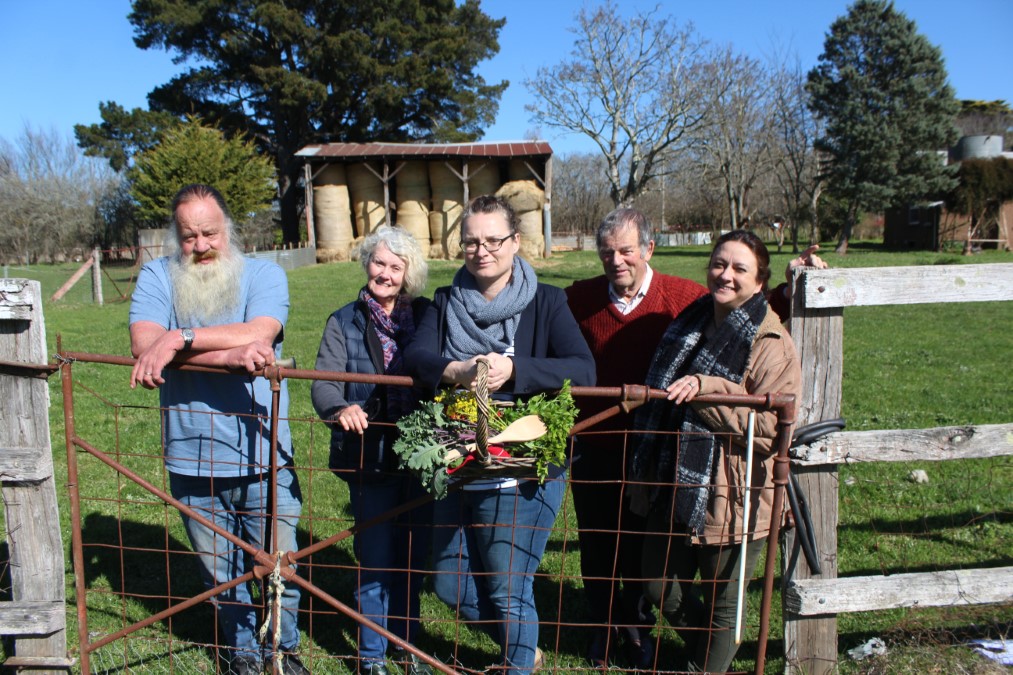 A generosity food movement across Lancefield and Romsey aims to turn reclaimed fresh produce into nutritious shared-table meals.
Feed it Forward will make use of excess and donated produce from local growers and use it for monthly cook-ups where local residents are the cooks for themselves and the community.
It's a collaboration between Lancefield and Romsey Neighbourhood Houses and one that volunteers hope will continue long beyond its highly anticipated launch on October 31.
"We're asking the community to be involved in helping to prevent food wastage and it's all about creating a sense of community so everyone is welcome," Romsey Neighbourhood House coordinator Michelle Balthazar said.
"There is a monthly harvest week where donations are encouraged followed by a community cook-up. The cook-up encourages people to connect with the local community while it also has an educational component."
Growers, gatherers and kitchen-hands are needed to get the program kick-started alongside various organisations that have already pledged their support like the Lancefield Country Women's Association and local primary schools.
A 'virtual farmgate' or online listing will be made available to semi-commercial and commercial producers that contribute to the project.
Ms Balthazar said Feed it Forward would also go some way towards bolstering the food supply for the Romsey Neighbourhood House satellite food bank program that aids people in tough situations.
"We see the importance of adding a healthy food option so we want to supplement what we currently offer," Ms Balthazar said.
The program will launch with its first luncheon at Lancefield Mechanics Institute at noon, Wednesday October 31.
Community lunches will alternate between Lancefield and Romsey. A shuttle bus service will operate between the two towns.
To find out more about the program, to RSVP or register your interest in support, visit Romsey or Lancefield Neighbourhood House or call 5429 6724.