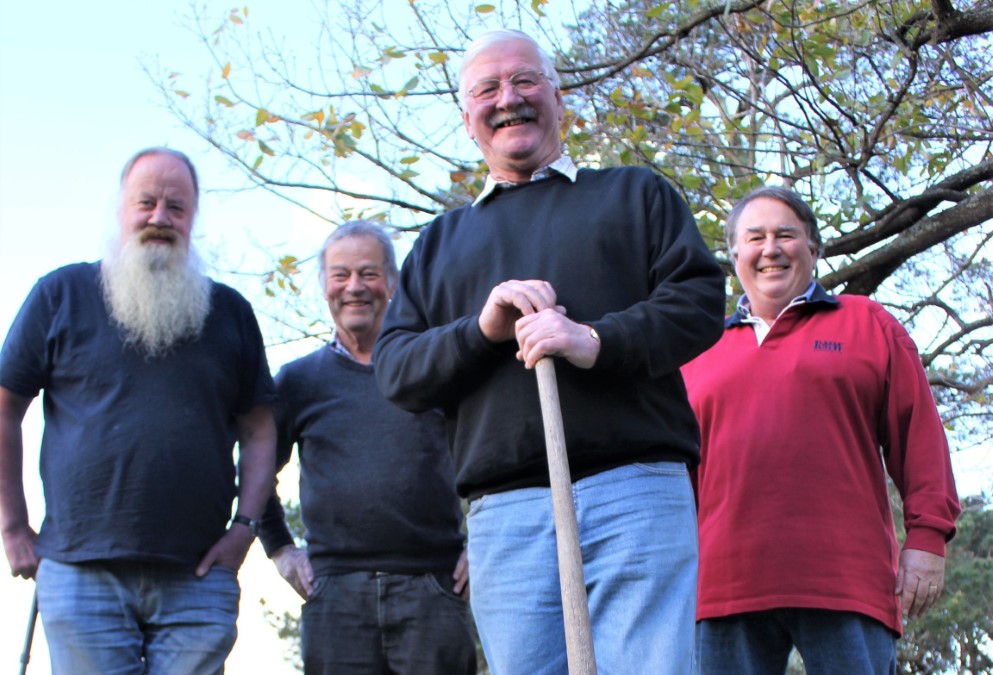 Romsey Men's Shed needs a permanent home and has identified a preferred site at Romsey Park.
The organisation became incorporated in June and the new executive's primary goal is now to secure a site for construction of a building to house the group's activities.
Secretary Patrick Holt said the group had considered several sites and had submitted a formal expression of interest to locate in Romsey Park next to the scout hall. The proposal is now under council review.
"Until we have a site we don't have the means to offer much at this stage," Mr Holt said.
"We're confident we can obtain a grant. We have had a lot of interest and we have already had people donate large tools, items and materials."
Mr Holt said the park site was an attractive option being on Crown land and its accessibility for users.
President Stephen Goodman said the Men's Shed movement was important in delivering support for men across both mental and physical health.
"The Men's Shed is place for men to come together, work shoulder to shoulder on projects and have opportunities for social interaction," he said.
"We've had a lot of interest from prospective members: retired men who want to keep busy and those who just want to find a new project."
Councillor Bill West said the Romsey community had shown a strong level of interest in the project indicating the town could support a Men's Shed.
"Other Men's Sheds have also had difficulty finding sites to set-up. The Romsey Men's Shed executive committee is really enthusiastic which a positive sign," Cr West said.
About 30-40 men have already registered their interest in the group and people are constantly being added to that list.
Mr Holt said the executive hoped to keep that momentum going.
"The biggest hurdle now is securing land for long-term use. We are not ruling anything out and trying to keep all options open," Mr Holt said.
The group continues to encourage community suggestions for alternate sites that would be workable for the creation of the Romsey Men's Shed.
The executive committee is: president Stephen Goodman, vice-president Milos Starec, vice-president/treasurer Paul Green and secretary Patrick Holt.
Anyone with suggestions for alternative shed sites, or anyone interested in joining the Romsey Men's Shed, can contact Patrick Holt on Romseyms@gmail.com or 0407 209 899.