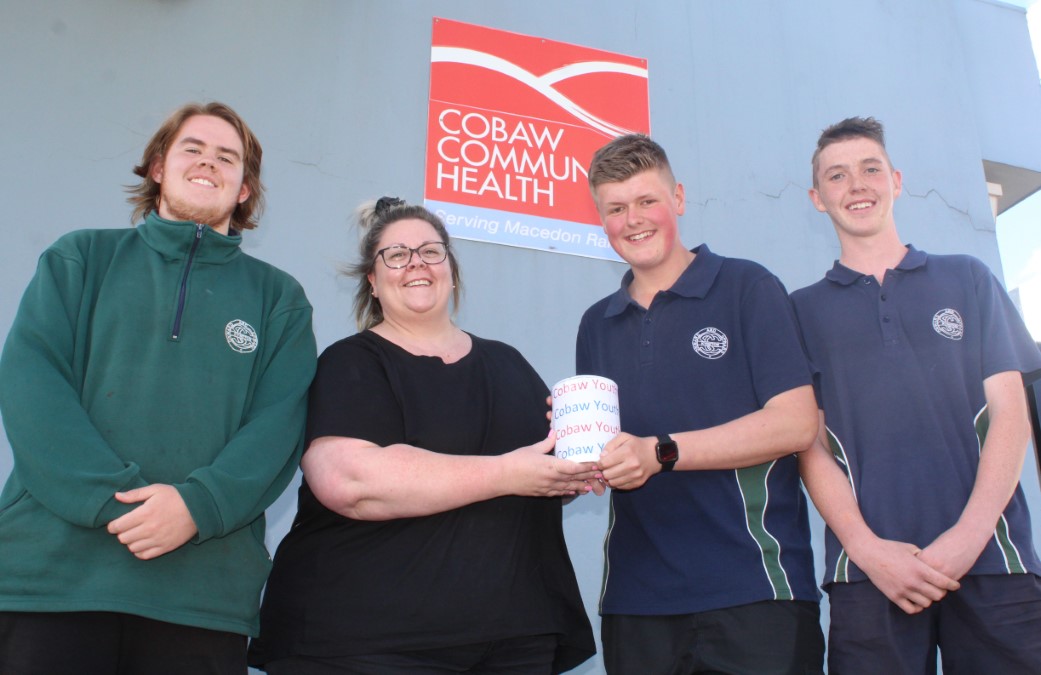 Three Kyneton High students have door-knocked their town to raise more than $400 in aid of displaced youth in the Macedon Ranges.
At least 30-40 local youths seek housing support through Cobaw Community Health annually and the trio made it their mission to show community support.
Nick Jones, Owen Boyer and Jake Idiens delivered the donation to Cobaw on Thursday following a week of campaigning.
"The work being done through Cobaw's youth housing program drew us in. We really wanted to help people like that and Cobaw is a good place that helps a lot of people," Nick said.
"We are youth too and you never know if you or someone you know might be struggling like that in the future."
The effort concluded a community project assessment for the year 11 VCAL students and was a welcome contribution to a service with increasing needs.
Cobaw housing team leader Justine Maher said Cobaw's youth housing program worked with people aged 16-29 to provide support around homeless issues and was currently working with 18 young people from the region.
"Family breakdown is the number one reason for a young person becoming homeless and within that might be a multitude of reasons like mental health issues, abuse within the family, or poverty," Ms Maher said.
"Because we don't really see young people sleeping rough in the Macedon Ranges, it looks like a form of couch-surfing, and involves staying at a friend's house most of the time.
"A lot of times it is through a referral from their school or concerned family and friends that they access our services."
Cobaw offers to help young people reconnect with their family where appropriate, support and connections, and counselling and referral services. Nick, Owen and Jake will help to select where the funds are spent within the program.