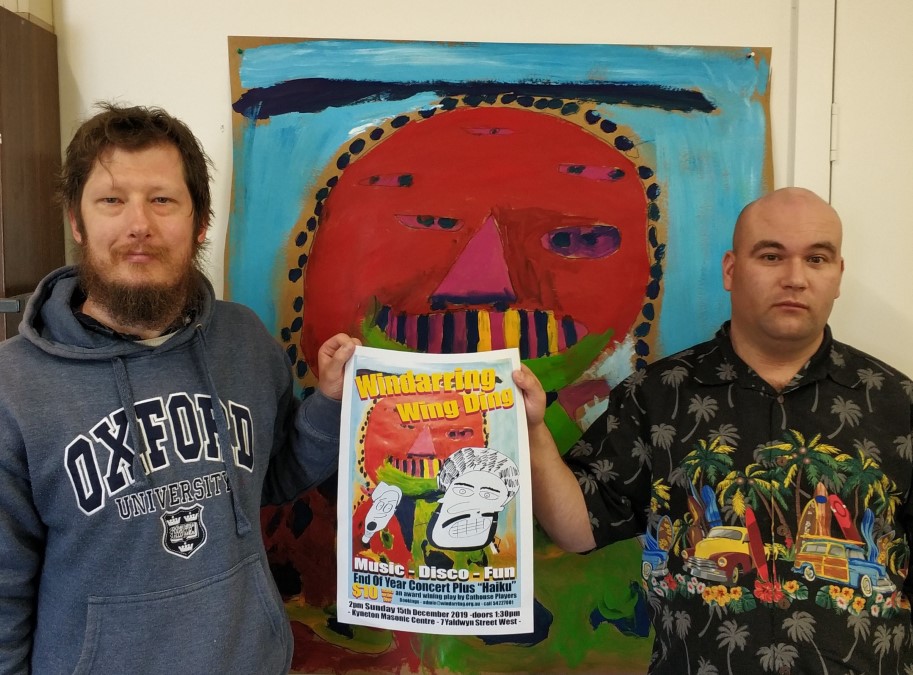 Windarring disability services is holding an end-of-year 'Wing Ding' concert, plus a special performance of Haiku, an award-winning play by the Cathouse Players, in the hope of welcoming the community to get to know its participants.
Windarring board member and Cathouse director Bette Sartore said it had been her dream for seven years to host such an event and Christmas was a lovely time to bring people together.
"We have four Windarrings and I wanted to bring them all together," Bette said.
"My son Galen is opening it with some piano music, then we have rock 'n roll from Bendigo Windarring and a flash mob from Windarring Castlemaine," Bette said.
"We've got (well-known local actor) Alan Stone doing a couple of songs with Mary Potton playing piano for him, then we've got Haiku, which is our play about an autistic girl and is a beautiful story, it's beautifully written and we've won many awards with it and that will be the centrepiece."
Bette said next to follow would be a poetry reading by Cathouse member Pat Agyeman, followed by songs from Windarring Kyneton and a disco hosted by Windarring Gisborne.
A delicious High Tea will be served at interval, and a visit from Santa will follow the concert.
"We would love people to come along and be part of this concert," Bette said.
"People only get to see our guys in the supermarket and they don't approach them, so I'd like people to come in and meet our guys on their own territory so that they can see how our participants enjoy their days at Windarring."
The concert will be held at 2pm on Sunday December 15 at the Kyneton Masonic Centre, 7 Yaldwyn Street West (doors open 1.30pm).
Tickets are just $10 available at the door or book via email at admin@windarring.org.au or call 5422 7001.