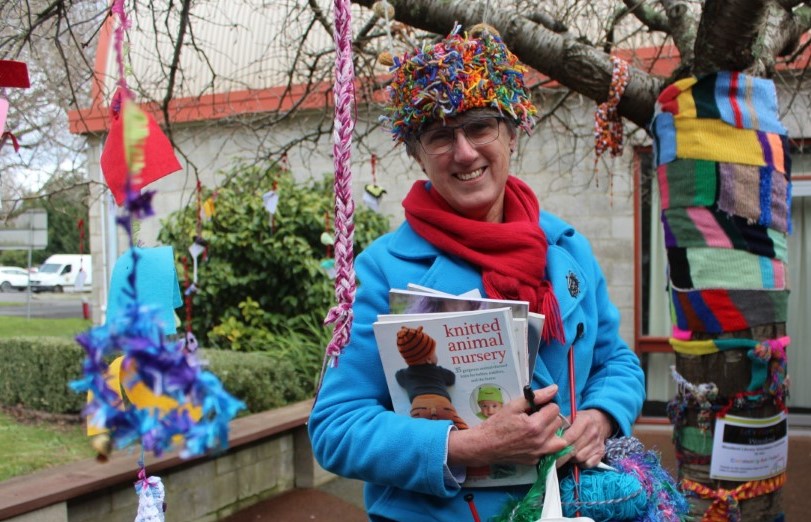 Woodend Library has been yarn-bombed and its bright new look is bringing joy to visitors.
The library's frontage, bike racks, trees, posts and outdoor bench-seats are covered in hundreds of knitted and crocheted pieces created by the community.
Library manager Lulu Cockram said the temporary street art project continued the fun from previous years.
"It's making people happy. People have come in to thank us for the display, saying it has brightened their day," she said.
The community-made woollen creations have accumulated since the art project first launched back in 2013 and people are continuing to add their colourful knitted goods.
"Community members are dropping off pieces and hundreds of children have hung yarn in the trees," Ms Cockram said.
"Community art provides people with an opportunity to be creative and connect with their community."
If knitting isn't your thing – donations of knitted and crocheted panels, wool or knitting needles will be gratefully accepted and passed on to others.
The library reopened its doors to the public with a click and collect service last month, following a coronavirus pause, and now invites limited numbers inside as activity returns.
Gisborne, Kyneton and Woodend are now open and have lots of opportunities to explore, engage and create.
Opening hours are listed online.