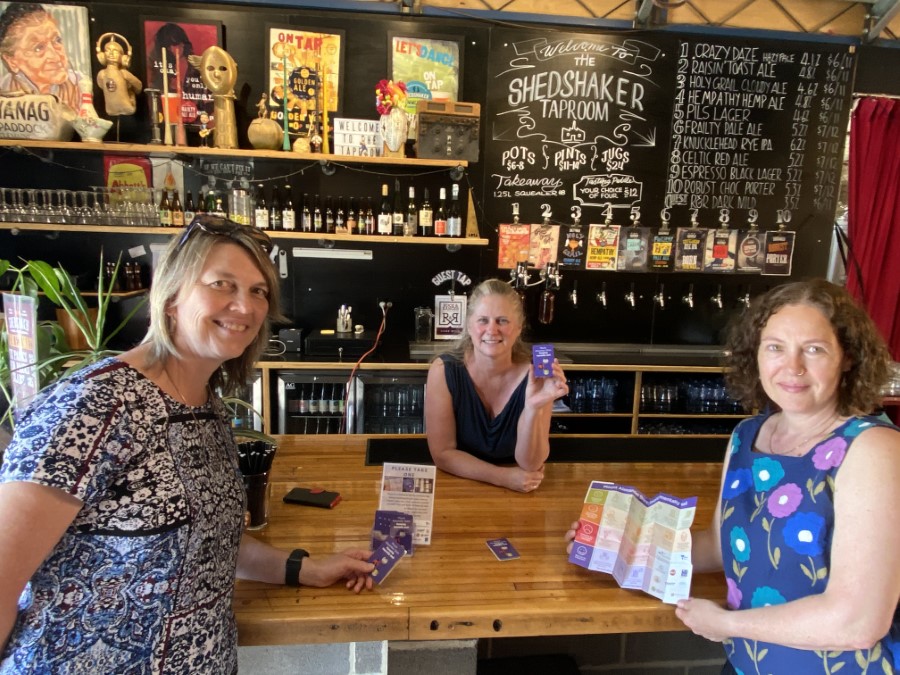 A handy new wallet card is available from local businesses and community hubs to keep local residents mentally well in Mount Alexander Shire in the lead up to Christmas.
Central Victorian Primary Care Partnership executive officer Shelly Lavery said the the new cards were easy to understand with tips on how to stay on top of your mental health and wellbeing, and suggestions on things you could do when you felt you needed some help.
"It's also jam packed with the contact details for a range of local, state and national organisations who provide mental health support and services," Ms Lavery said.
"We know it's been a difficult year for many people due to the COVID-19 pandemic, and we felt it was really important to make this resource available in the lead up to Christmas.
"It's very common for people to feel stressed or overwhelmed at this time of the year due to things like financial pressures, family issues and the pressure to celebrate the festive season."
The cards are colour-coded in a traffic light system to help connect you with the level of service you need, based on how you are feeling.
The resource was developed by the Central Victorian Primary Care Partnership in collaboration with Mount Alexander Shire Council and the Mount Alexander CASI Local Support Network.
Jacqueline Brodie-Hanns from the Taproom – Shedshaker Brewery in Castlemaine was one of the first local business operators to embrace the idea and the cards are readily available at the counter.
"Like a lot of service industry workers, bar staff often find themselves playing incidental counselling roles," Ms Brodie-Hanns said.
"People will often disclose their struggles and mental health challenges while ordering a drink. It can be hard to know how to respond, how we can help.
"This resource will be a great tool to assist our staff to help people seek further support. It's a great resource for our community."
Pick up your keeping mentally well card from local businesses and community information hubs like the Civic Centre, Castlemaine Library, Castlemaine Community House, Maldon Neighbourhood Centre, Newstead Rural and Regional Transaction Centre, general stores and post offices.
To find out more information or download an e-version visit www.mountalexander.vic.gov.au/CASI.
Council is also offering the benefits of its Employee Assistance Program to support local small business operators and their staff who may need counselling or support. For more information contact Assure on 1800 808 374.