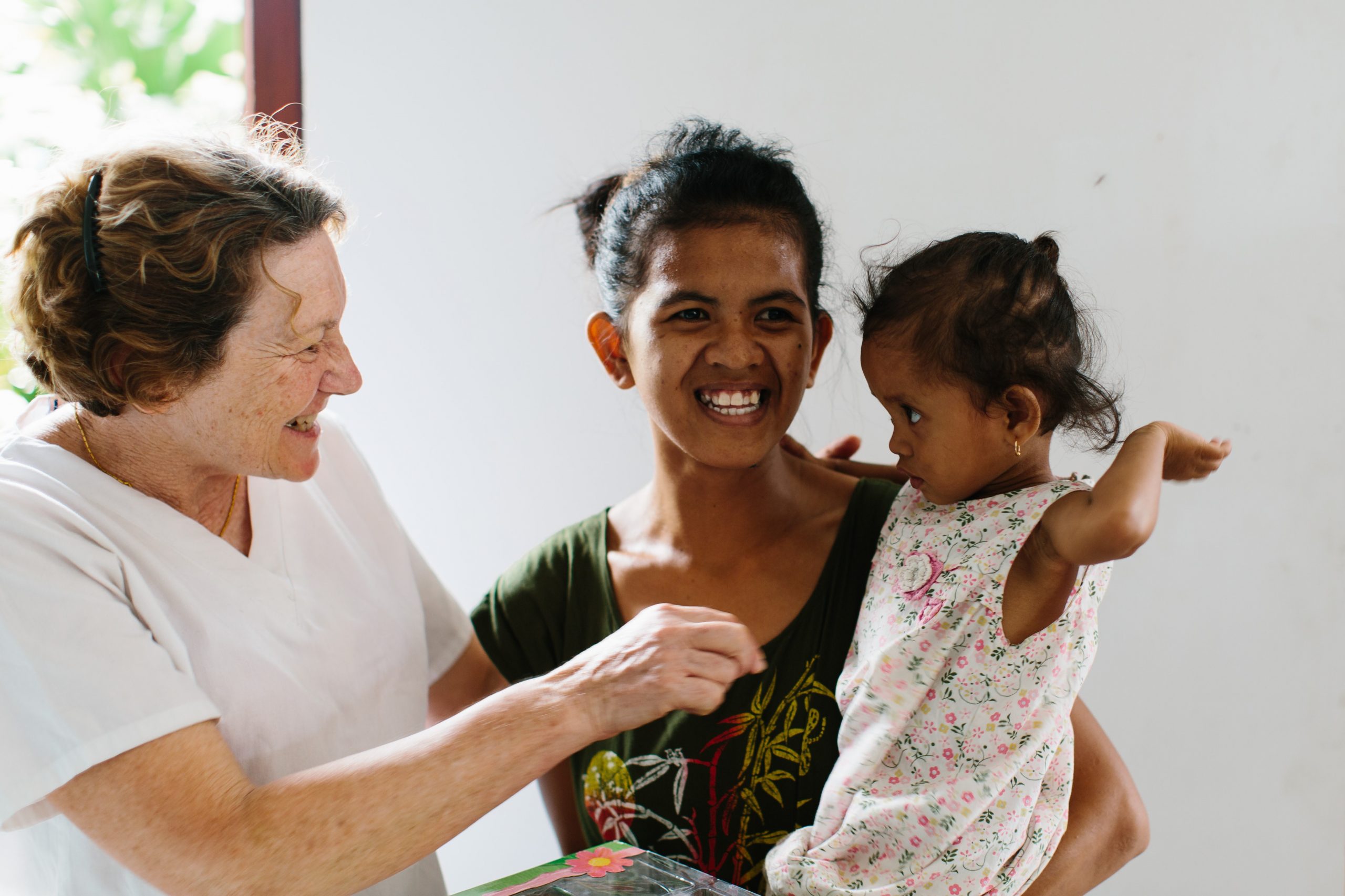 For three decades Chris O'Higgins has welcomed newborn babies into the Kyneton and district community.
The recently retired maternal and child health nurse has seen the children of babies she first met when she began in the role in 1990 but can't imagine how many babies that overall figure would equate to.

"New babies alone, every year there would be at least another hundred," she said.
"I did a little bit of midwifery when I first came here at Mount Alexander Hospital in 1989, and I was also doing some maternal and child health in Gisborne, Riddells Creek and Heathcote and then in 1990 the job came up in Kyneton.
"I love families, and working with families."

A mother of five herself, Chris said Victoria's maternal and child health system was world renowned as a support for families and children from birth to five.

"We've got 10 key age and stage visits, 10 crucial times in a child's early life between birth and three and a half," she said.
"It was considered that if every child could be seen at these specific periods of time we'd have a more well population because we'd be seeing children at critical stages of their development and making sure that development was actually happening.
"That was embraced by the public health system in Victoria, and that service is now more than 100 years old."

Chris was recruited by LearnToLive founder Yanti Turang to join the volunteer organisation on trips to provide vital healthcare to remote communities in Indonesia and Laos between 2013 to 2018.
"Chris was the primary maternal-child healthcare leader in our clinics, seeing all children and families," Yanti said.
"Her patience and expertise elevated the clinic experience for our patients.
"Every year when working with us, Chris would bring her suitcase full of clothing, baby scales, and gifts for the mums and kids.
"She connected with mothers and babies like no other clinician I have worked with. Her warmth and knowledge, along with her intuition, helped us treat and help hundreds of families."

Of the experience, Chris said she was overwhelmed by the number of people who'd never had access to healthcare before.
"Your eyes are opened to how these people have to survive," she said.
It left her with the perspective that we don't have anything to worry about here in Australia.
"We've got such an easy, wonderful life, the majority of us, and over there, these people don't have anyone to catch them, at all."