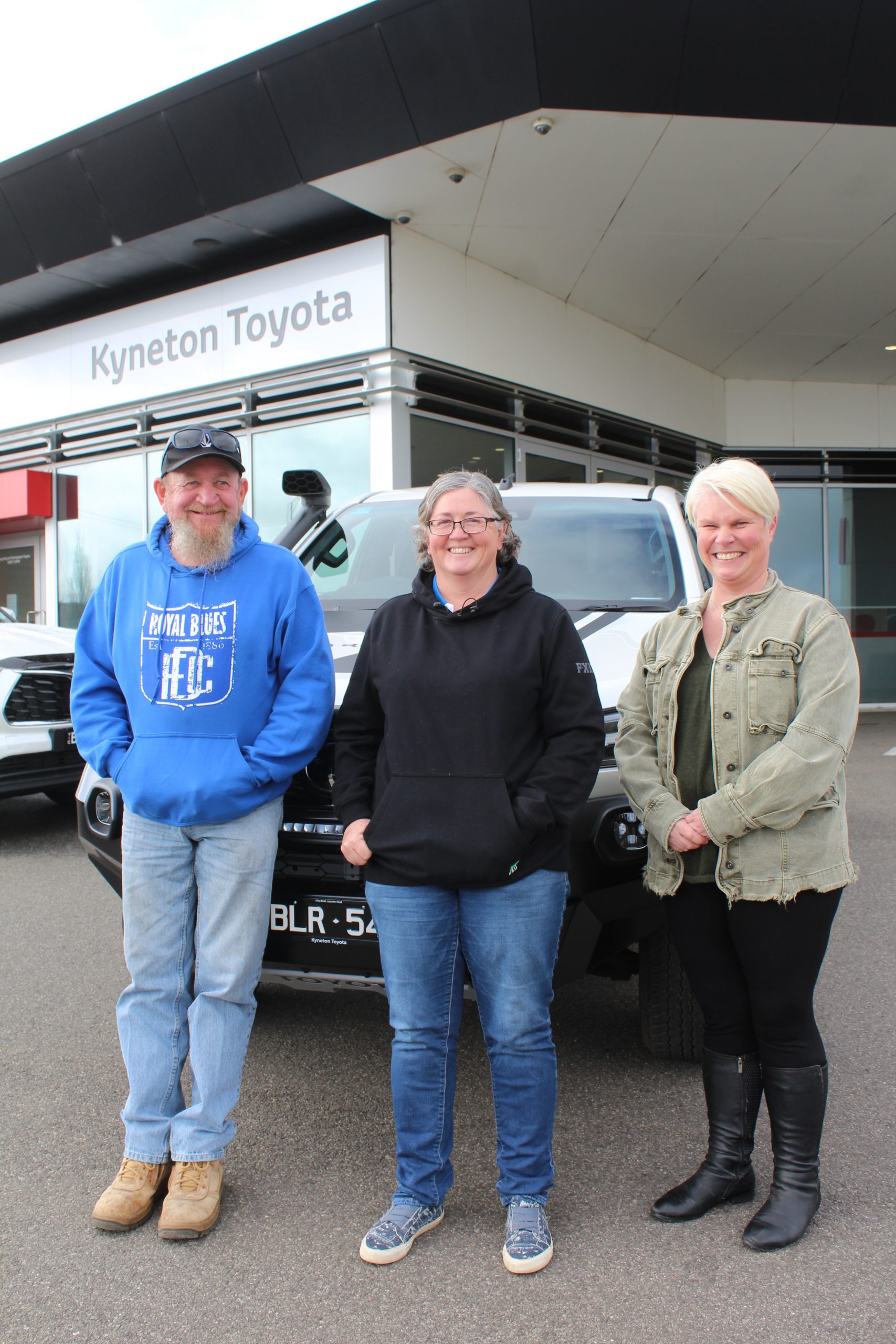 A chance footy club raffle win has replaced a broken-down ute for Donald resident Robert 'Doormat' Young.

While not connected to the Kyneton Football Netball Club as a regular supporter, Robert took a $100 punt on purchasing an online ticket and came away the lucky winner of a brand new HiLux Rugged X ute.

KFNC president Hayden Evans said Robert was having a beer in his shed when they called him to tell him he'd won.
"He's a lovely bloke and you couldn't find a more deserving winner," Evans said.

"He bought a ticket online and his wife Kim told him off for having spent so much on a raffle ticket!
"His old 2005 Nissan Navarro ute was stuck at his workplace because it wouldn't start and then he won the raffle, it's just amazing."

Robert said he couldn't believe it when he got the call.
"It's come at a good time," he said.
"Thanks to the Kyneton Football Netball Club and Kyneton Toyota."

Club representative Jodi Prendergast met Robert at Kyneton Toyota last Thursday to congratulate him on his win.
Since collecting his ute last week, Robert hasn't stopped driving around town in Donald to show off his new wheels!