Classmates Leo Halloran and Leon Fallon reunited in Kyneton last week after 70 years apart.
Both 87 years old now, the pair went to school at the Marist brothers, Kyneton, from 1946 to 1950.
Before last week, they hadn't seen each other since they left school. Leo went to work in Melbourne and Leon stayed in Kyneton. Leon became a barber and still cuts hair today.
Leon has also been an active member of the Marist Brothers Old Boys Association and is a life member due to his work on past management committees.
Many people from Kyneton went to the school up until it closed in 1967, but the Association (established in 1947) is still going.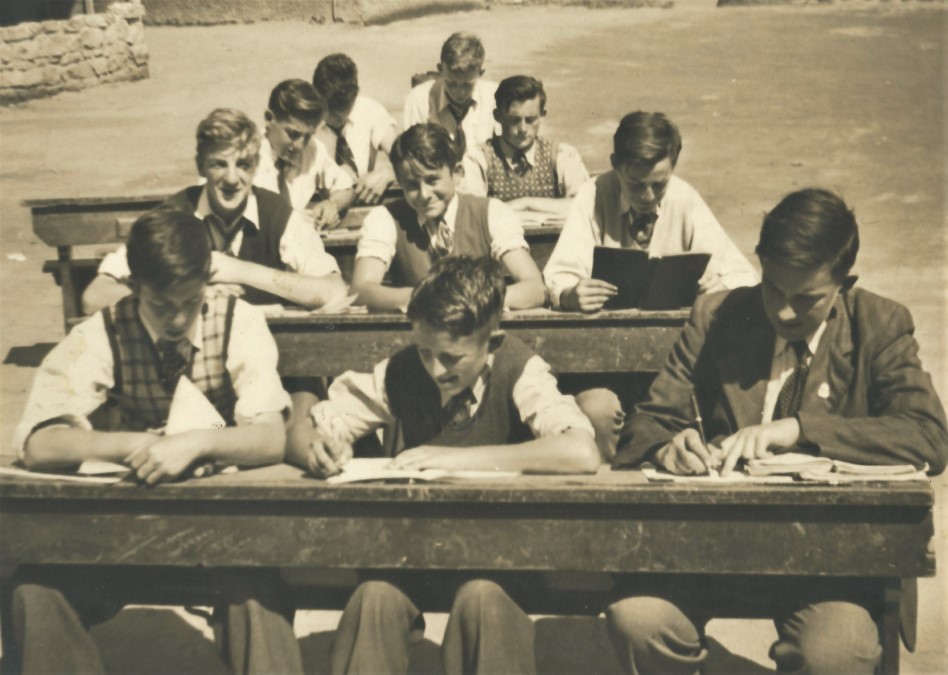 Leon recalled their days at school, quick to point out that Leo was more conscientious than he.
"I was not, I remember trying to copy homework!" Leon told the Express.
"Leo was known to ride his bike to school from south Kyneton in all weather."
The reunion came about when Leo's son Michael learnt about Leon through Leo's cousin, Mick Halloran, who still runs the original family farm in Pastoria. The family has owned and run the farm for more than 150 years.
Leo is also the grandson of former Kyneton Shire president Daniel Halloran who served on council 35 years.