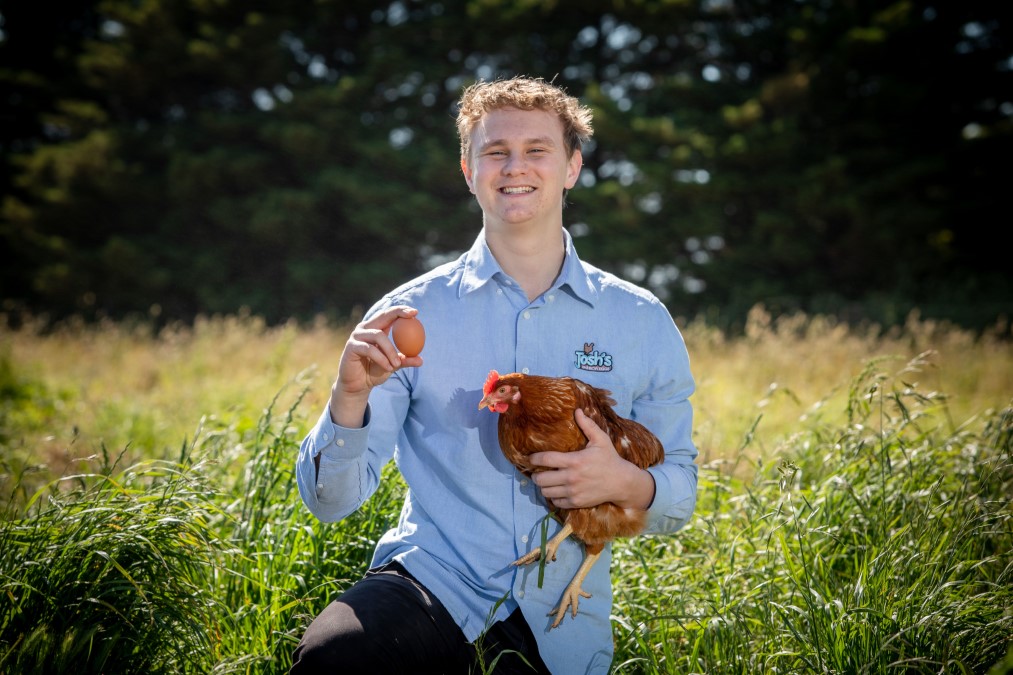 Egg-entrepreneur Josh Murray has achieved a major milestone. The ethical free-range egg business he started as a nine-year-old has given away its millionth egg to charity and is hoping to ramp up that figure.
"Traditionally eggs had never been donated to charity," says Josh, who is the face of the Macedon-based ethical free-range egg production business, Josh's Rainbow Eggs.
"This is largely because nothing goes to waste in the industry with cracked or small eggs either going into pasteurisation or used for other purposes."
Four years ago Josh and his mother, Dr Tamsyn Murray, now CEO of the business, made a conscious decision to make giving eggs an intrinsic part of their business model with five per cent of total production now going to food charities.
"We wanted to make sure that families in need – especially children – were receiving the nutrition they deserved," Tamsyn said.
Each week around 25 organisations across metropolitan and regional Vic, including FoodShare, OzHarvest, the Asylum Seeker Resource Centre, Camcare and food collectives and neighbourhood houses, receive donations of eggs from Josh's Rainbow Eggs.
To date tens of thousands of struggling families have benefitted from this generosity.
"On top of what we already donate to charity, we are calling on Victorians to help us donate even more eggs to families struggling over Christmas," Josh said.
"For every dozen eggs people gift to those in need, we will match with an additional dozen.
"People can go direct to our website and gift eggs, or they can scan the QR code on the inside of our egg cartons and this will take them to our website."