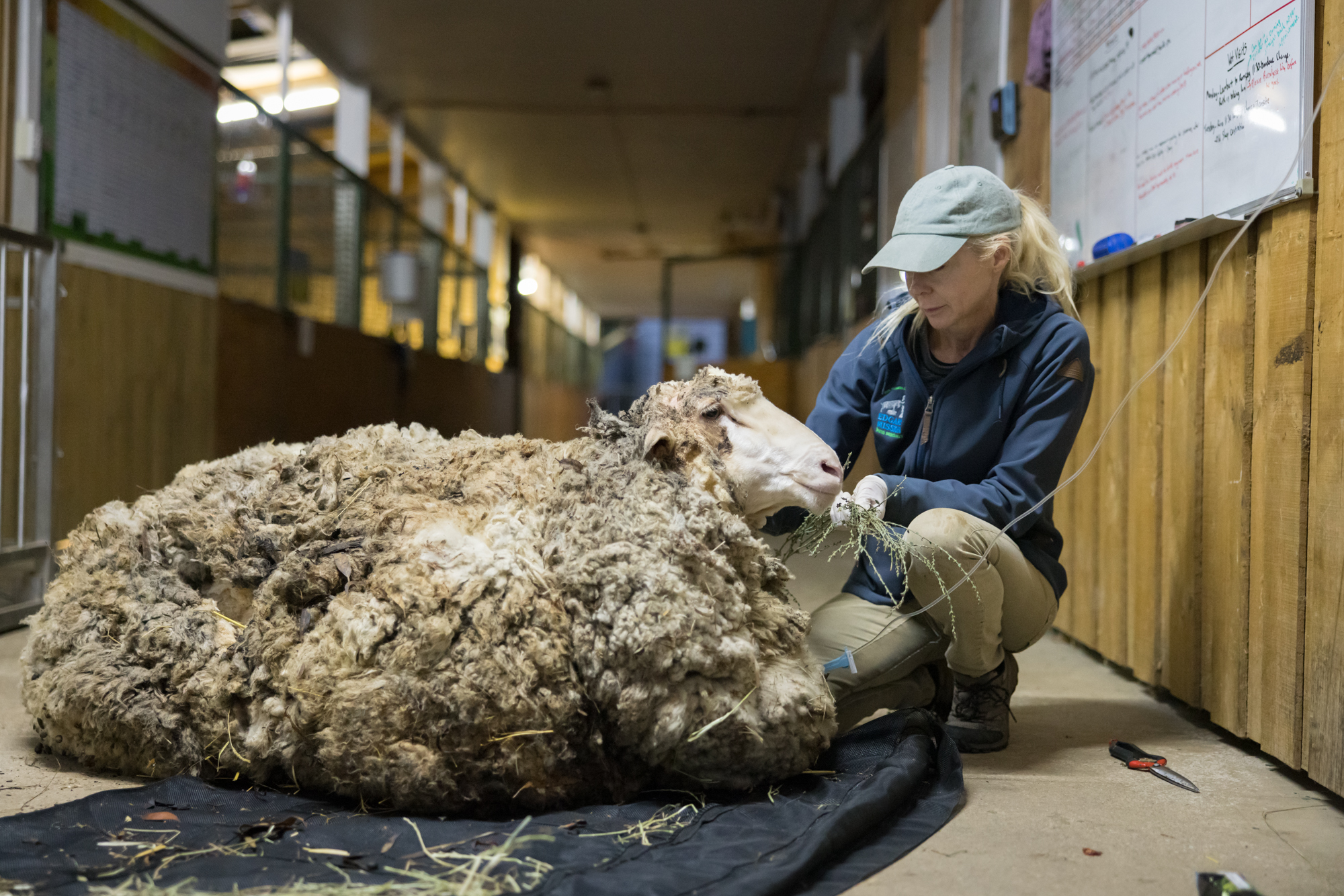 Edgar's Mission has rescued a sheep carrying 40kgs of wool found at Mount Alexander earlier this month.

The wool-burdened sheep, affectionately named Alex, was in a poor state of health and unable to stand when Elphinstone bushwalker Chris Dyson made the discovery.

Displaying haunting similarities to Baarack the sheep, whom the sanctuary took in last year with a massive fleece of 34.5 kg (76lbs), Alex's plight was no less urgent or critical. In fact, it would be more so, as the rescue team would soon learn.

"I'm not sure how long the poor fellow had been lying there," said Edgar's Mission founder and director, Pam Ahern, "but I do know that, judging by the length of his fleece, he had not been shorn in many a year, and had he not been found when he was, he would have passed from this world."

His rescuers raced against time to rid him of the burdensome fleece, which was urine-soaked, stick and twig-matted and insect-filled. The 40kg fleece was alarmingly close to the The Guinness World Record's heaviest fleece weighing 41.1kg!

"I am not sure who was more relieved when the job was done. However, there was a collective sigh from one and all," Pam said.

The Edgar's Mission team saw many similarities between Alex and Baarack: both were wethers around seven years of age and both were of merino breeding.

Both highlighted the problems that occur when sheep are not shorn, and both displayed the smarts of sheep and their resilience to survive against the odds in inhospitable terrain. And, heart-warmingly, both found sanctuary thanks to the goodness of the human heart.

Alex is now recovering from his ordeal at Edgar's Mission.