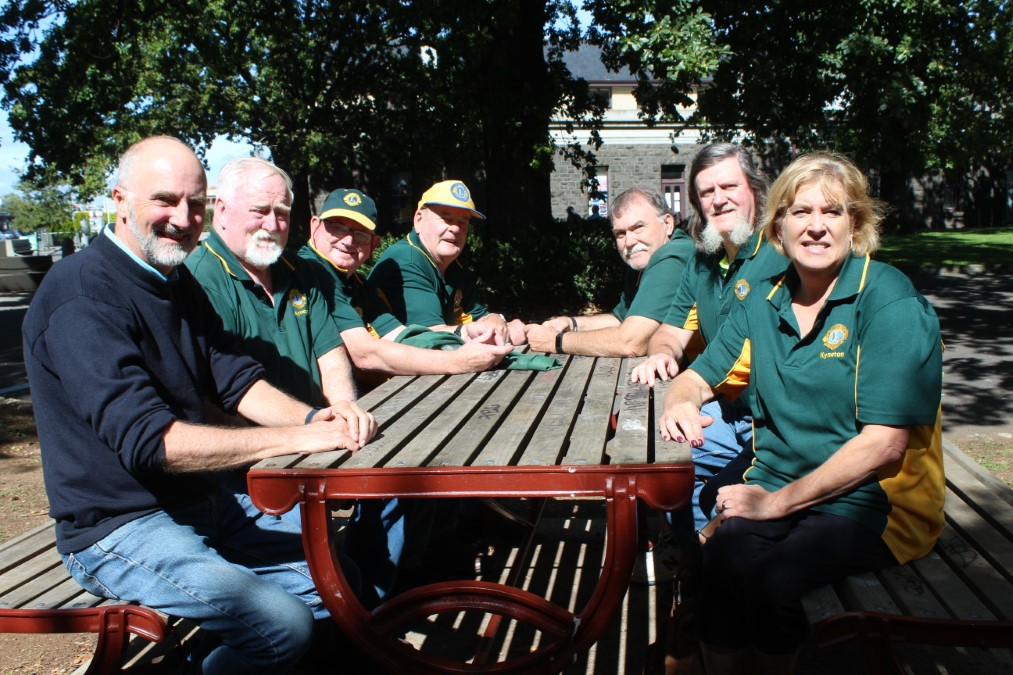 Kyneton Lions Club is at risk of folding as diminishing membership leaves its ranks near bare.

Club officials are urging new members for the club that has been serving the community for almost 70 years.

Member Denise Bertoncini told the Express the club had been down to just 12 members for the past two years.

"We're all burnt out because there are less people to take on roles. We're struggling to get members and people to fill the office bearer roles. It's really sad to think the club might fold," she said.

While the Lions have faced pandemic challenges in holding meetings and fundraisers, members say the decline in volunteers has been long ongoing.

One the club's longest serving members Len Young said it had been a struggle for many service clubs to find new members.

"People don't want to get involved with the community anymore," he said.

"You can't blame the last two years on COVID because the writing was on the wall probably 10 years ago when we started doubling up on a lot of the executive positions. We really need to get new people interested in joining."

At its peak the club held 32 members but it has lost many dedicated volunteers over the years to old age, health concerns or other commitments.

Member Dennis Bertoncini said the club was eager to see new people get involved.

"We're a non-profit organisation. Our job is to volunteer and help people in this community. Every bit of money we raise goes back into the community," he said.

"The club is also very family-orientated and there's a strong comradery and social element that people really enjoy.

"We really want people in the community interested in volunteering to come along to a meeting and see what it's all about."

The club has experienced other struggles with water and power being cut off to its kiosk, now reclassified as a shed, making the traditional Australia Day breakfast difficult to cater.

Macedon Ranges Shire councillor Mark Ridgeway said the council was looking into how they could assist the club.
As a Rotarian, Cr Ridgeway said he understood the challenges of declining volunteer numbers.

"We're not just shrinking in membership but members are getting older too," he said.

Next meeting

The Lions will next meet Thursday April 14 at the Watts pavilion at 7.30pm.

Declining membership will be one of the key items on the agenda. The meeting is open to all interested members of the community. Potential new members are encouraged to attend.

For more information on the club, or to join, call Dennis/Denise on 5422 3540 or on David 5423 2977.