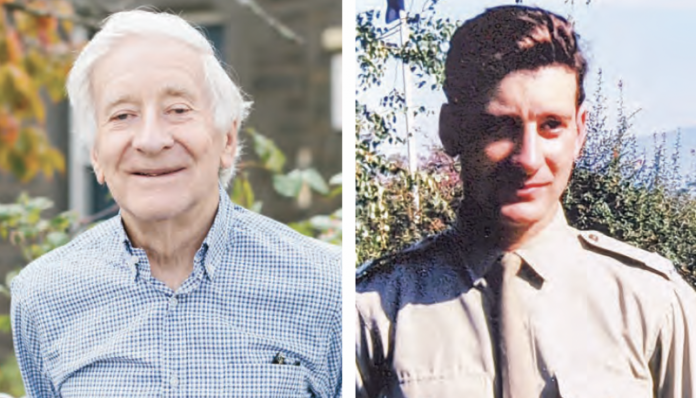 By Karen O'Sullivan
After serving the Kyneton and surrounding communities for 47 years, Dr Christopher Priest is retiring.
Dr Priest and his wife of 49 years, Lindy, moved from Melbourne to Kyneton in 1975 with their two-month-old baby boy, the first of their five children, Nicholas, Timothy, David, Michael and Catherine.
The much-loved and respected local doctor began practising in Kyneton in 1976 when he joined Dr John Connell and Dr Andrew Shipley's practice on the current Woolworths site. From there, Dr Priest worked in Trentham, Woodend, the old Kyneton Hospital site in Simpson Street, and finally 9-11 Market Street establishing Kyneton Medical Centre, which has grown from his solo practice to now include six doctors and other clinical staff. Patients from Gisborne through to Redesdale also received his care through the on-call roster system.
The medical all-rounder studied at Melbourne University from 1963-1969. In September 1970 a young Dr Priest was posted to South Vietnam where he served as a medical officer during the Vietnam War. Unbeknownst to him, the woman he would marry had been marching the streets of Melbourne, protesting against the war.
With experience in emergency departments, surgery, anaesthetics, psychiatry, general practice and paediatrics, Dr Priest has committed the past 55 years to practicing medicine.
With his wife Lindy and their five young children, Dr Priest immersed himself in the Kyneton community. He ran, played squash, and swam with his children at the local pool. Dr Priest flew light aircraft and is a life member of the Kyneton Aero Club. He was a doctor at Calder Park Thunderdome and was on the Australian Grand Prix medical team for 25 years.
Doctor Priest healed and saved lives, but in a personal tragedy, lost his youngest son Michael to a car accident in 2001.
A high point was the opening of the new Kyneton Hospital, Dr Priest remembers the bed race up from Simpson Street up to Caroline Chisholm Drive. His 30 years' interaction with medical students from Melbourne University has been one of his greatest passions.
Dr Priest will remain in Kyneton where he will now concentrate on farming.