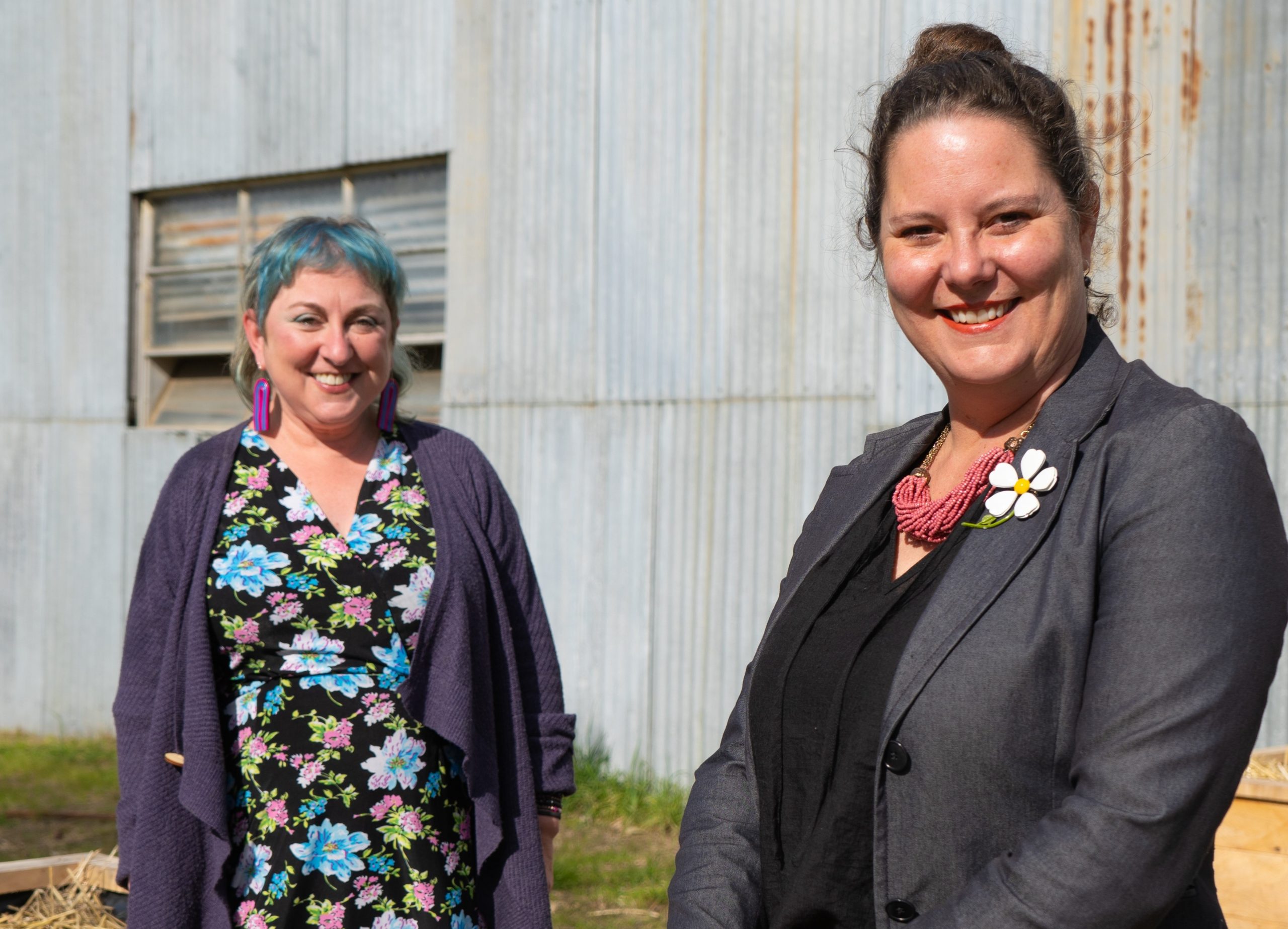 For people who've never had a job before or who lack confidence in getting back into the workplace, knowing where to start can be quite a challenge.
If you're also a participant with the NDIS, you may face further barriers.

Now a local NDIS provider is teaming up with Kyneton Community House to support participants get back on track with their employment goals.

There's a lot more to finding work than having a resume, and this upcoming eight-week, one-day-a-week course will assist students to identify their areas of interest, build relationships, manage stress and even share ideas on how to dress for an interview. In addition, participants study Food Handling and First Aid, ensuring they are ready for work placement in a range of areas.

Kat Mansbridge from Kyneton Community House is skilled in helping people make connections.
She says that students who stay on for a further eight weeks, making 16 weeks in total, are able to undertake work placement in such areas as hospitality, childcare and horticulture.

No matter what your area of interest, be it in office administration or the arts, Kat and course trainer Alex Graham will help students find opportunities in local settings.
Distinctive Options, an NDIS provider with offices in Kyneton, Sunbury, Bendigo and Melbourne, will be providing the support for participants to attend the course, which will be run on Mondays starting soon.

Catherine Woodger, a coordinator with DO Connect Kyneton, said the course would build people's confidence in workplace settings and their support workers would be on hand at all times in class, to make this experience as rewarding and fun as possible.

"We strongly believe that the whole community benefits when everyone has an opportunity to contribute," Catherine said.

"Alex from Kyneton Community House will deliver all learning content, while Distinctive Options' support workers can also help with any extra support outside class times to ensure participants keep up with the content and get the most from it."

This is a genuine opportunity for regional participants to connect with local workplaces, potentially leading to future employment and greater independence.

Any NDIS participants who are interested in attending will need to complete a service agreement with Distinctive Options and can call Catherine Woodger on 0417 098 365 for further information.

Kat Mansbridge from Kyneton Community House can be contacted on 5422 3433 for more details on the course content, outcomes and work placement opportunities.