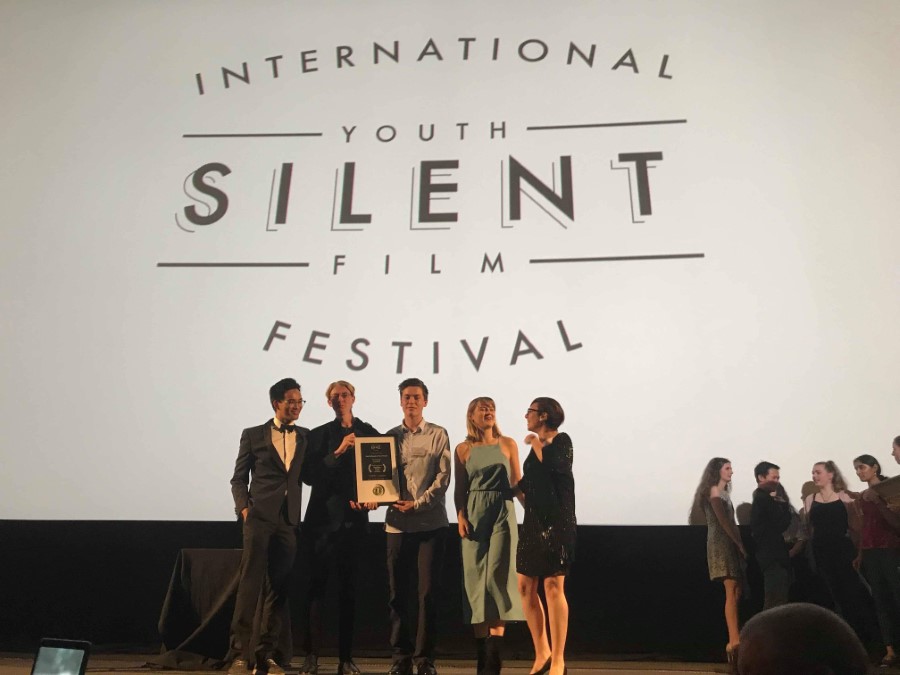 Hollywood Theatre will soon light up for two young Woodend filmmakers.
Flynn Mazza and Kale McQuade were named winners of the International Youth Silent Film Festival's regional finals for their murder mystery Suspected.
Their three-minute film follows a detective interviewing four suspects and their work is now bound for the international finals to be held at Portland, Oregon, in June where they will compete for the top prize of $3000.
Kale said film was a shared interest that they both hoped to pursue after school. Both are year 10 students – Kale at Gisborne Secondary College and Flynn at Sacred Heart College.
"We'll meet up a couple of times every week to work on a project. For a film like this, first we choose the soundtrack and we try to tie our story themes to the music," Kale explained.
"We write a script, look for actors, go location scouting, make sure we have the right props. We storyboard our ideas and get a visual. A three-minute film may take three to four months to produce."
The two friends are no strangers to the silent film festival. They were awarded Peoples' Choice for their sci-fi themed film at last year's regional event. As part of their most recent win, they were awarded a $1000 prize.
The win has been encouragement to pursue other film projects including a potential entry into the St Kilda Film Festival.