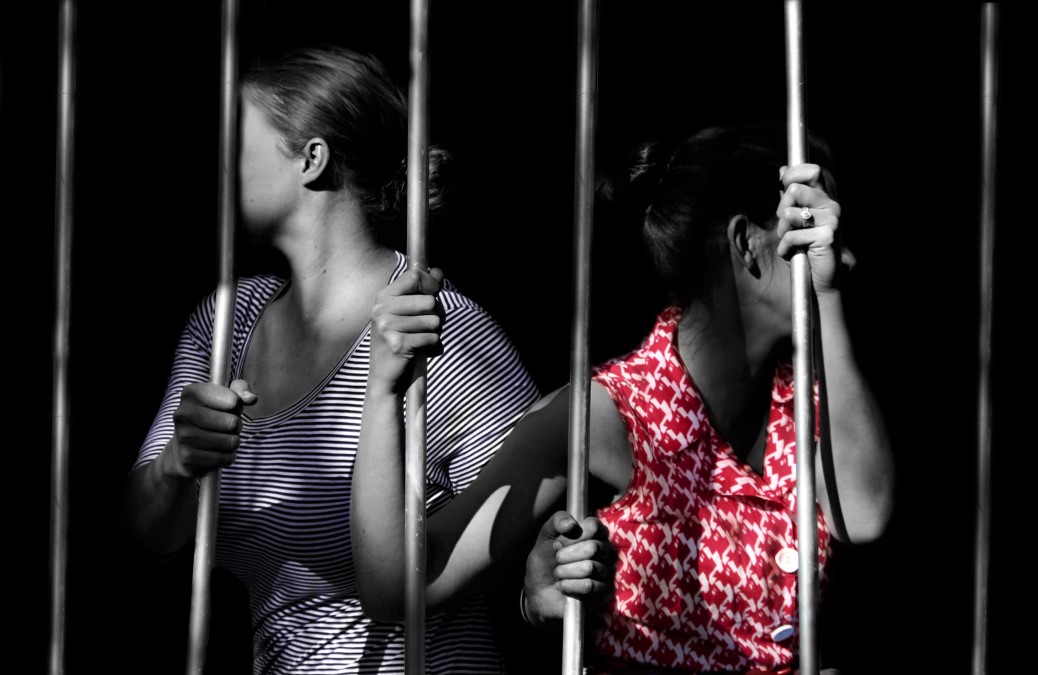 Melbourne's La Mama Theatre returns to Taradale's Ash Tree Studio this month with an emotion-packed play based on the real-life letters of prisoners serving time.
To Lonely, With Love features La Mama actors Lisa Dallinger and Jennifer Monk – who also directs this production.
Both Lisa and Jennifer were also part of the script-writing process with Jennifer's contribution to the script informed by her own personal correspondence with two female prisoners – one of them serving time in Australia and the other in an American jail.
Jennifer says those who get along to the upcoming May 24 evening performance at Taradale's Ash Tree Studio can expect quite an intense and intimate experience.
"Every time I've done it, it's quite emotional," she says.
"It brings up a lot of things for me that is a little bit hard. But at the same time I really revel in it because I am really excited to share these people's stories.
"You know there's this moment when we're walking along the barbed wall and that's something I actually did in the prison when I met (one of the prison pen-pals) in America.
"It's quite a physical, demanding piece. It's 60 minutes of just on-on-on.
"You never go off stage and you're just constantly changing from one emotion and character to the next."
While it's an emotionally charged performance, dealing with some heavy material, there's also comic relief.
"There's little physical outbursts of comedic moments so as not to keep the audience in a dark place," Jennifer says.
"It's a hopeful play. I really think it gives hope.
"It's all very stripped back so it'll be minimal lighting and staging but it will have the essence of the true story and the production that we've done several times here in Melbourne at La Mama.
"So just come and be open minded to see maybe outside-the-box theatre I would say.
"And it's going to be very intimate. The Taradale space is very intimate."
To Lonely, With Love plays Taradale's Ash Tree Studio on Friday May 24 at 7.30pm with bookings via La Mama's website.