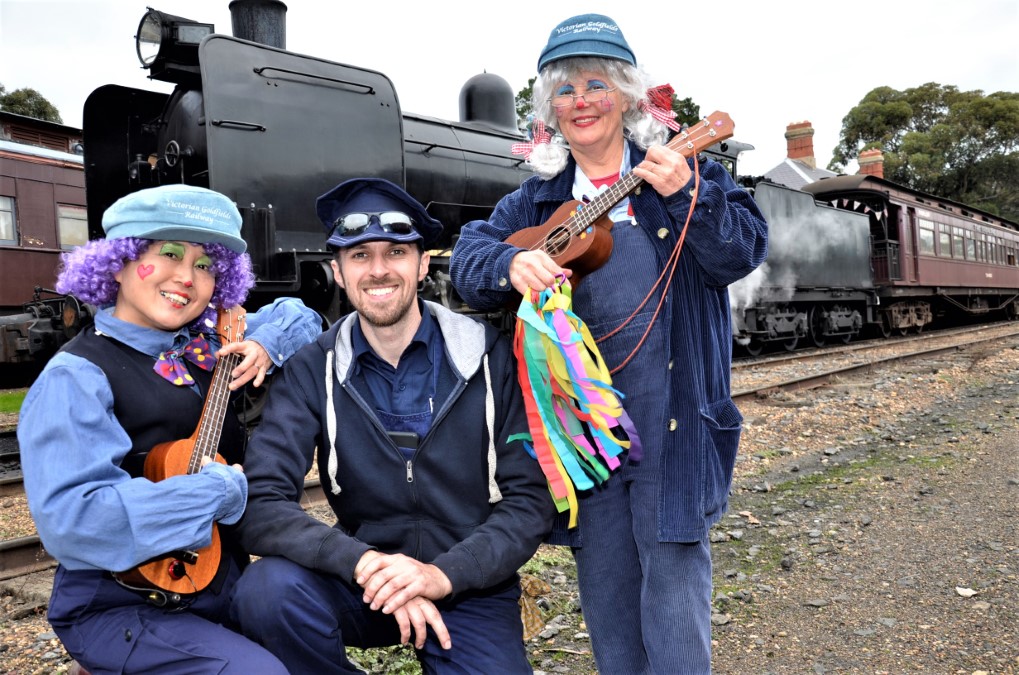 With the school term break now in full swing, a special steam train running between Castlemaine and Maldon has been offering kids the chance to let off some holiday steam themselves.
The Victorian Goldfields Railway Steam Train for Kids is rolling down the tourist track between Castlemaine and Maldon on Wednesdays, Saturdays and Sundays during these school hols and has been proving a hit with local youngsters and kids from much further afield.
"The kids always have good time," VGR steam train fireman Kristian Lofhelm says.
"They get to come up and have a look in the loco and throw a bit of coal in.
"It's been really good. We've had heaps of people come through and a lot of them are from all around Melbourne and Victoria we're finding."
Clowns K2 and J45 are part of the roving entertainment accompanying the Steam Train for Kids trips and were clearly been enjoying the holiday vibe as kids and their parents piled aboard.
"It is fun. We get to sing and play ukulele," K2 says.
The VGR Steam Train for Kids will be running this Wednesday, Saturday and Sunday.