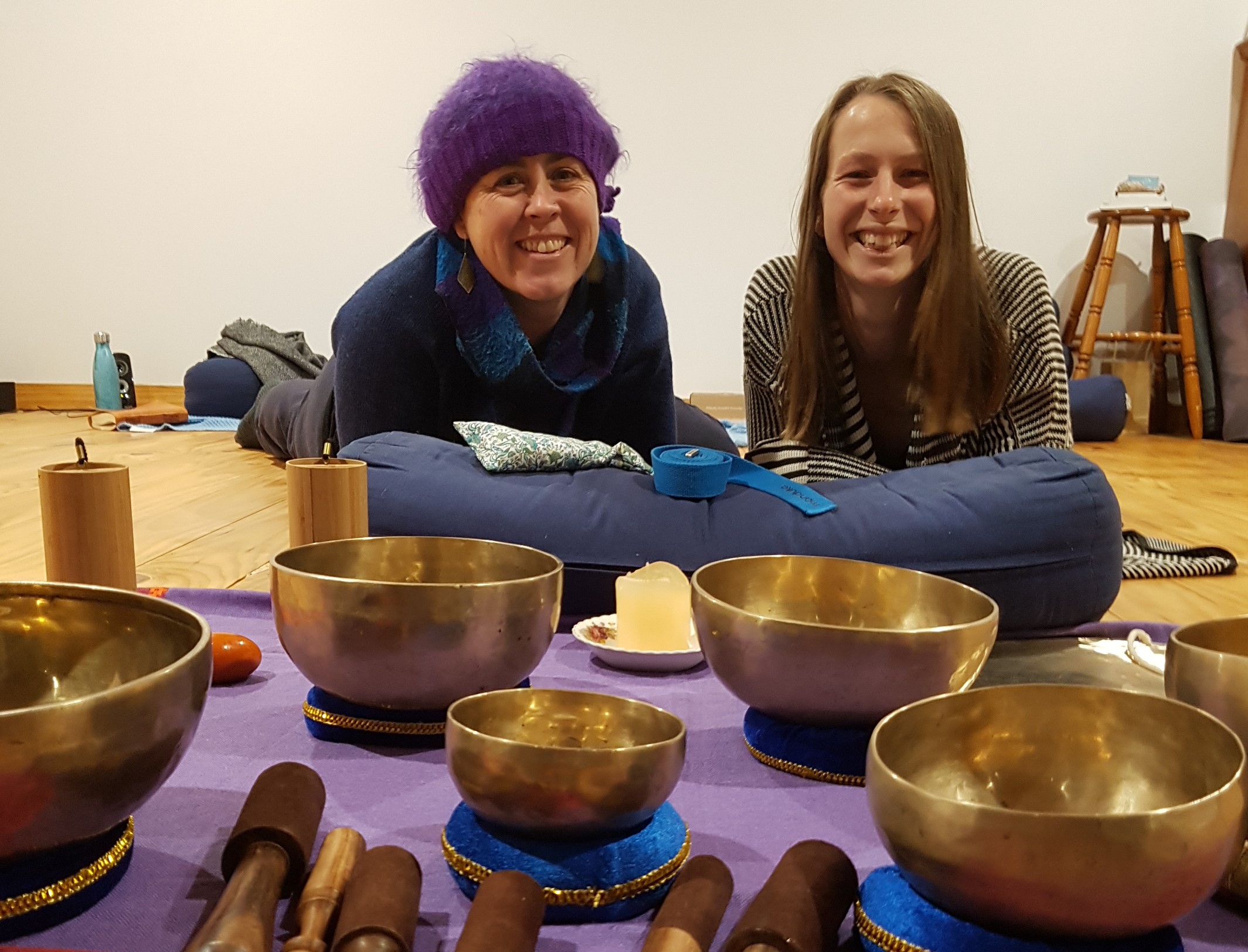 As winter rolls in, two Kyneton businesses are giving people a chance to nurture and nourish.
Awaken Yoga Studio and Wander into Wildness have teamed up for a four-week series of gentle movement, breath and sound meditation.
The Sunday Soothe Series invites people to relax, restore and come back into balance.

"You don't need experience, fancy yoga pants or to even know what sound healing is. But if you think you'd benefit from calming your mind and turning down the volume, these sessions can help," says Nat Dowling from Wander into Wildness.

Bec Taylor from Awaken Yoga Studio explains that yoga helps us to breathe well.
"When we do that our body heals, the mind calms, and we have more vitality and regulation of emotions. We all could do with that after the year that we've had, and with the onset of winter it's a good idea to look after yourself."

Yoga and sound healing combine nicely to support people's wellbeing. Yoga postures can soften tension in the body, allowing the sound to be deeply received.
Sound is a helpful gateway to relaxation. It's a good option for people who find that mindfulness keeps them stuck in their head trying too hard to meditate.

"Our regular attendees tell us they sleep a treat after a yoga and sound combo class. And that's a great way to nourish yourself and maintain good health as we step into winter," Bec says.

The Sunday Soothe Series starts at 4pm, Sunday June 6. Tickets from events.humanitix.com/sunday-soothe-series