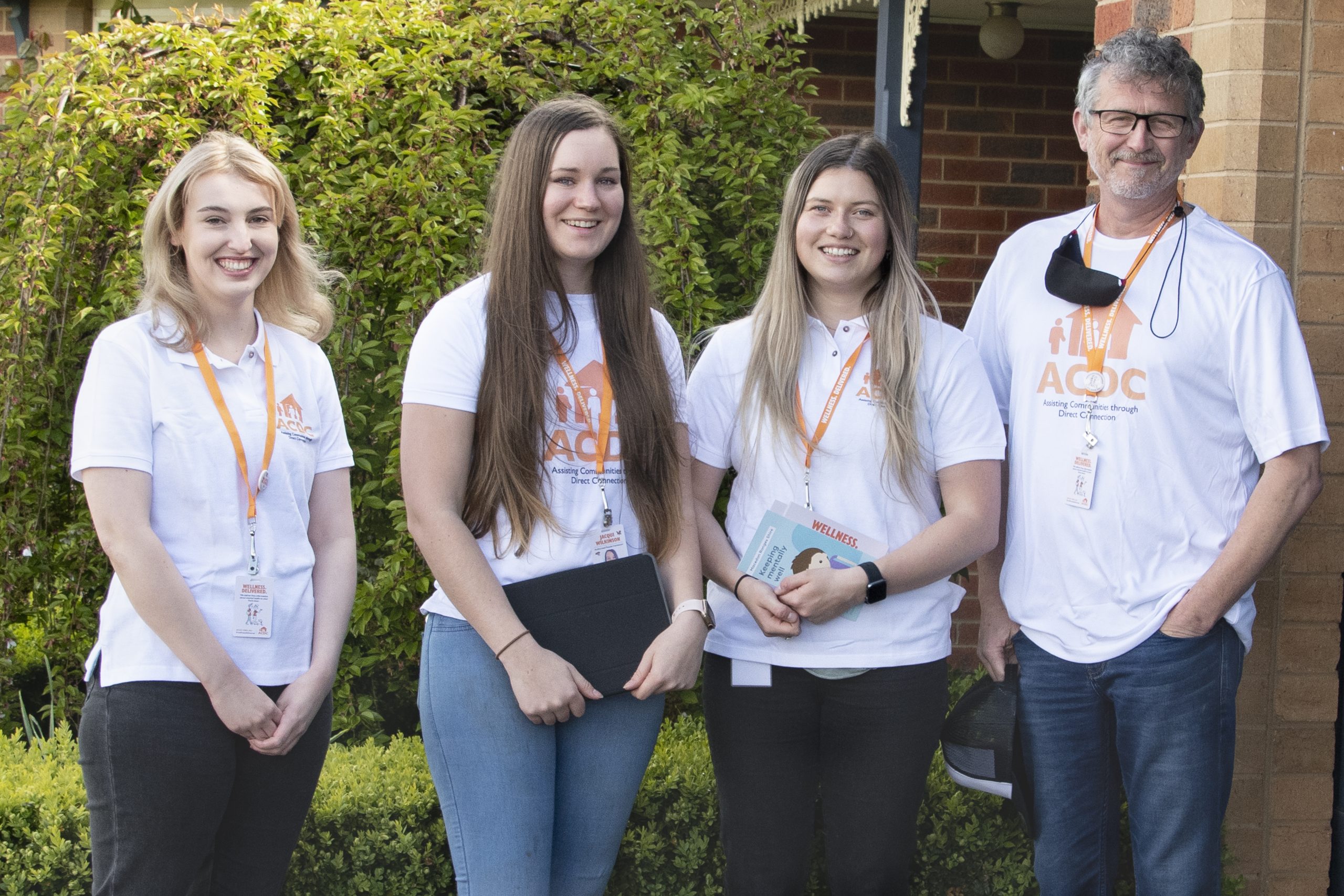 A new door-to-door mental health and wellbeing survey has found that one in four householders in the Macedon Ranges said they were living with mental health issues, with nearly two thirds currently experiencing anxiety.

The Assisting Communities through Direct Connection Project spoke with and provided information to 665 householders in Gisborne and Romsey, 330 of whom then completed a survey of their experiences with mental health and accessing support.

Bill Gye, CEO of Community Mental Health Australia, managers of the ACDC Project, said the findings for the Macedon Ranges gave an important insight into the community and the issues identified should be addressed.

"The fact that one in five householders said that they would benefit from more support for their mental health indicates that many people do not take that important first step or may not know where to go," Mr Gye said.

"This data allows local planners to get a better idea of what supports are missing, or what local services need to do to be seen to be more accessible or appropriate."

People Connectors from HMS Collective went door-to-door between October 2021 and February 2022.

Jacqui Wilkinson, from HMS Collective and line manager for the ACDC Project in the Macedon Ranges, said the pandemic had significantly impacted the regional Victorian community.

"I think this report shows how COVID-19 has affected the mental health and wellbeing of community members," Ms Wilkinson said.

"Given the door knocking started just as lockdown ended, many people expressed that they had faced challenges both before COVID-19 and as a result of COVID-19."

The survey report found that householders who were interested in getting more support, nearly a third indicated a preference for alternatives to hospitals, which is significantly higher than other sites the ACDC Project has surveyed.

"I hope this report will be used to guide further mental health and wellbeing services into the local area," Ms Wilkinson said.

"While door knocking, several householders mentioned that lengthy wait times, and no services available locally (most in Melbourne) is a big factor as to why they don't or can't see someone for help."

The ACDC Project is being implemented in communities across all states and territories of Australia to improve wellbeing and collect important data with the assistance of the Centre for Social Impact.

The final report of the ACDC Project, along with recommendations for how the sector can better meet the needs of communities, is scheduled to be released in late 2022.

The ACDC Project is funded by the Department of Social Services.