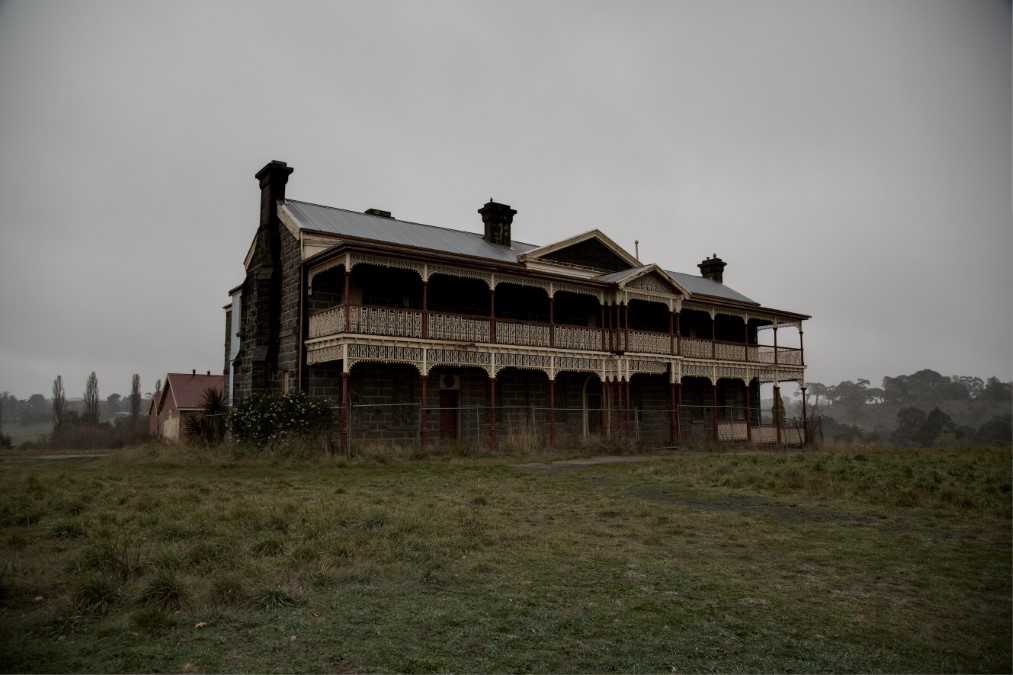 The old Kyneton Hospital features in a new photographic book that tours Australia's abandoned places.
Shane Thoms' Abandoned Australia uncovers the modern ruins scattered over this arid continent and reveals a series of beautifully broken abodes hiding in the crevices of our great southern land.
The photographer and photojournalist's stunning images prompt discussions about the Australian journey by contrasting the past and the present. They are loaded with analytical social content pertaining to the Australian economy and culture, prompting conversations about a growing, diverse country with a complicated history. These abandoned places both connect as well as contrast the past and the present and chronicle the hidden remnants of the evolving Australian story.
Of the abandoned old hospital, Thoms writes:
'Built in stages between the late 19th and early 20th centuries, this grand two-storey stone building initially serviced an influx of miners who fell ill during the gold rush. Subsequent years saw the facility cater to the sick and the elderly across the rural township and outer areas. A growth in population combined with new enhancements in health care warranted the construction of a larger facility, leaving the much smaller building abandoned to decay in 2005. Comprised of cast iron awnings, boarded up windows and aged bluestone, the construction's foreboding ambience induces a haunted house aesthetic. Although nothing remains inside, the hospital's sparse hallways and empty wards still speak of medical days long since passed. Redevelopment plans for the heritage-listed structure continue to re-emerge in council discussions. But high restoration costs combined with a lack of funds means the facility continues to decay on the town's outskirts.'
Abandoned Australia is available by order through Aesop's Attic book store in Kyneton.