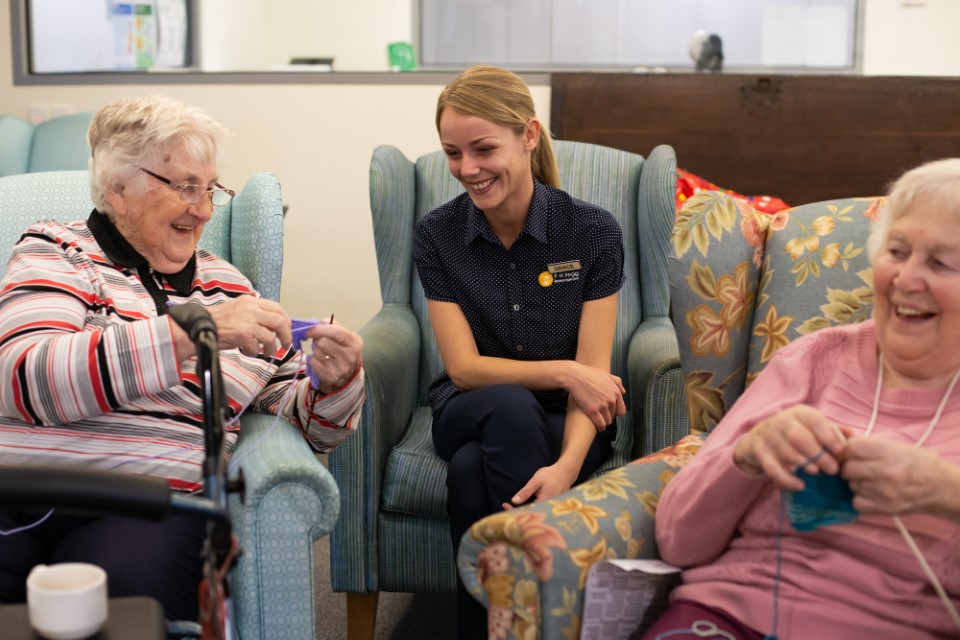 RM Begg Kyneton Aged Care is calling for financial support to help it survive.
The community owned not-for-profit organisation has provided quality aged care to the district for more than 60 years but the challenges it now faces are increasing.
Government funding of the sector is supplemented by interest earned on invested Refundable Accommodation Deposits, but in the current economic climate, interest earned on these is declining in line with historically low interest rates.
Board chair Phillip Irvine said that when the refundable accommodation deposits system was originally established, interest rates were good, but the organisation was now facing extremely low interest rate returns, while wages and costs continued to rise.
"Most people do not understand that when we return a RAD to an estate, the government determines the interest rate that a facility has to pay on the RAD between the time that a resident dies and the time that we receive the Grant of Probate," Mr Irvine said.
"This interest rate is usually higher than what we can earn.
"Naturally all aged-care facilities must comply with the same quality standards, which of course is a benefit to all concerned, but the real concern is our lack of resources and smaller budgets to implement change in comparison with large organisations outside of the not-for-profit sector."
Mr Irvine said that unless RM Begg received a substantial injection of funds, it might not survive into the future.
"That is the worst-case scenario," he said.
The facility employs 164 staff and maintains a higher carer-to-resident ratio than many aged care facilities, enabling a higher level of care for its residents.
Supplies and services are largely purchased from local businesses such as Watts Fresh, Sizzlin' Sensations, Rodburn, Kyneton Electrics and plumber Ken Robbins.
Mr Irvine said that if the facility was taken over by a large organisation, local businesses like these might not be the preferred suppliers.
"The two Kyneton pharmacies also supply all medications to the facility's 90 residents, who have the choice of their own local doctor," he said.
"In the event of a takeover or merger, this commitment to the community and the local economy may not continue."
RM Begg CEO Meredith Grant said more than 80 volunteers contributed to the facility's services, through its lifestyle program, as board members, or as members of the auxiliary.
Each year about $30,000 is raised by the auxiliary and handed over to RM Begg to purchase much-needed equipment to be used by the residents or for lifestyle programs and supplies.
Ms Grant said fundraising and donations were vital.
"That is one of the reasons we were able to build a new facility because of some very generous donations that occurred in the past," she said.
"Nowadays we have wonderful community support for fundraising events but now we need an injection of large donations if we want to stay as we are."
Project coordinator Sarah Collier urged younger members of the community who did not yet have a need for aged care services to consider what they would do when it came time to place a family member in aged care.
"No one wants to think about ageing, but we are all heading in the same direction and it would be of benefit to everyone if we had choices," she said.
Anyone able to make a donation or assist in any way is urged to contact Ms Collier on 5421 3600 or email sarah.collier@raymbegg.org.au