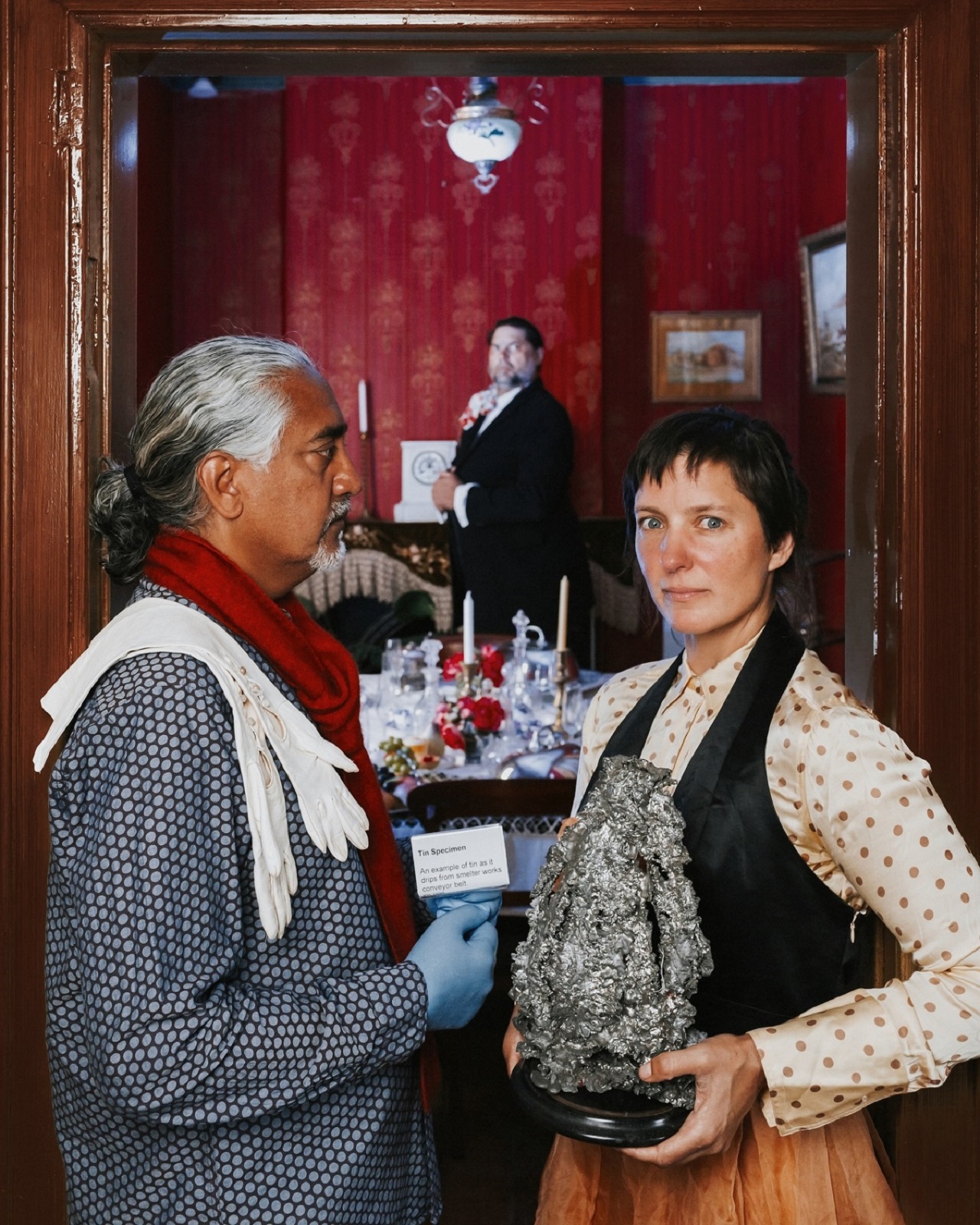 Kyneton Museum is hosting a new immersive project titled Museum Undone in June.
Undone is a playful encounter with the Kyneton Museum collection, engaging with history and its gaps, as part performance, part exhibition.

Created by cross disciplinary artists and Metanoia Theatre, the work is an immersive choose-your-own journey through collective possibilities for an imagined future.
Performers (Alexandra Harrison, Jannete Hoe, Israel Aloni, Greg Ulfan, Görkem Acaroğlu, Yogashree Thirunavukarasu, Sermsah bin Saad) utilise both indoor and outdoor locations.

Audiences are free to roam the 90-minute performance at 7pm Fridays and Saturdays and 5pm on Sundays across June 2021, led only by their curiosity.

Director and Woodend resident Görkem Acaroğlu says audiences will be divided into groups and led to different parts of the museum to see performance works.
She says one of the key things the artists are exploring is our colonial history.

"The Kyneton Museum depicts a really nice history of a certain time and a certain people, but the Chinese history is not included and our First Nations people are not included, and we're really deconstructing that," Acaroğlu explains.
"We're also asking people how they would like to be remembered if there was a museum of our time in the future."

Internationally acclaimed Kyneton visual artist Desmond Lazaro re-curates the museum collection so that each room becomes a performance space where objects are enlivened with human interaction.
"Over the last few decades, museums (across the globe) have addressed colonialism, in all its forms, however there has been a divide between those in the metro centres and those outside, particularly in regional areas," he says.
"Our theatre production attempts to redress this through performance, dance and installation art, questioning what role do regional museums play in shaping local stories (past and future) and their inherent relationship to wider national conversation."

Taungurung artist Maddi Moser creates projections to cover the walls and ceilings both inside and outside the building, and local sound artist Kirri Buchler creates soundscapes to enhance the experience. Taungurung man Dennis Batty provides cultural consultation to project.

Museum Undone asks us to consider what the impact of the past is on the present? What are the stories we tell about ourselves? How do we want to be remembered in the future when we become history?
Tickets: adults $25, seniors/concessions $15, and children $10. For tickets, visit: mrsc.vic.gov.au/See-Do/Events/Events-Activities/Museum-UNDONE