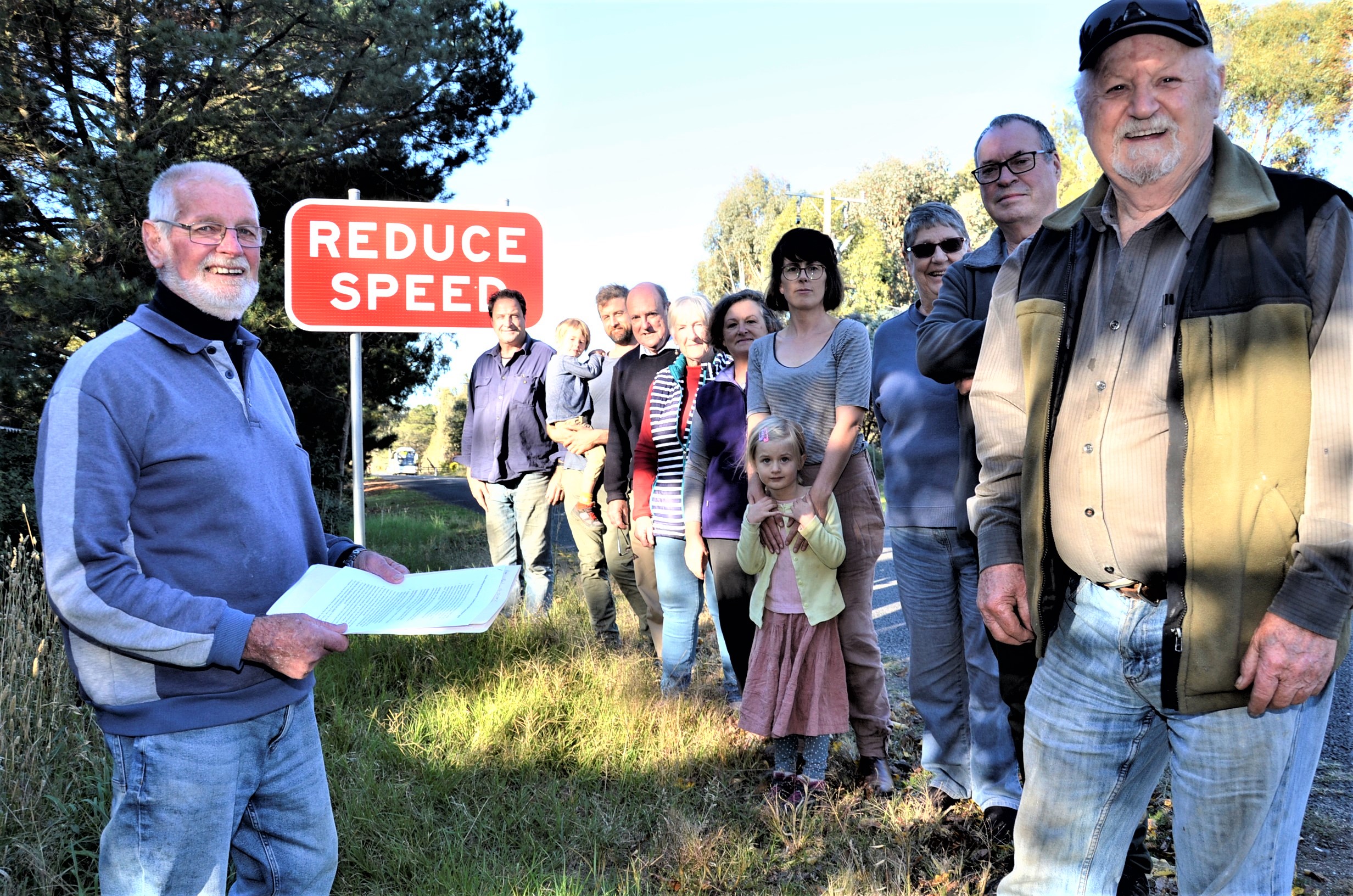 Councillors have pitched their support behind a call from Yapeen residents to lower the speed limit on the Vaughan Springs Road at the increasingly popular lifestyle locality.
At last week's June meeting Mount Alexander Shire Council unanimously endorsed the local residents' call, agreeing that the current 100km/h speed limit on the winding Vaughan Springs Road should be reduced for safety reasons.

In April the council received a petition from residents regarding lowering the current 100km/h limit with petitioners particularly keen to see the limit dropped to 60km/h on the stretch of concern.
The area of most concern to the petitioners extends for 1.8 kilometres with 30 occupied homes directly fronting the road or in close proximity and with their main entrance off the roadway.
The petition to the council contained 75 individually signed letters with many of the local residents on the road becoming increasingly concerned about the expanding number of young families moving onto the scenic stretch, which also attracts a lot of visitor traffic and has been described as a "rubber-necking" hazard by those residing there.

The council's unanimous decision to support the residents will now see council officers prepare a submission to the Department of Transport supporting the petitioners' request – but it will then be up to the department as to whether the request succeeds.
At Tuesday evening's council meeting, Cr Matthew Driscoll moved in favour of supporting the petitioners' call to lower the speed limit on the road, which is also a cyclist training route.
"Council officers are on the same page as the petitioners but it now depends on what the department does," Cr Driscoll said.

Cr Christine Henderson seconded the unopposed motion to support the petitioners' calls.
"I think it's well overdue," Cr Henderson told the meeting.
"If we get 80 km per hour it's better than nothing but I certainly think it should be 60."