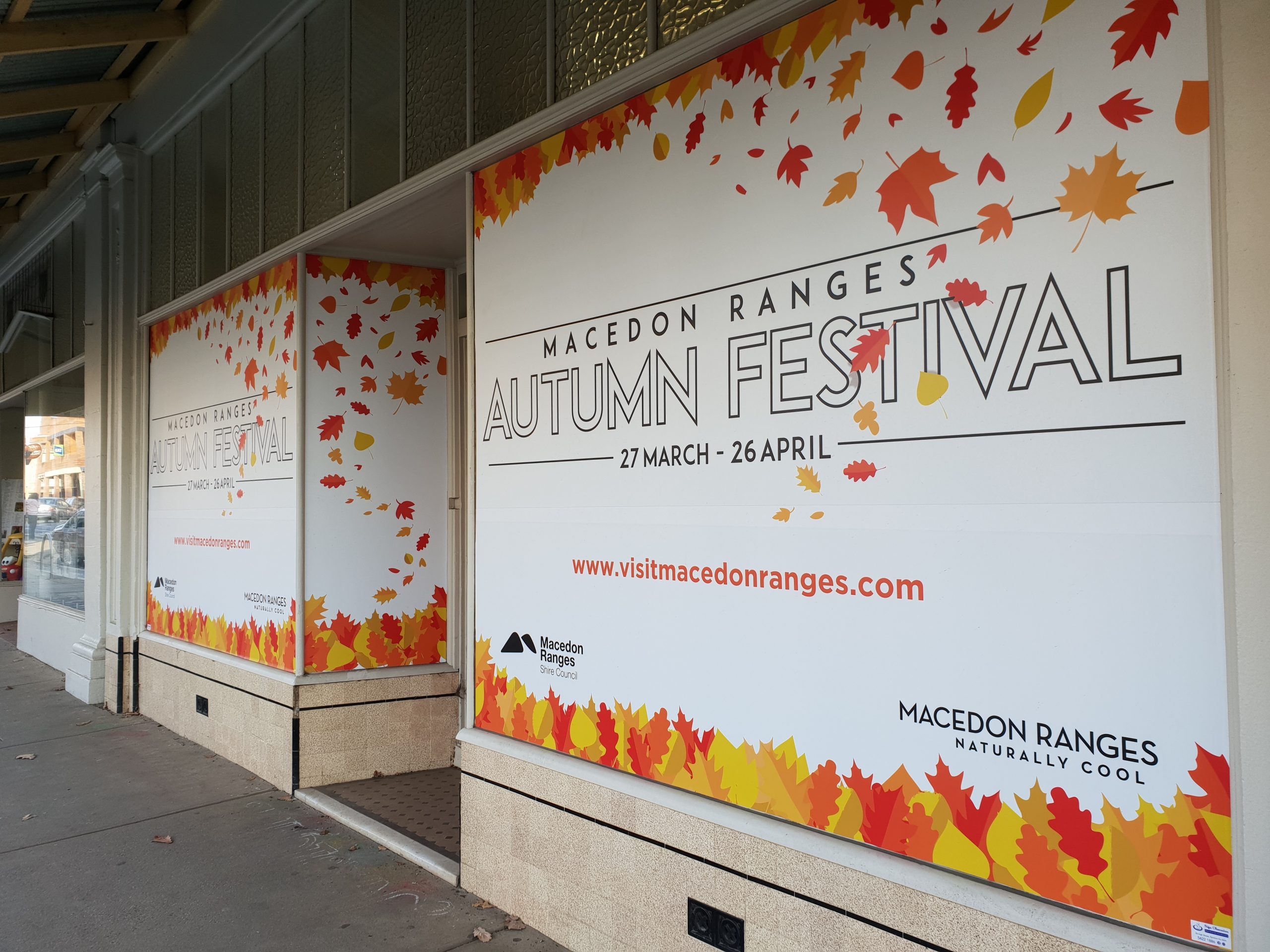 This year's Macedon Ranges Autumn Festival wound up in the gutter with the leaves, local residents have complained.
The festival, aiming to boost tourism and local trade earlier this year, has been criticised for being "poorly developed, poorly communicated and lacking in business participation".

"[It] left the community as a whole bewildered. We have to do a whole lot better or assign it to the dustbin of history," Macedon Ranges Shire Council has heard.
These comments formed part of a submission to the council's annual budget, and called for closer scrutiny of initiatives.

The festival was created largely in response to the scores of visitors that flock to Honour Avenue and Mount Macedon to view the changing autumn leaves each year.
The concept was borne from the council's new Events Strategy and aimed to promote a broader range of experiences across the shire during autumn.

While some businesses joined in decorating their shop windows for the season, visitors and locals reported little else occurred.
"There was no proper promotion done or information shared with shop owners," a Gisborne resident told the Express.
"People were wandering around looking for things to do but there was nothing. You'd think that, being a festival, there'd be entertainment, food trucks… something.
"You could tell it was a last-minute gig. It was really disappointing given it was meant to give the region a boost."

Council officers admitted tight timelines had impacted the festival's delivery but said planning for next year's event would begin early.
"After a tough year for businesses in 2020, the council's visitor economy and economic development teams worked hard to develop and deliver the Autumn Festival concept within very tight timelines," they said.
"While accepting that limited time impacted on engagement and delivery, the festival concept was widely supported by local businesses, especially those who participated.
"The event team looks forward to having more time to plan and engage with businesses and community to deliver a more successful event in 2022."
Planning for the next festival is expected to begin this month.