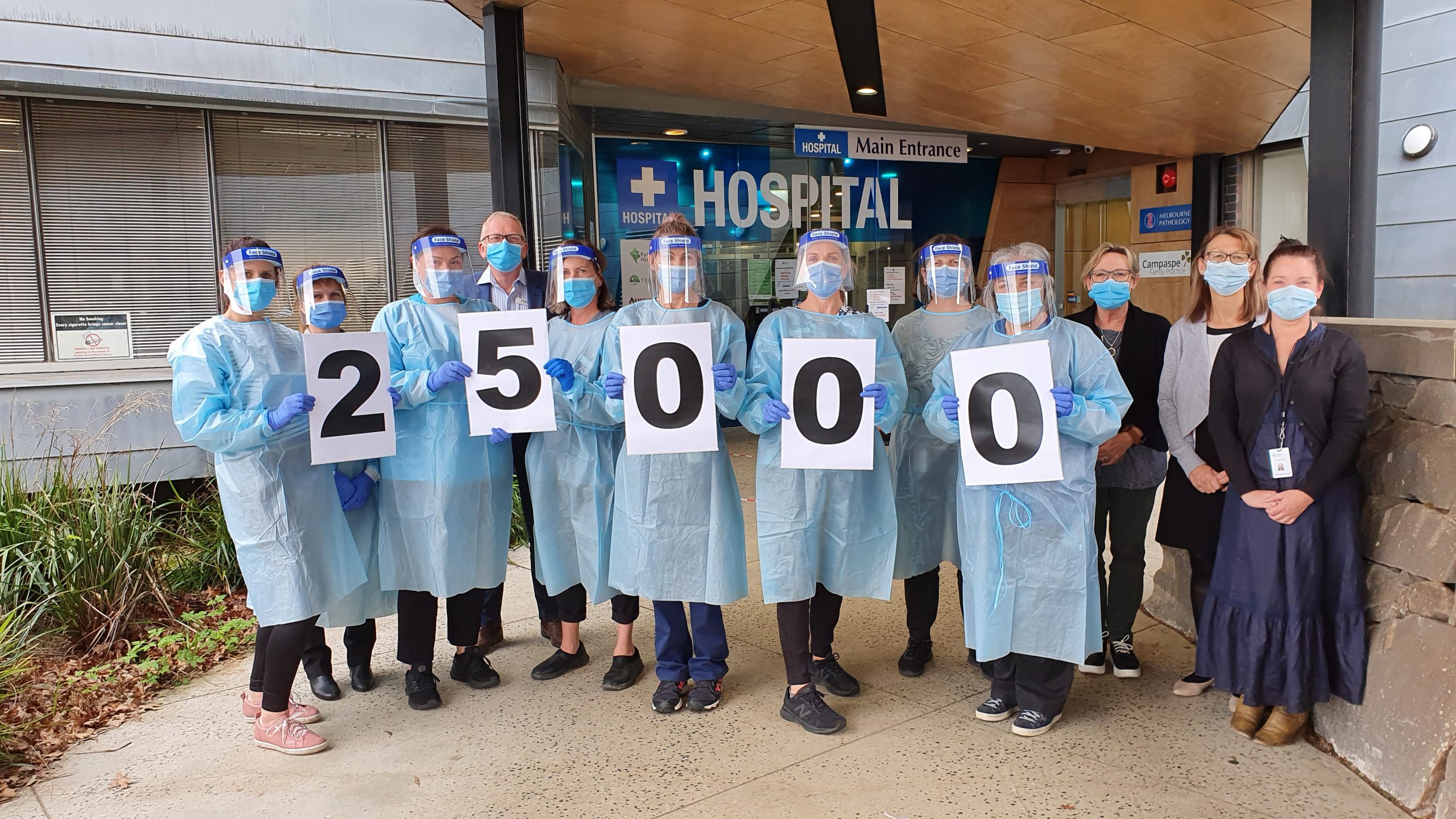 Kyneton Health's Respiratory Assessment Clinic team recently celebrated a major milestone with more than 25,000 tests taken since the onset of COVID-19.

Kyneton Health took its first test in the Urgent Care Centre on February 22, 2020, and opened a stand-alone Respiratory Assessment Clinic in the old ambulance bay in April that same year.

Central Highlands Rural Health CEO Maree Cuddihy praised the dedicated nurses, administration and environmental service staff at Kyneton Health.
"I'm incredibly proud of the work that our team has done since the onset of COVID-19," Ms Cuddihy said.
"Together they have ensured the Macedon Ranges community has access to quick and easy testing in a safe, professional and friendly setting.
"I also want to thank the Macedon Ranges community for their ongoing support of our service; they have done an amazing job stepping forward to get tested when needed."

Kyneton Health's Respiratory Assessment Clinic continues to test patients with symptoms related to the coronavirus or as directed by the Victorian Department of Health.
Patients are asked to call ahead between 8.30am and 4.30pm on 5422 9900 to book in and secure an appointment time.