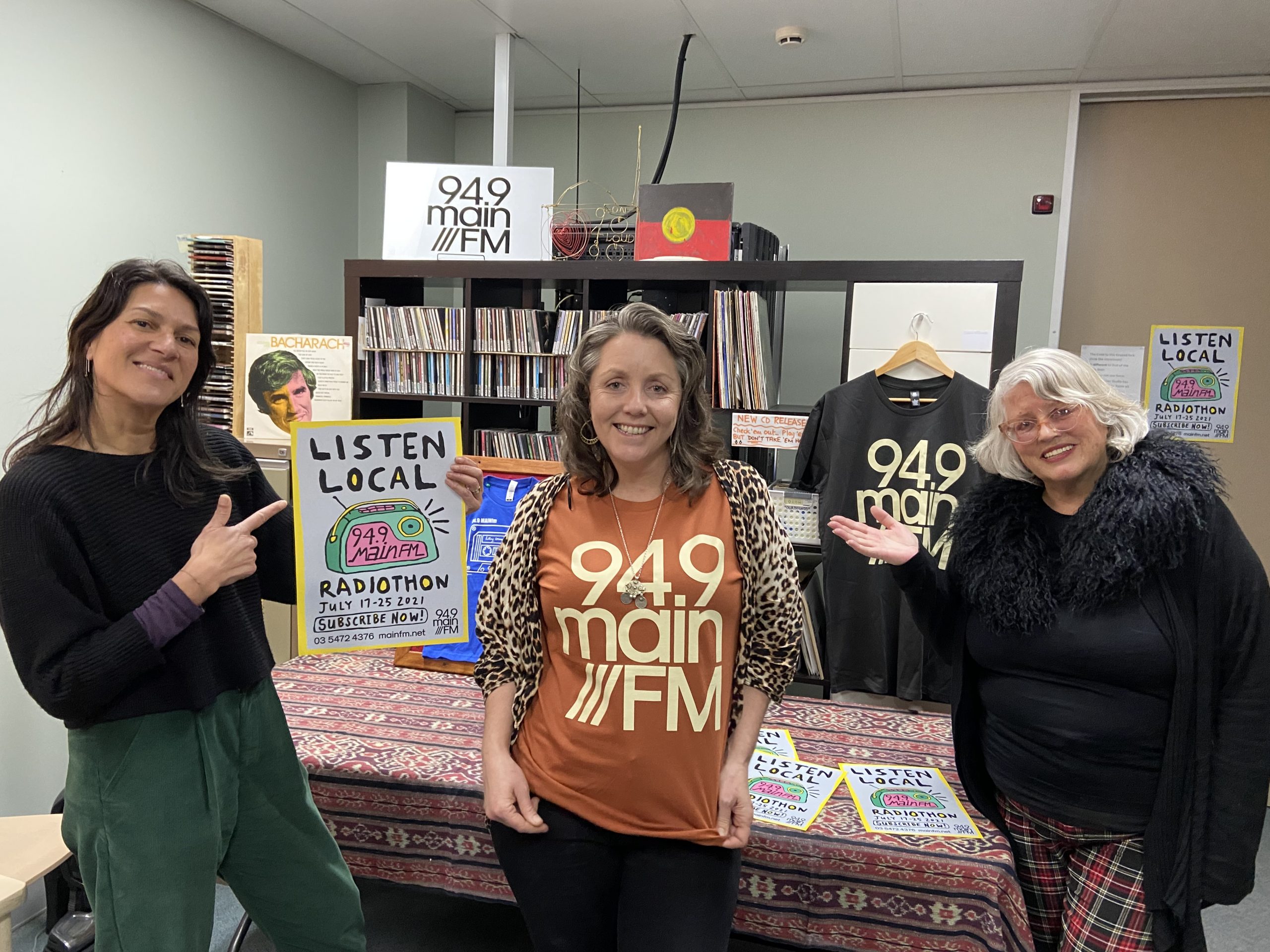 MainFM's annual Radiothon 'Listen Local' subscription drive continues this week with daily festivities until Sunday night.
Every dollar raised through subscriptions to the station will be used to cover costs and maintain technology at the community mainstay.

MainFM station manager Steph Riddel said despite the lockdown they were persevering and the show was going on with skeleton staff and guests joining presenters over the phone rather than in person.
Steph said it had been a tough 14 months for everyone including the local station.
"It's been 14 months that we have been unable to hold our fundraisers and events, which are the lifeblood of the station," she said.
"We have postponed our Main Game footy fundraiser until September 4 and we hope it will be able to go ahead but the radiothon is more important than ever. We need the community support and urge everyone to join the MainFM family."

MainFM sponsorship and events manager Sue McLennan said they had received some amazing donations from their local sponsors with more than $7000 worth of prizes up for grabs.
"We have some great daily prizes on offer thanks local businesses and some amazing major prizes to be drawn at the conclusion of the event," Sue said.

Radiothon listeners are encouraged to tune in to 94.9FM, subscribe and show support for the long-running regional station.
The not-for-profit station is accessible from anywhere in the world through its livestream and even has one presenter who beams in from Nashville, Tennessee.
"We have subscribers from all over Australia and the world and over the last 12 months our Melbourne subscriber base has really grown," Sue said.

Presenter Suzanne Donisthorpe said the local station featured a diverse variety of shows to suit all interests on topics from philosophy and politics to cars, food, gardening, art, spiritualism and even yowies!
"Our presenters are able to select and share their own music and find their own voice including blues, jazz, rock, swing, exotica, punk, classical, electronica, hip hop, blues and roots, reggae and more," she said.
"We aim to celebrate and share the stories of our community."

To get behind the local station and ensure it continues to be a voice for the local community you can subscribe at mainfm.net or call 5472 4376.