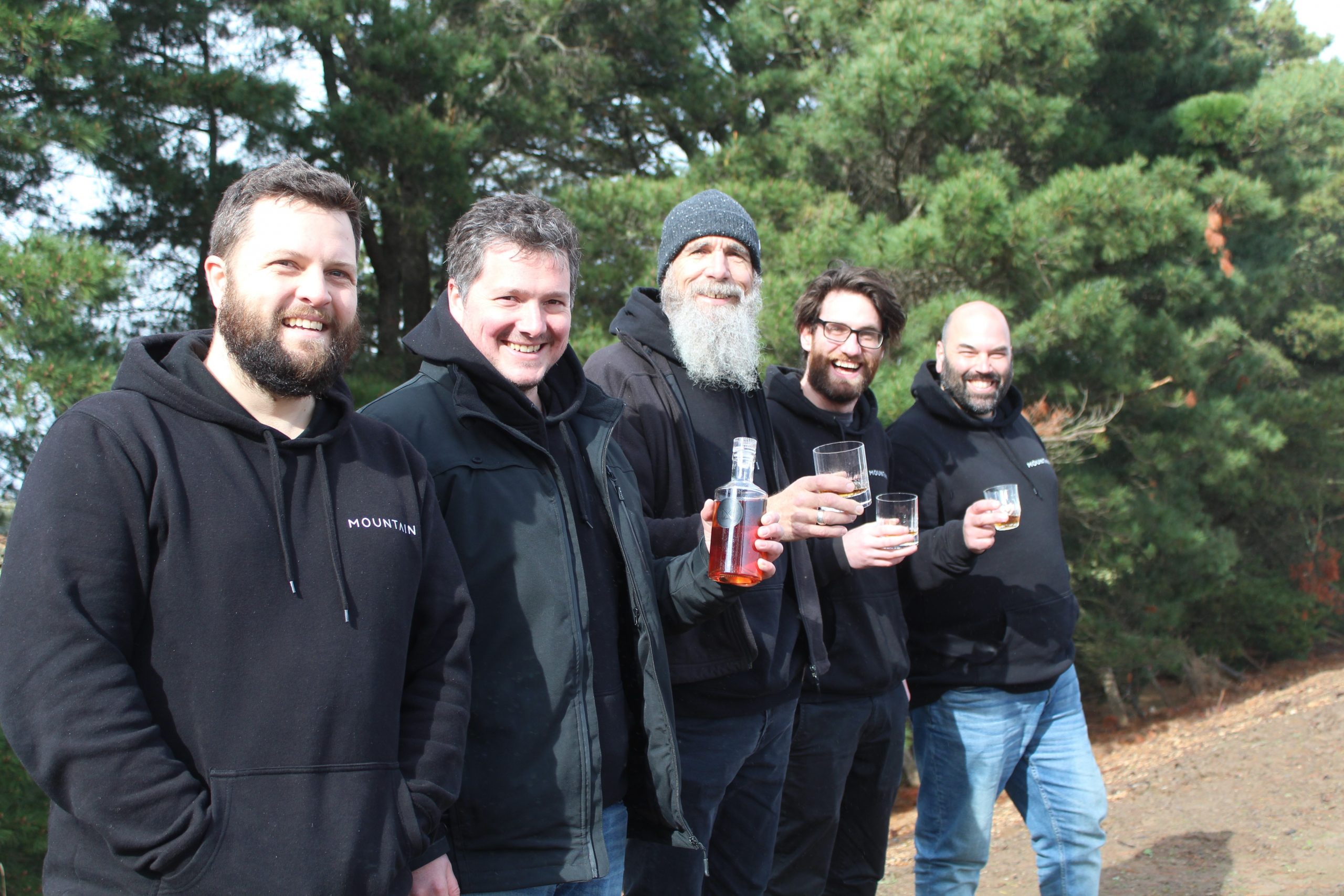 Mountain Distilling has struck gold with a first-of-its-kind whisky of distinctly Australian flavour.
The distillery's Red Gum Single Malt won gold in the 2021 International Wine and Spirit Competition, awarded 95 points in the Worldwide Whisky category.

The Mount Macedon distillery's founders, best known for their award-winning gins, were pleasantly surprised to gain instant kudos for their first dark spirit.
"It's absolutely astonishing that our first-ever whisky produced is co-awarded the highest scoring whisky in Australia," said co-founder Michael Harris.

Red Gum Single Malt utilises 100 per cent malted barley, is distilled in the Macedon Ranges and is the first to use native Australian red gum exclusively from start to finish in the maturation process as the only wood influence, creating a distinctly Australian flavour.
"There's something about the Macedon Ranges and the distinctive flavour of red gum that is so enticing," Mr Harris said.
"Everyone who sampled it has given us great feedback but this award has exceeded our expectations."

IWSC judges noted the whisky's profile was a "herbaceous, spicy smoked nose with aromas of caramel, burnt wood and hedgerow. Peat comes through well on the palate and balances the flavours of prunes, Christmas spice and pear, brightened by a hint of citrus".

Launching in 2017, Mountain Distilling has focused predominantly on their signature Mountain Gin, which is inspired by locally foraged botanicals and ingredients.
Mountain Gin picked up two awards at IWSC 2021, winning gold and 95 points in the Contemporary Gin category and Gold in the Gin and Tonic category. Mountain Distilling's Oblivion Gin, made in collaboration with UK-electronic producer Lapalux, was also awarded silver and 91 points.
The Red Gum Single Malt is available for limited pre-order online. The whisky will be officially released in November 2021.