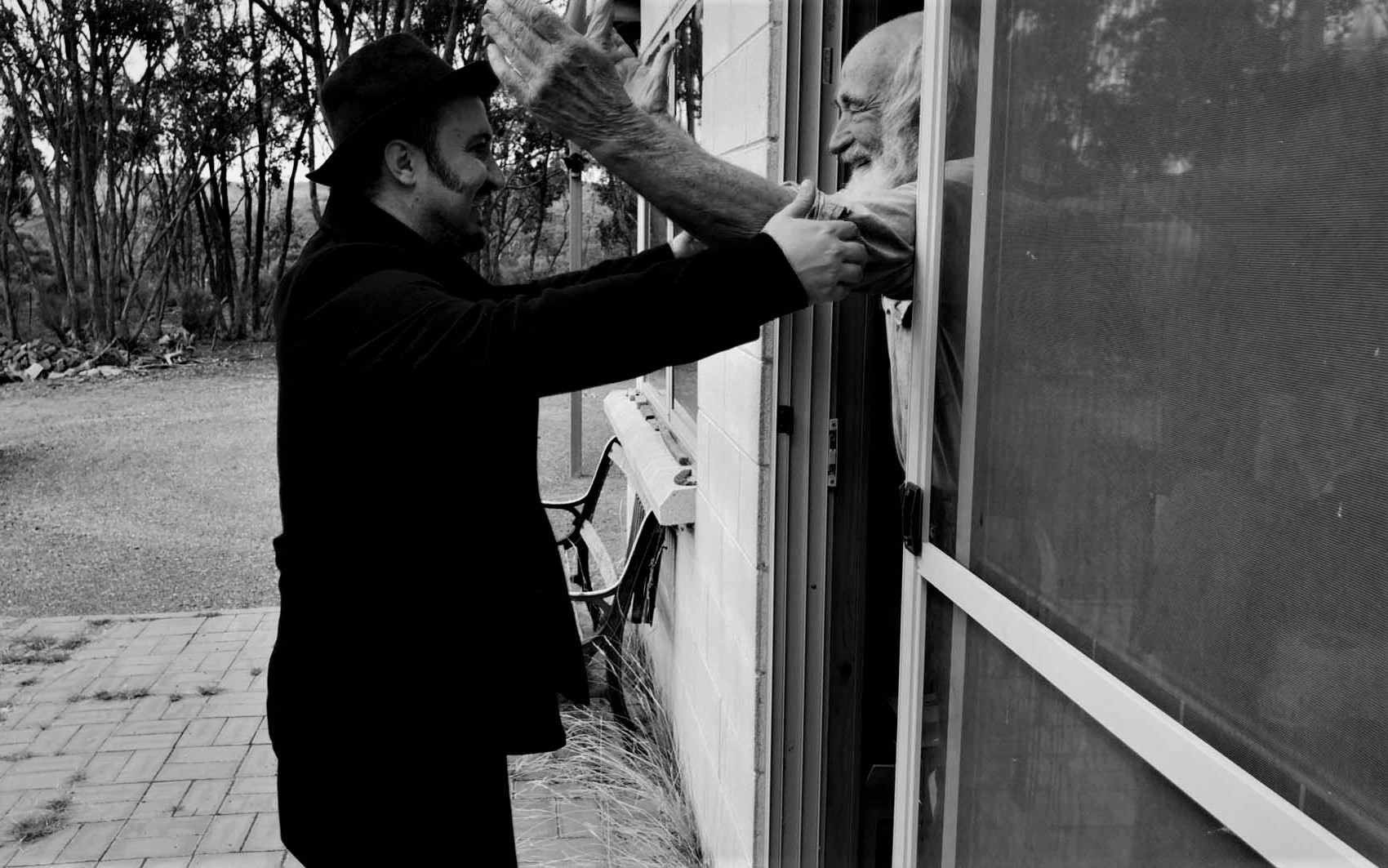 Set to premiere at Castlemaine's Northern Arts Hotel on August 1, the latest film by Aussie filmmaker Saidin Salkic co-stars Castlemaine resident John Flaus.
The Last Days of Loneliness was also partly shot in Castlemaine.
The 51-minute arthouse feature film deals with enduring themes of loneliness, the need for human connection and mortality.

"It's a narrative feature film very much about alienation, loneliness and the craving for human connection," Salkic told the Express ahead of the film's premiere.
"The films I make always attempt to evolve the medium of cinema," added Salkic who also co-stars alongside Flaus.
Originally from Bosnia, now based in Melbourne, Salkic describes Castlemaine as one of the most beautiful places he has encountered.
"A lot of beautiful Castlemaine spaces have been used (in the film) for their metaphorical power," he says.
"People will recognise some of the monumental spaces."

Born in 1934 in Maroubra, Sydney, Flaus is known for his big screen work on Mary and Max (2009), Trust Frank (2020) and Tracks (2013) and has lived in Castlemaine since the 1990s.
Occasionally called a "national treasure" he's been writing and broadcasting film criticism since 1953.
In 1977 he became a professional actor, and has since earned more than 180 stage and screen credits, but that career is now restricted by the onset of Alzheimer's disease.

Flaus told the Express that unless another lockdown intervenes, he will attend the upcoming premiere screening on Sunday August 1 – and is also scheduled to attend the same venue earlier the same day for a special afternoon poetry reading as well.
Flaus wrote his first poem in 1996 at the age of 62, and his first collection, Parallacts, was published in 2012. His latest poetry offering Verba Sequentur was launched earlier this month in Castlemaine.
"I wasn't acting in the scenes, in that I wasn't performing roles," Flaus says of his central role in The Last Days of Loneliness.
Rather, he and Salkic engaged in philosophical debate or conversation captured over several encounters as the film was shot earlier this year.
"Saidin doesn't make films just to entertain. He wants audiences to be emotionally engaged in a form of challenge and commitment," Flaus said.
Salkic says The Last Days of Loneliness is likely to be submitted for entry to various festivals, naming the Sundance Film Festival as one prospect.