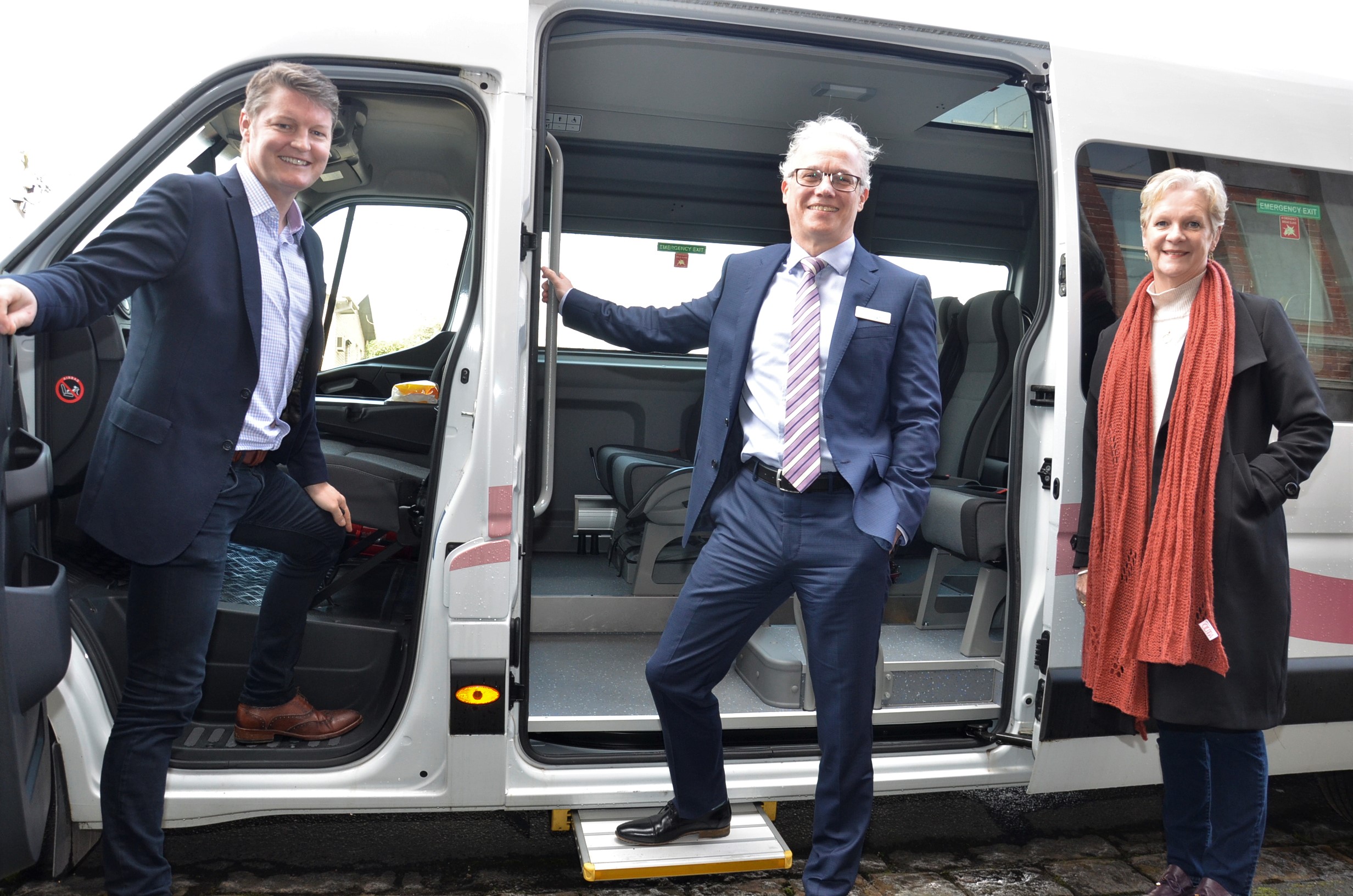 The official launch of a new community minibus in Castlemaine late last week was not just about the bus.
It was as much about the destination.

State public transport minister Ben Carroll and Bendigo West MP Maree Edwards were on site in front of Castlemaine old town hall on Thursday as Mount Alexander Shire Council publicly unveiled its new new wheelchair-accessible 11-seat community wellbeing bus that's set to play a key role in a trial with some significant implications for local residents.

Made possible with $123,000 in state funding and $32,000 from the council coffers, the community wellbeing bus pilot will now investigate the merits of providing year-round access to Kangaroo Flat's Gurri Wanyarra Wellbeing Centre and all the aquatic, leisure and wellness programs it offers.

These include access to a 50-metre, eight-lane heated pool, warm water pool, cycling studio, group fitness classes, fully equipped 560-square-metre health club, personal training, cafe, spa, sauna and steam room…

Under the community wellbeing bus trial eligible residents who are otherwise unable to access a car or public transport will be able to take the wellbeing bus to the Gurri Wanyarra centre, with connections to other wellbeing centres in Kyneton and Maryborough also expected to be explored in the future.

But Mount Alexander chief executive Darren Fuzzard told the Midland Express that the trial was not just about providing access to a convenient set of wheels for locals who would otherwise struggle to avail themselves of these health and wellbeing services.
The pilot will also help evaluate whether this sort of community bus service may suffice to meet ongoing calls for local access to a contemporary community aquatic centre – or whether the construction of such a centre much closer to home may ultimately prove better justified.

"Do we need an aquatic facility in our shire or can we take advantage of a nearby aquatic facility?" Mr Fuzzard posed the question that's also being examined as part of the pilot.
"You don't get an aquatic facility for less than $20 million.
"But it's not just about economy. It's got to be a genuinely satisfactory outcome for the community," he said.

Ms Edwards said the wellbeing bus pilot would connect residents to "not just the social engagement opportunities but also to the physical and mental health outcomes".
"There's a large number of people in this shire who feel disconnected, whether it's through disability or their age," Ms Edwards said.
"I think COVID has exposed just how challenging it can be, particularly for older people who might be living alone, to get out to engage with healthy physical activity."

Mr Carroll said the pilot offered a leading example with potential to travel well beyond Mount Alexander.
"For every dollar invested we know that buses return $5 to the community," the minister said.

Bookings on the community wellbeing bus – for those who are eligible – can be made by calling the Community Wellbeing Bus project coordinator on 5471 1797.