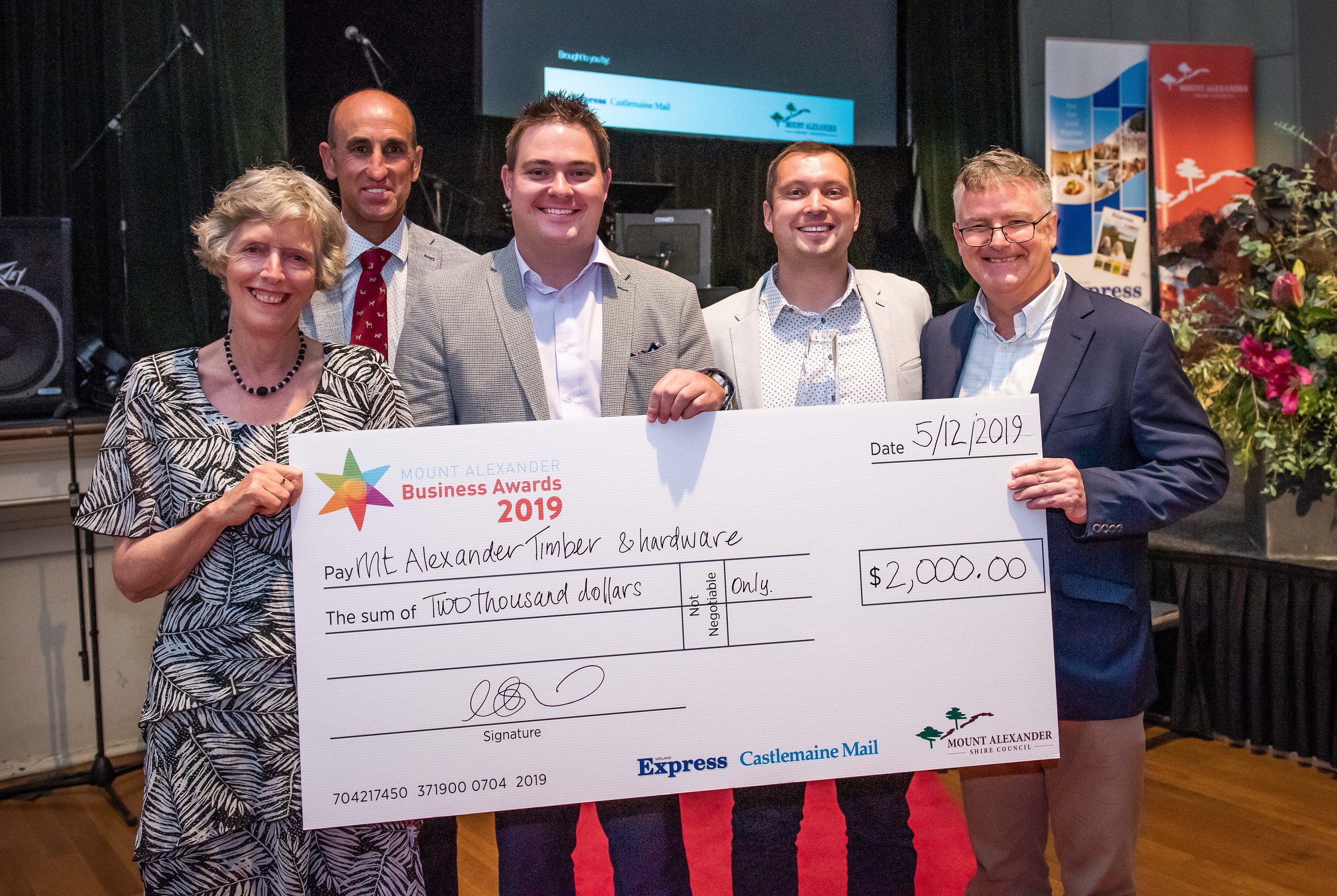 The Mount Alexander Business Awards are on again and it's time to nominate your favourite business.
The awards are proudly run by Mount Alexander Shire Council, in partnership with gold sponsor Don Smallgoods and media partner Castlemaine Mail / Midland Express.

Council's manager of economy and culture, David Leathem, said local businesses were the backbone of our community.
"Your vote will help recognise their value and the innovative things they are doing," Mr Leathem said.

"There is no doubt the last 18 months have been very challenging for businesses, so we really want to shine a light on our business stars and show how they have adapted to the changing business environment.
"Businesses can also self-nominate. The awards provide a good opportunity for businesses to reflect on their current practices, planning processes and achievements."

There are a wide range of categories to reflect the range of businesses in the shire, and those that are working towards providing best practice initiatives to improve accessibility for all ages and abilities.
Council will once again run the successful mentoring sessions to help businesses with their applications.
To nominate a business visit www.mountalexanderbusinessawards.com.au

Nomination cards will also be available from the Civic Centre, Visitor Information Centres, The Castlemaine Mail / Midland Express office and various community hubs.
Castlemaine Mail/ Midland Express sales manager, Lynda Brew, said Elliott Midland Newspapers were once again proud to support this year's awards.

"Local businesses are the lifeblood of our local towns. They offer wonderful and innovative products and services and keep our local economy ticking over and our community vibrant," she said.
"The awards are a wonderful way to recognise and celebrate these hard-working members of our community and acknowledge them for their important contribution.
"In light of a very difficult 18 months, they need our support now more than ever before."

Winners will be chosen by an independent judging panel and announced at a gala event in December. Judges will also choose a 'Business of the Year' from the winners of each category.
To be in the running, a business must be nominated, or can self-nominate by Monday September 6. All nominated businesses will be notified by council.

To find out more visit www.mountalexanderbusinessawards.com.au. For more information contact Marg Barry, business awards officer, on 5471 1842 or m.barry@mountalexander.vic.gov.au.