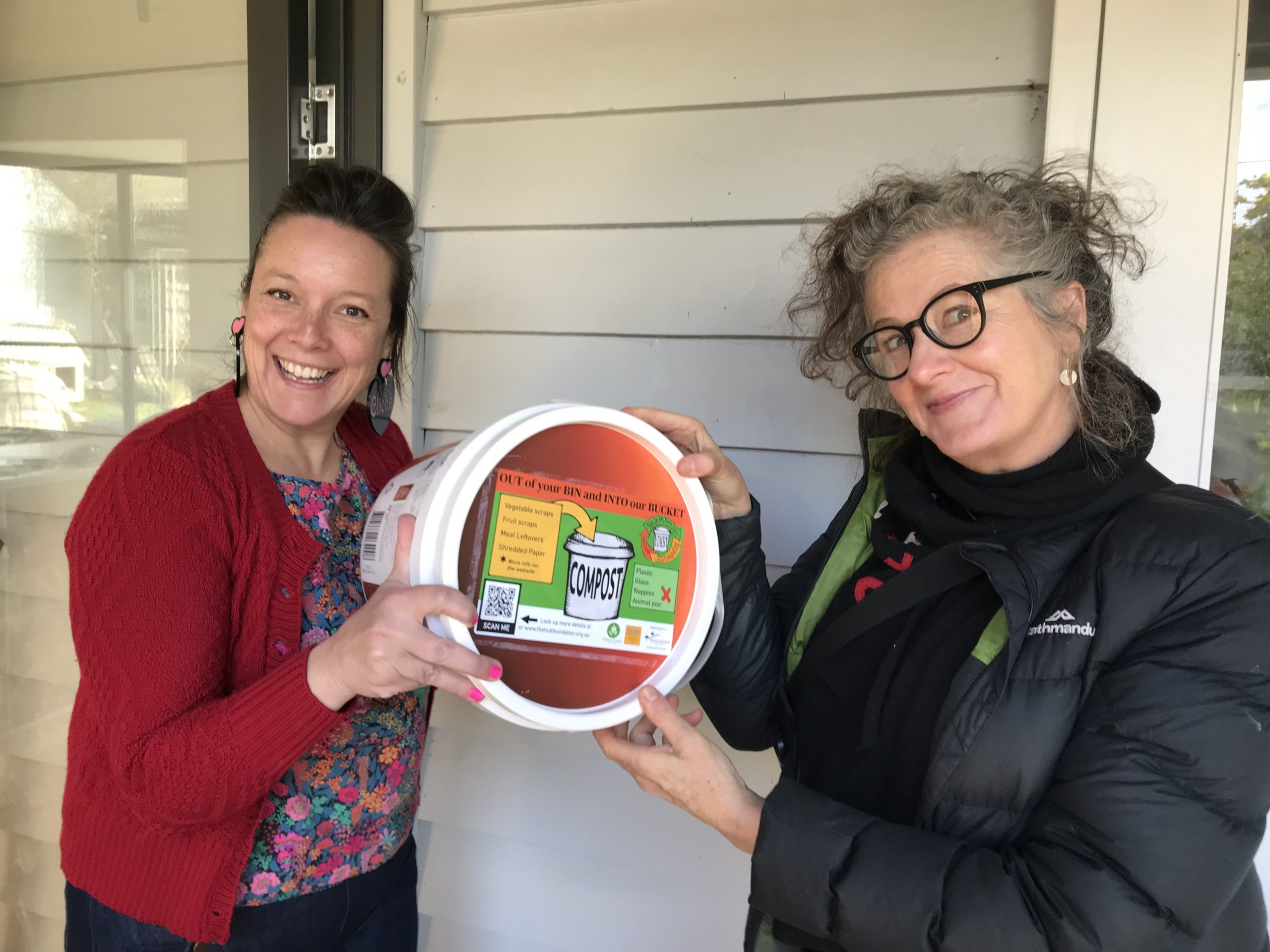 A trial neighbourhood solution to reducing organics in landfill will be expanded thanks to a $60,000 grant from the Victorian Government's Recycling Communities Fund.
The YIMBY (Yes in My Backyard) model, run by The Hub Foundation in Castlemaine, aims to connect people through small hubs, nurtured by a small team of community composters.

The community composters are being supported by Joel Meadows of the Green Hand Institute and Bill Grant, local compost experts.
High-quality compost, connected communities and reduced methane emissions from landfill are the three pillars of YIMBY.
The first round of YIMBY is just getting under way in three neighbourhoods, supported by a Mount Alexander Shire Community Grant.

What is learned in this early phase will be applied to the expanded trial, which will include an extra 10 neighbourhood hubs.
"It's an incredibly simple model, one composter will collect a weekly bucket (pictured) from 10 participating households, add straw or other woody materials, monitor, turn and voilà, yummy compost," Mr Meadows said.
"The aggregation of this amount of 'organics' means the compost pile can get nice and hot and with careful attention, produce high-quality compost, contributing to the food growing capacity of the neighbourhood."

This model is not intended to replace the role of keen composters, or chook feeders, rather provide a solution for those who currently put organics into the rubbish bin, for a whole host of reasons. It aims to be simple, free and user friendly.
YIMBY is a very simple and a small-scale, hyper-local solution to the large global problem of the dangerously polluting methane emissions coming from landfill.

YIMBY challenges the 'throw away' culture, connecting people in neighbourhoods to each other, as well as the systems they contribute to. At a time of increasing social division and isolation, YIMBY is a small antidote.
The Hub Foundation is proud to support Victoria's transition to a circular economy by fostering local waste solutions that encourage re-use, repair, sharing and recycling of everyday items.

For further information or Expressions of Interest for the next phase, get more information at hubfoundation.org.au, or email thehubfoundation2@gmail.com.