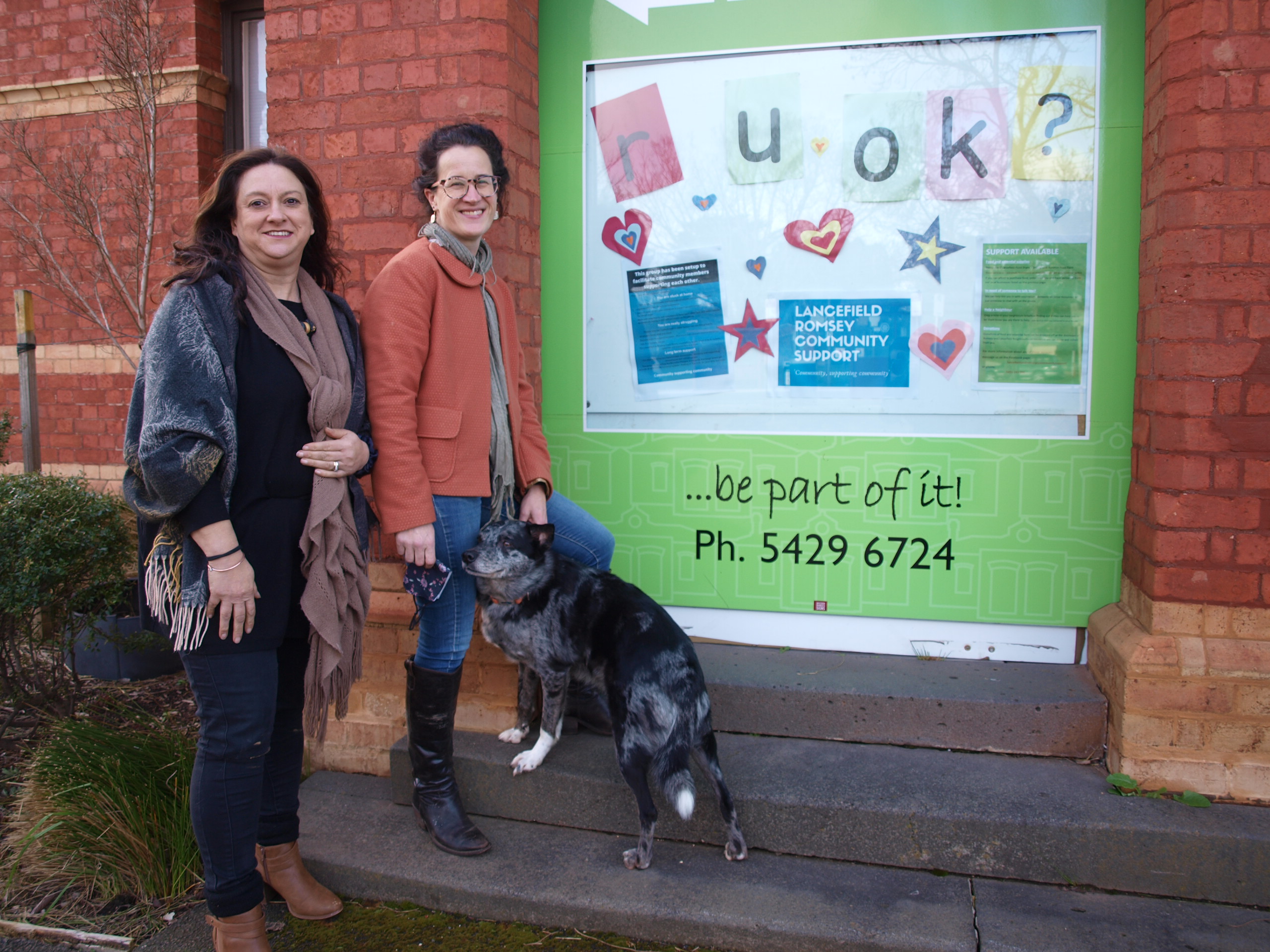 Romsey Neighbourhood House is seeing the benefit of addressing mental health support – locally.

A collaboration between RNH and MindHealthHub is providing individuals in the community a supported connection to psychologists via telehealth in a safe and private space.

This is the first face-to-face supported telehealth service connecting individuals to mental health clinicians in the Macedon Ranges.

The innovator behind MindHealthHub, Abbey Brown, said telehealth's ability to connect individuals to professionals to work on therapeutic strategies for enhanced wellbeing and to support change was to be embraced.

"Especially professional therapeutic mental health support," she said.
"It's reducing the disconnect and hopelessness people are feeling having to wait for mental health and wellbeing support who are accessing traditional face-to-face allied health services. It's local, timely and necessary."

Connection to a telehealth psychologist involves a half-hour signup session with a MindHealthHub Host at Romsey Neighbourhood House.

"We want to reduce the stress that often comes when seeking mental health support and educate those about the ease of connection to psychologists," Abbey said.
"We have dedicated a safe space for clinician connections as we acknowledge not everyone has a quiet and practical space do a telehealth session.

"The outcomes from this supported service have resulted in some individuals who have accessed the service now doing their sessions at home.
"Others are still connected and others have exited the service with a better understanding of Medicare support available to them for management of their mental health."

Abbey said another underestimated benefit of connecting with clinician's via Telehealth was the time and cost savings, which could often be an additional barrier when seeking face-to-face professional supports in traditional allied health models.

"The government message encouraging communities to stay local to protect families and community of COVID transmission, a locally based mental health connection hub ticks many boxes," she said.

If you know someone who may benefit from local connection to a psychologist, get in touch.

There is no cost to access the service with supported connection, data, tech and the private space to do the work all provided by Romsey Neighbourhood House.

At this stage sessions are conducted on a Wednesday. Those eligible for the service must be 12 years or older. Those aged 12 – 16 wanting to use the service require parent or guardian consent.

To find out more, enquire in person at Romsey Neighbourhood House or connect with Abbey directly on 0413 448 748.