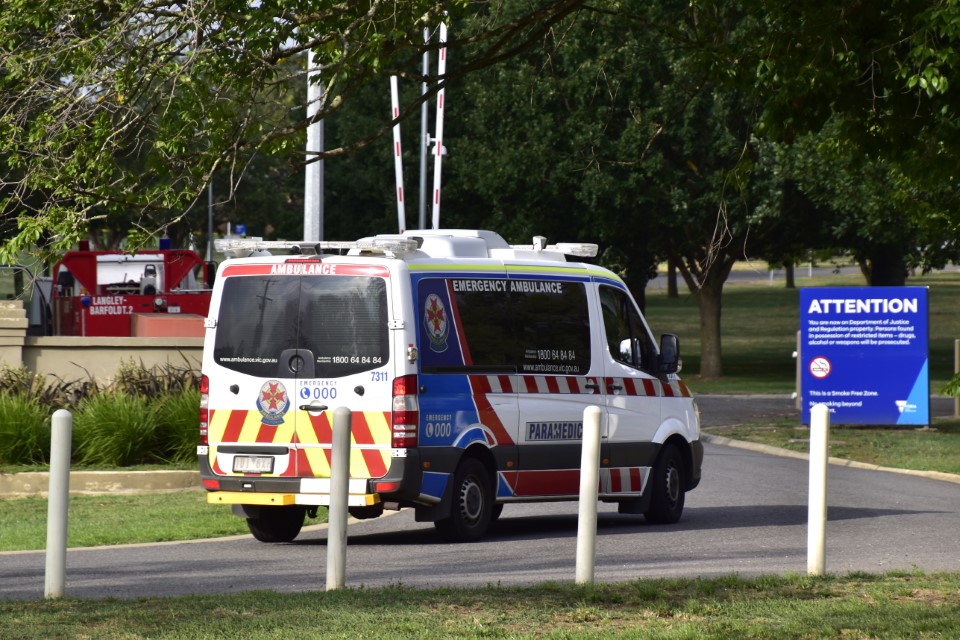 An inmate at the Malmsbury Youth Justice Centre was taken to hospital after a fight with another inmate on Saturday.

A Department of Justice and Community Safety spokesperson said the incident was contained quickly and police were notified.

"One young person was transported to hospital for treatment and precautionary checks.
He returned to Malmsbury Youth Justice Precinct on the same day," the spokesperson said.

"The Department of Justice and Community Safety takes the security of Youth Justice centres extremely seriously and violence is not tolerated."

The Victorian Government has invested $1.2 billion to overhaul the youth justice system.
A range of safety and security upgrades at youth justice centres is planned.
LODDON PRISON ASSAULT

Meanwhile, a prison officer suffered minor injuries in an assault by a prisoner at Loddon Prison last Tuesday.

A department spokesperson said the officer was given first aid at the scene before being transferred to hospital by non-urgent ambulance.

"Corrections Victoria does not tolerate occupational violence and takes any assault very seriously," the spokesperson said.

"The matter has been referred to Victoria Police for investigation."