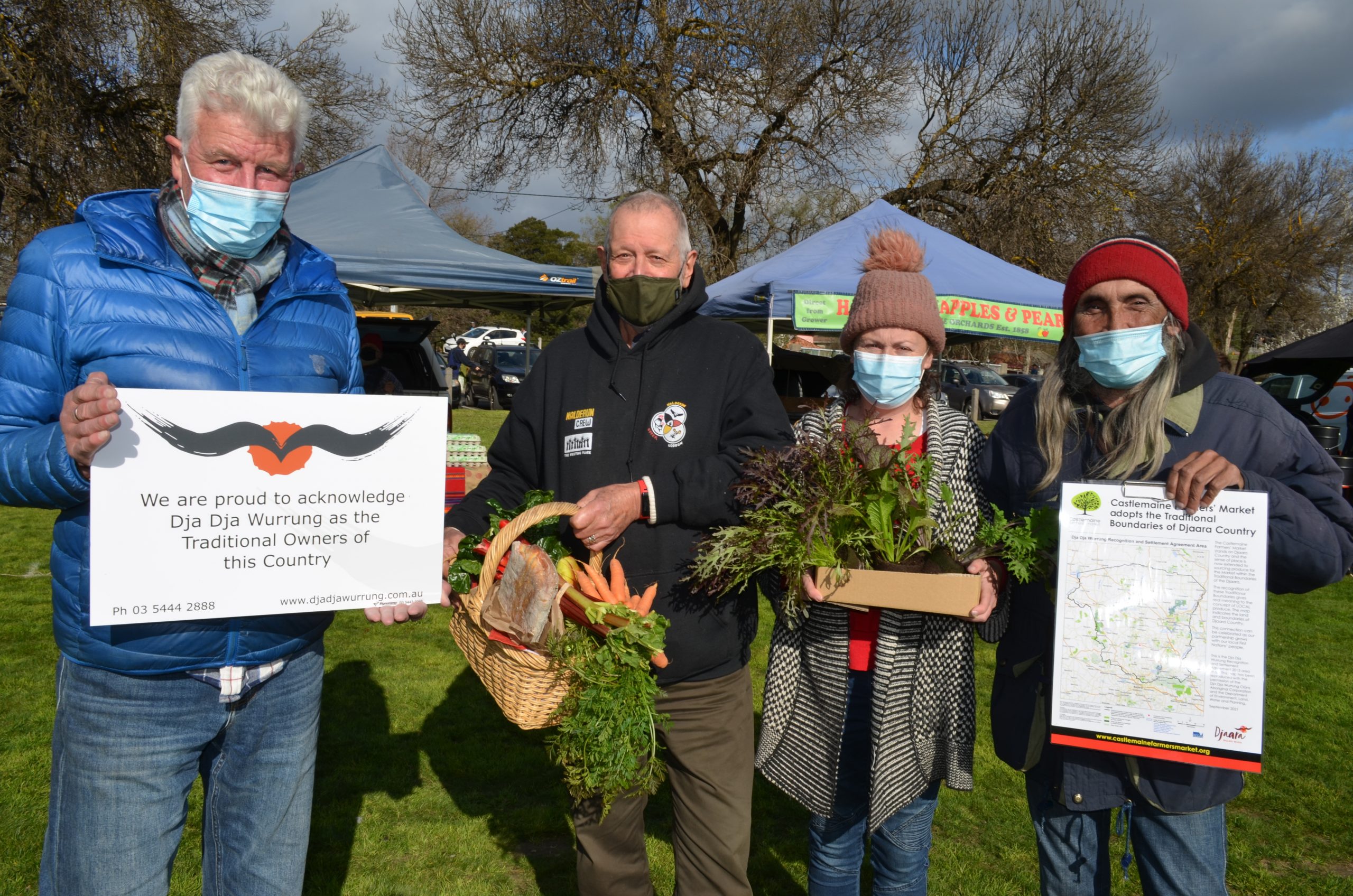 In a Victorian first, the Castlemaine Farmers Market is set to adopt the traditional boundaries of the local First Nations people for sourcing fresh produce for you.

Market manager Chris Hain said the market stood on Jaara Country, within the traditional boundaries of the Dja Dja Wurrung people.

"This sense of place is now extended to the sourcing of produce for the market," he said.

The traditional boundaries extend from Castlemaine to Boort in the north, to Donald in the west, and Macedon and Creswick in the south.

The recognition of these boundaries now gives more meaning to the concept of 'local' produce and will be formally cemented with a 'Welcome to Country' ceremony at the market located by the Castlemaine Market Building this Sunday, September 5.

The community is invited to celebrate the important milestone.

Market president Claire Moore said under the new format priority would be given to farmers, food and beverage producers who resided within these boundaries.

This approach is also consistent with the designation of this region as a UNESCO Creative City of Gastronomy, which is built upon four key pillars:
– Celebrate and elevate First Nations' culture, creativity and knowledge.
– Recognise our creativity, cultural diversity and innovation.
– Improve health and wellbeing particularly through healthy eating.
– Prioritise environmental sustainability, sustainable agriculture and food production as we tackle climate change (and now recovery from COVID-19).

This recognition also provides the opportunity to promote the growth of indigenous bush foods. Local Indigenous catering group the Murnong Mammas already has a presence at the market where a range of locally grown bushfoods have been turned into delicious herbal teas, baked goods and flavourings for cooking a range of dishes.

"There is growing interest in not only the unique flavours of bush foods but also their proven nutritional benefits," Ms Moore said.

The Welcome to Country will take place at 10.30am. It will be conducted by local Elder Uncle Rick Nelson. Local Elder Ron Murray will play the didgeridoo.