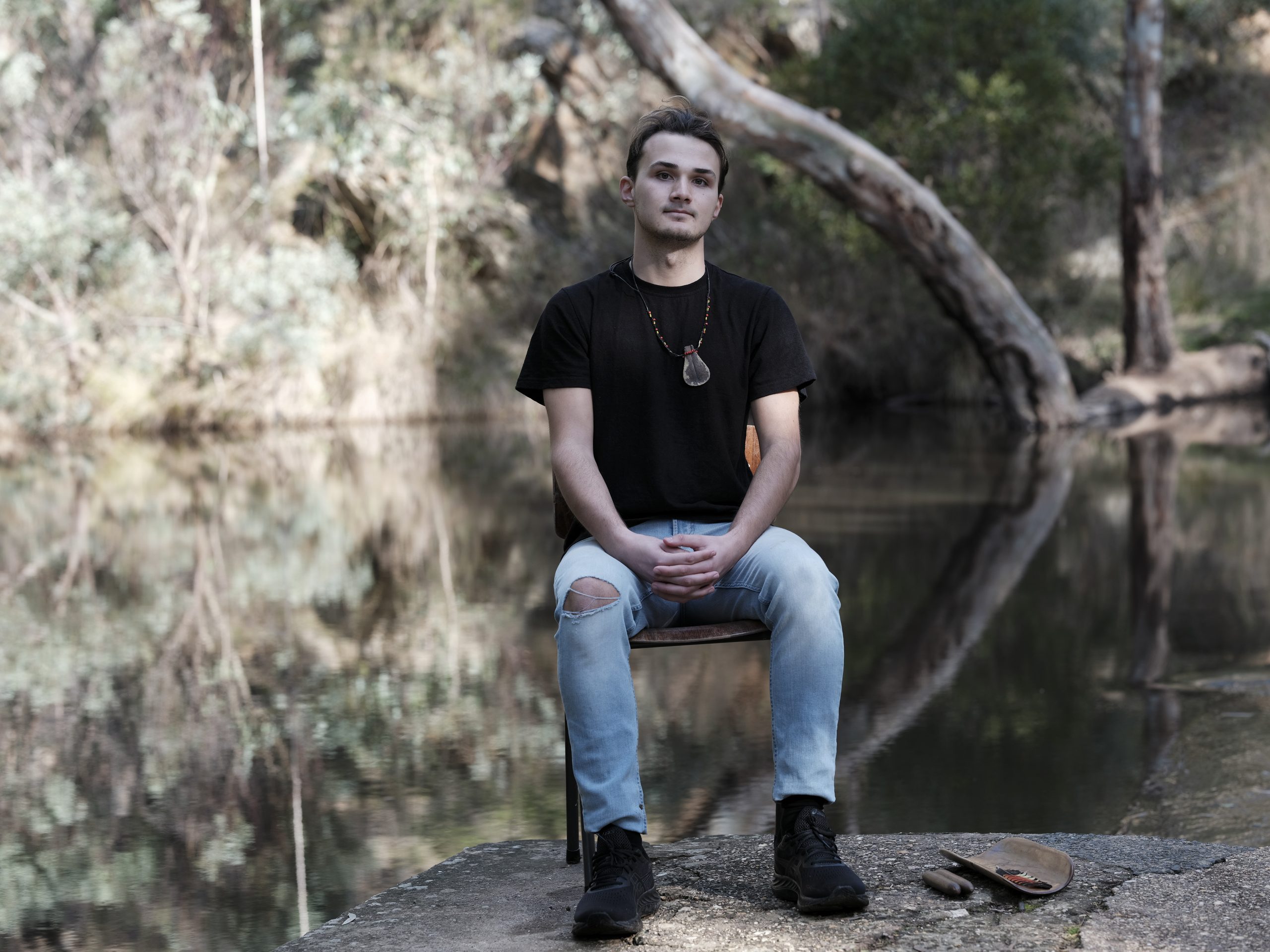 A new play written by Yapeen local Brodie Murray will premiere at this month's Melbourne Fringe Festival.

The Wamba Wamba man and Western Australian Academy of Performing Arts graduate penned Billy's Choice with dramaturgy by acclaimed playwright Geoff Kelso.

The new offering by the 20-year-old actor and writer follows the the success of his debut play Soul of Possum, commissioned for First Nations festival YIRRAMBOI in Melbourne in May 2021 and supported by Castlemaine State Festival, the Sidney Myer Fund and City of Melbourne.

Murray told the Express it had been a whirlwind 12 months completing his studies in Western Australia, providing input into the live readings of Soul of Possum at the Castlemaine State Festival in March, and taking on a role in the performances of Soul of Possum at YIRRAMBOI in May.

"We were really fortunate to complete our run of Soul of Possum a week and a half before Lockdown 4.0 was announced. It was incredible to see the work brought to life and to be part of that process," he said.

The play received rave reviews with publication Stage Whispers stating – "Other theatre makers could learn from this stripped back but powerful production… This play is a huge achievement for Brodie Murray, Declan Furber Gillick, their collaborators and the YIRRAMBOI and Castlemaine Festivals".

Murray's latest work Billy's Choice was written as part of the Yirra Yaarnz play reading series and presented at Perth's Blue Room Theatre in 2020.

The contemporary offering is also set on Wamba Wamba country near present-day Swan Hill and explores the conflict that can arise as young people seek independence.

Billy's Choice sheds a light on how young people can feel when confronted with big decisions. Something that Murray is familiar with, having moved from his regional hometown in Yapeen to pursue his career in theatre.

The writer said the new play was set in the current day and explored the relationships between a young man, his father, and his uncle and mentor.

The play, in which Murray will play Billy, focuses on the cultural and societal contexts of contemporary Indigenous Australians. It is a story about the power of becoming grounded in culture, and the challenges of moving away from family and Country.

Murray is thrilled that highly respected Indigenous actress, narrator and director Rachael Maza has been appointed to direct the new production.

"Unfortunately live performances will be unable to go ahead as part of this year's Melbourne Fringe due to the current lockdown," he said.

"However, the production will go ahead in an online performance or radio format. We will be exploring those options over the coming weeks as the work comes together," he said.

So what's next for the actor?

Murray has also won a leading supporting role in An Indigenous Trilogy, written/directed by acclaimed playwright, Wathaurong/Ngarrindjeri man Glenn Shea, to be staged at Carlton's La Mama Theatre.

"I was really delighted to win the role of Matthew in Some Secrets Should be Kept Secret. This production was to be staged in November but will now take place in early 2022," he said.

Melbourne Fringe runs from September 30-October 3. For tickets visit melbournefringe.com.au