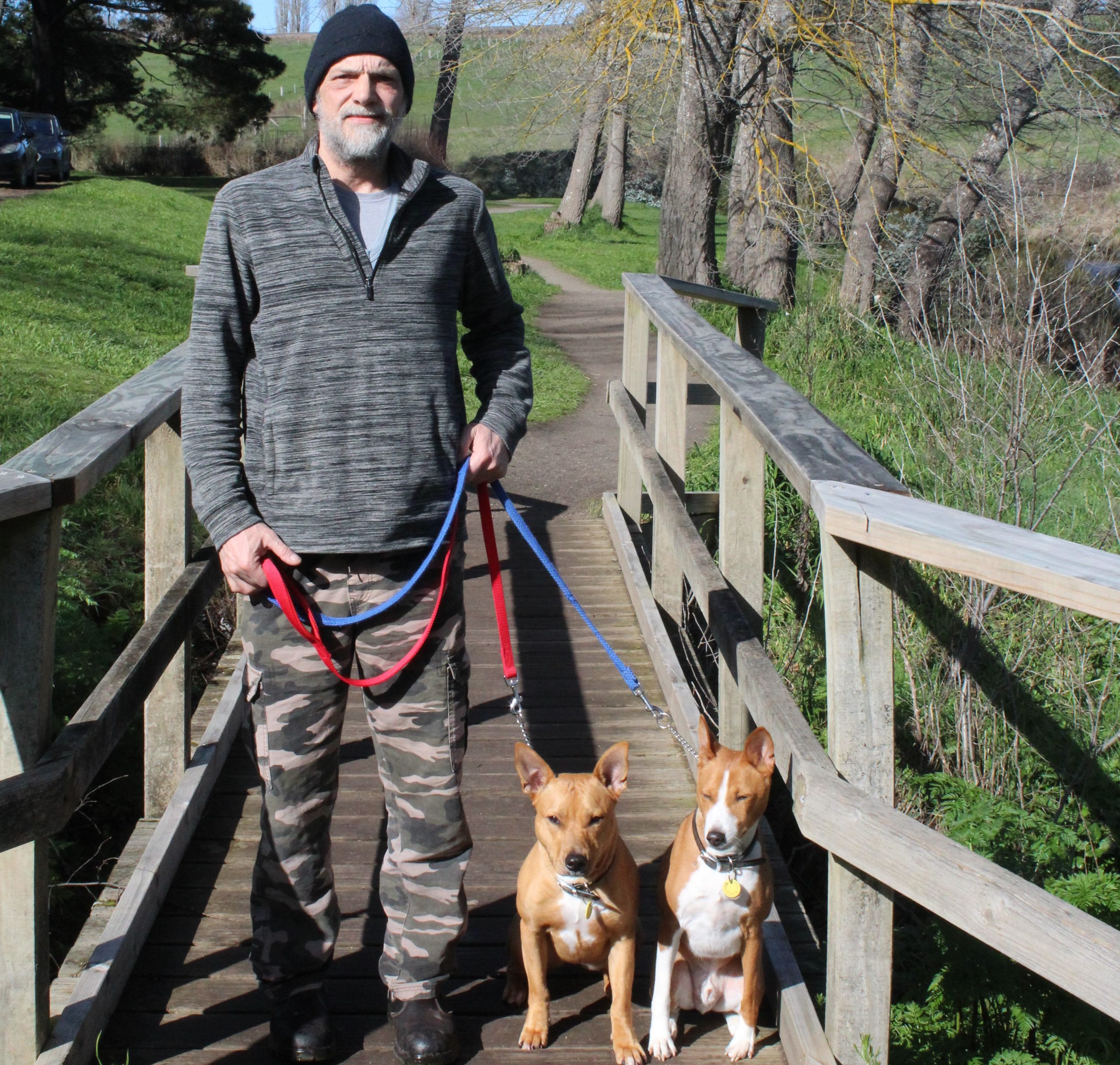 A Kyneton dog owner is calling on other dog owners to be more responsible for their pets when walking them off lead.

Clive Rutter says that every time he takes his dog for a walk on lead, he is rushed at by off-leash dogs during the permitted 7.30-10am off-leash period on the Campaspe River Walk at Kyneton.

"Since the off-leash period's implementation it has created two classes, the off-leash and on-leash dog owners, and the rift is growing," Mr Rutter said.

"Every time I take my dog for a walk on leash I get dogs off-leash rushing my dog and getting in his face which causes my dog to defend himself.

"I ask the owner, who usually isn't anywhere near their dog, to call their dog and I always get 'it's okay, he's fine', even though my dog is clearly being attacked.

"I then get abused because my dog on lead defends himself from the uncontrolled dog."

Mr Rutter said off leashers should not have their dogs off lead if they couldn't maintain control of them.

"I seek fairness between the off and on-leashers so both can walk their dogs safely at all times," he said.

"I feel I can't take my dogs out in the morning anymore and I know there are many on-leashers that are experiencing the same issue."

Mr Rutter said the amount of dog poo in the area had also increased substantially because the off leashers didn't pick up after their dogs.

"The council should be requiring off and on-leashers to pick up their dog's excrement and should position bins along the walk to discard it in," he said.

Rob Ball, Macedon Ranges Shire Council's acting director of planning and environment, said council officers conducted proactive patrols in areas reported as having high levels of non-compliance with leashing and effective control requirements.

"The Campaspe River Walk and Kyneton Botanical Gardens is an area where our local laws officers patrol," he said.

Mr Ball said the council reminded owners that they were required to observe leash and effective control requirements across the shire.

"Dogs in public places must also be under effective control at all times," he said.

"In off-leash areas, the owner must carry a leash, chain or cord that is in good condition and is able to be placed on the dog when necessary.

"The dog must remain within 50 metres of the owner so that it is in visual and audible range to allow for effective recall at any time.

"Dogs must not be allowed to harass, intimidate, worry, or behave antisocially toward another person or animal."

Mr Ball said failure to adhere to these requirements was an offence under the Domestic Animal Act 1994, and dog owners could be fined for each offence.

"Council encourages everyone to report urgent issues such as a dangerous dog or dog attack by calling (03) 5422 0333 (24 hours). In case of emergency, call 000 (triple zero)," he said.