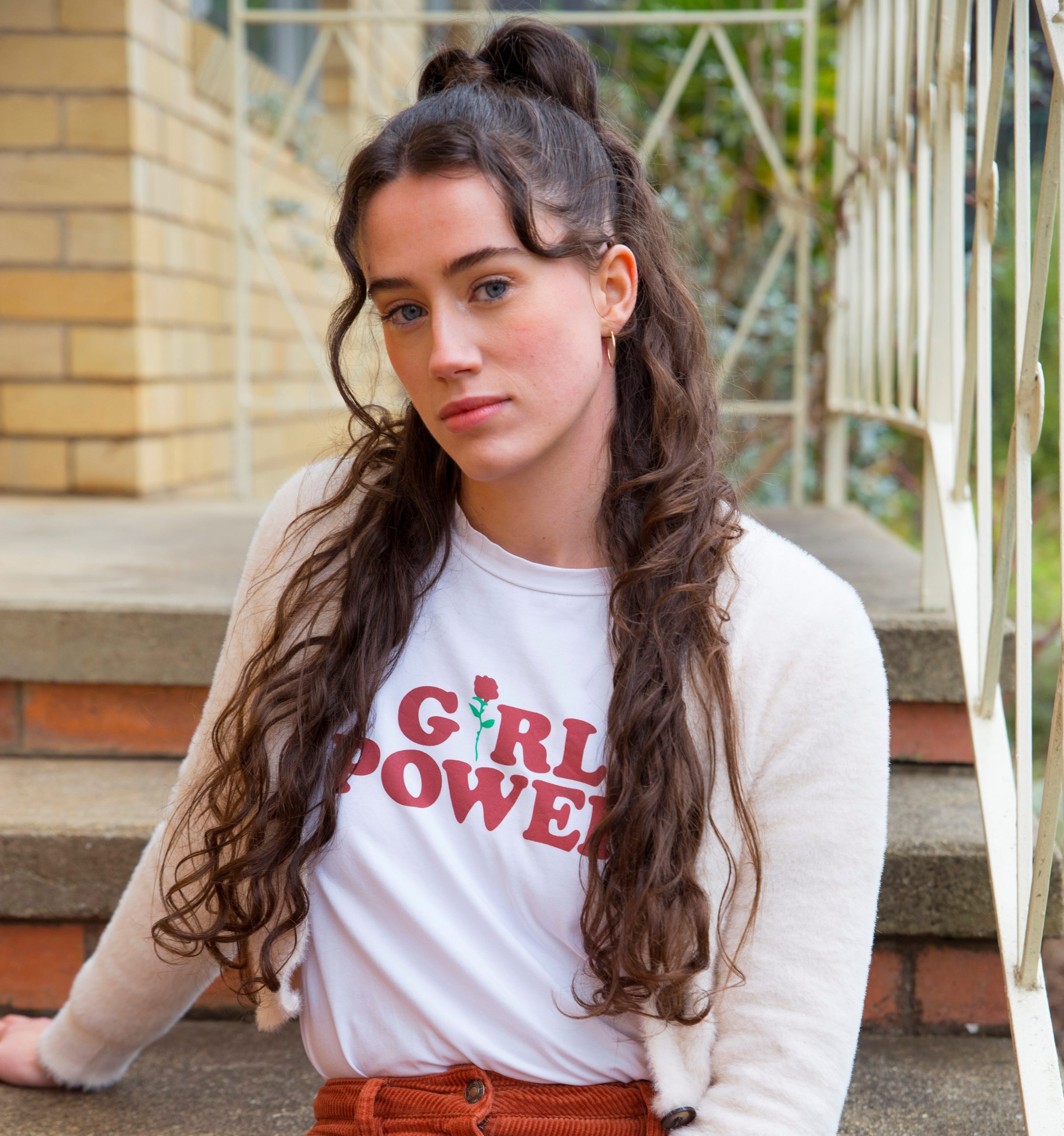 Castlemaine R&B singer-songwriter Maya Rose says 'Enough is enough' in her new gender inequality single Mind the Gap to be officially released on this Friday September 17.

Mind the Gap is a powerful anthem supporting current global women's movements.

The 22-year-old delivers the story of her experience as a female musician with a mature depth in her smooth soulful voice and strong lyrics, combining her signature 90s R&B inspired tone with Sade influenced pop/jazz, and a reggae groove you'll want to get up and dance to.

The opening of the song is set with the voices of female protestors chanting 'my body, my choice', creating a timely feeling of change.

Maya Rose has created a song that will connect with women around the world.

"The song is about the gender gap, and female empowerment. It's also about my experience of being a woman in the music industry. Many times I've felt I wasn't being listened to or taken seriously as a woman, and couldn't speak my mind. I've been excluded and unsupported in the industry by 'boys' clubs'," Maya said.

"It's time that we not only talk about the disadvantages women face every day in our community; it is important to express the issues creatively. I want to hear more messages of female empowerment in the music we consume.

"I'm releasing 'Mind the Gap', because we're still not equal yet," she said.

Nominated for 'Best Regional/Outer Suburban Act' Music Victoria Awards in 2019, Maya Rose has continued to build on her experiences as a writer and performer with regular gigs and live-stream events in Melbourne and regional Victoria.

She has also been busy in the studio with producer Julian Steel (JAYDEAN, HANNAH, Blush'ko, JANEVA) unleashing Mind the Gap as the first taste of her forthcoming second EP of introspective songs written in the 2020 lockdowns.

Her debut single See You Again and EP Time, released in 2019 in collaboration with Melbourne producers Jerome Farah (Baker Boy, KIAN) and Aman Bayatly (Adrian Eagle) received strong reviews, support from Triple J Unearthed and new audiences.

This compelling new social/political side to Maya Rose grew from a place of feeling fed up with how women are treated, and wanting to speak about personal experiences.

"Mind the Gap has been a few years in the making. I'd been waiting for the right producer to work with and I'm so glad I had the opportunity to bring this to Julian. He really heard the song and connected to the meaning and musicality, developing the exact kind of sound I wanted. His production complements the song beautifully," the artist said.

Maya will launch the song in a Facebook livestream event this Friday September 17 at 7.30pm at fb.me/e/LYUk9Sk8 and a show in Melbourne later this month if restrictions allow.

Mind the Gap will be available on the mayaofficial.com website and all streaming services following the launch.