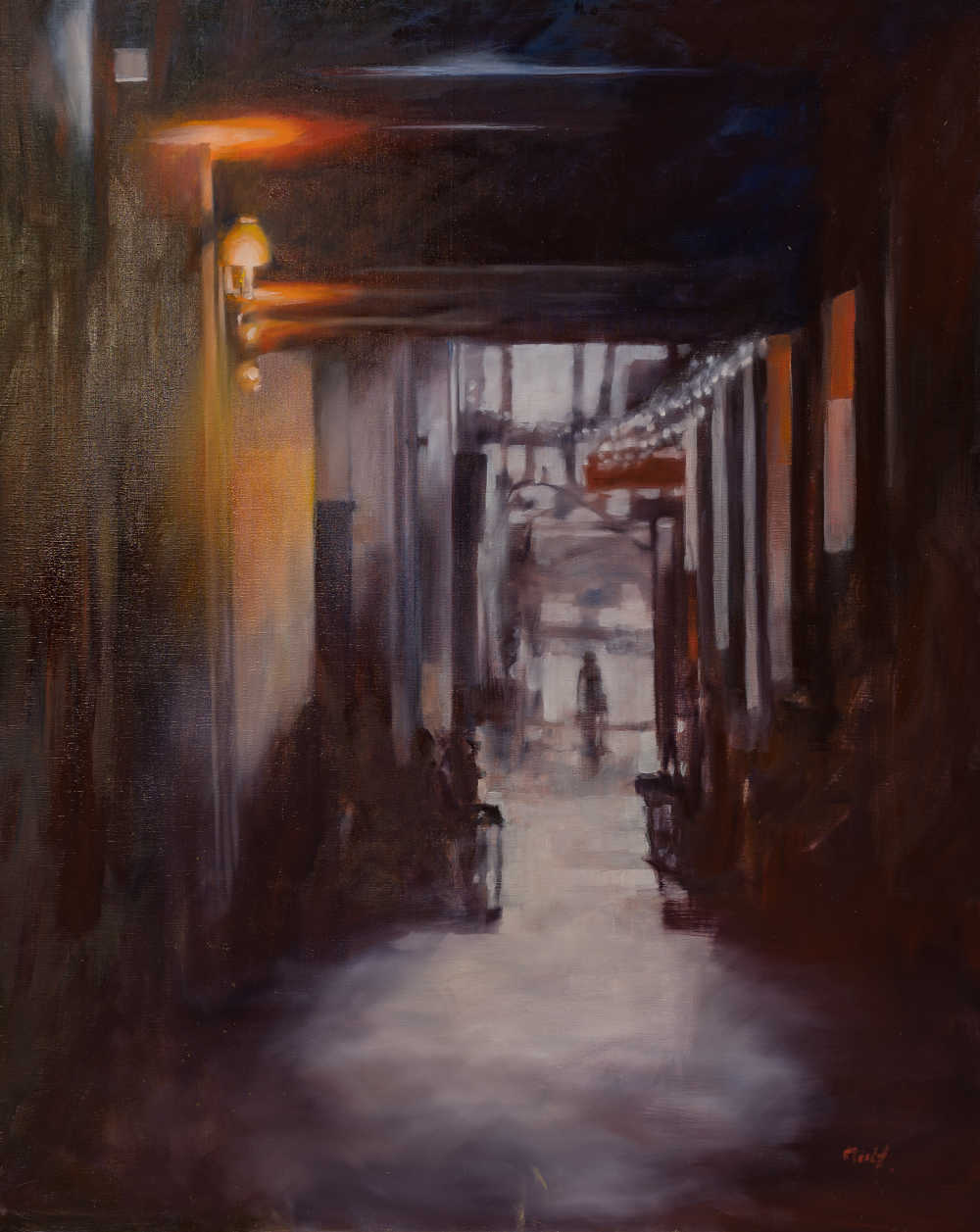 Four local artists, Catherine Tait, Dawn Duncan-Smith, Bruce Taylor and Greg Mallyon, are among the finalists in the inaugural annual National Capital Art Prize.

Experts from across Australia's art industry selected 121 finalists from a tremendous field of more than 1000 submissions in the prize.

Artists from all over the country entered the new competition, with the four category winners set to share a prize pool of $45,000.

The National Capital Art Prize is making Australian art history as the only art competition to allow entrants to paint any vision, such as portrait, landscape or abstract and any subject. The four main categories include Open, First Nations Prize for Indigenous and Torres Strait Islander artists, Landscape and Student.

Only the best of the best have been selected as finalists in this two-tiered adjudication process with Victoria boasting 21 finalists.

Castlemaine artist Catherine Tait has been shortlisted in the Open category for her oil on linen work, Chancery Lane Bendigo.

"When travelling I enjoy capturing the impression and uniqueness of a location, I attempt to capture the feeling of a place. This painting captures shadows in an alley on a hot summers day," Tait said.

Maldon's Dawn Duncan-Smith has also been shortlisted in the Open category for her mixed media piece, The Producer.

"I work with lace and fabric in my artworks and tulle for portraits to soften the features, the netting is used to create depth and shadow in the composition. The fabrics are placed randomly to the background creating energy and movement, it is then machine stitched like using a pencil, very irregular and many times overlaying the thread similar to hatching techniques," she said.

Newham artist Bruce Taylor's pen and ink work, Blotter Drawing 3, really pulls in the viewer.

"During the long lockdowns in Victoria, I was zoom working for about 10 months. In that time I placed a large blotter sheet under my laptop to take notes in meetings. Instead, I started doodling, doodles became drawings, the drawings joined up and became a visual diary of my life in lockdown," Taylor said.

Daylesford creative Greg Mallyon is a finalist in the Landscape section for his artist pigment on wood offering, Flightpath over the Tanami Desert.

"My work is inspired by aerial views of the landscape below. During my travels I have flown over and travelled through much of outback Australia including remote locations such as the Tanami Desert," Mallyon said.

"My paintings involve the creation and deletion of multiple layers of paint and varnishes that are often sanded and scraped back and recreated again. A process just like the earth's own cycle of destruction and renewal," he said.

These successful artists must now ensure their works arrive safely in Canberra for the final round of judging where the shortlisted artworks will be judged a second time by a panel of eminent Australians to decide the four category winners.

The Castlemaine, Maldon, Newham and Daylesford communities can proudly support their local artists by selecting their works in the 'People's Choice Award', which is now open for voting.
All finalist artworks are on display in a virtual gallery and the public can vote daily to determine who wins this category. The winner of this category will take home a cash prize of $2,500.

Voting closes Thursday September 30.

The 2021 National Capital Art Prize category winners will be announced in October, with a public exhibition in Canberra to follow.
To vote for your favourite, view finalist artworks at nationalcapitalartprize.com.au/2021finalists