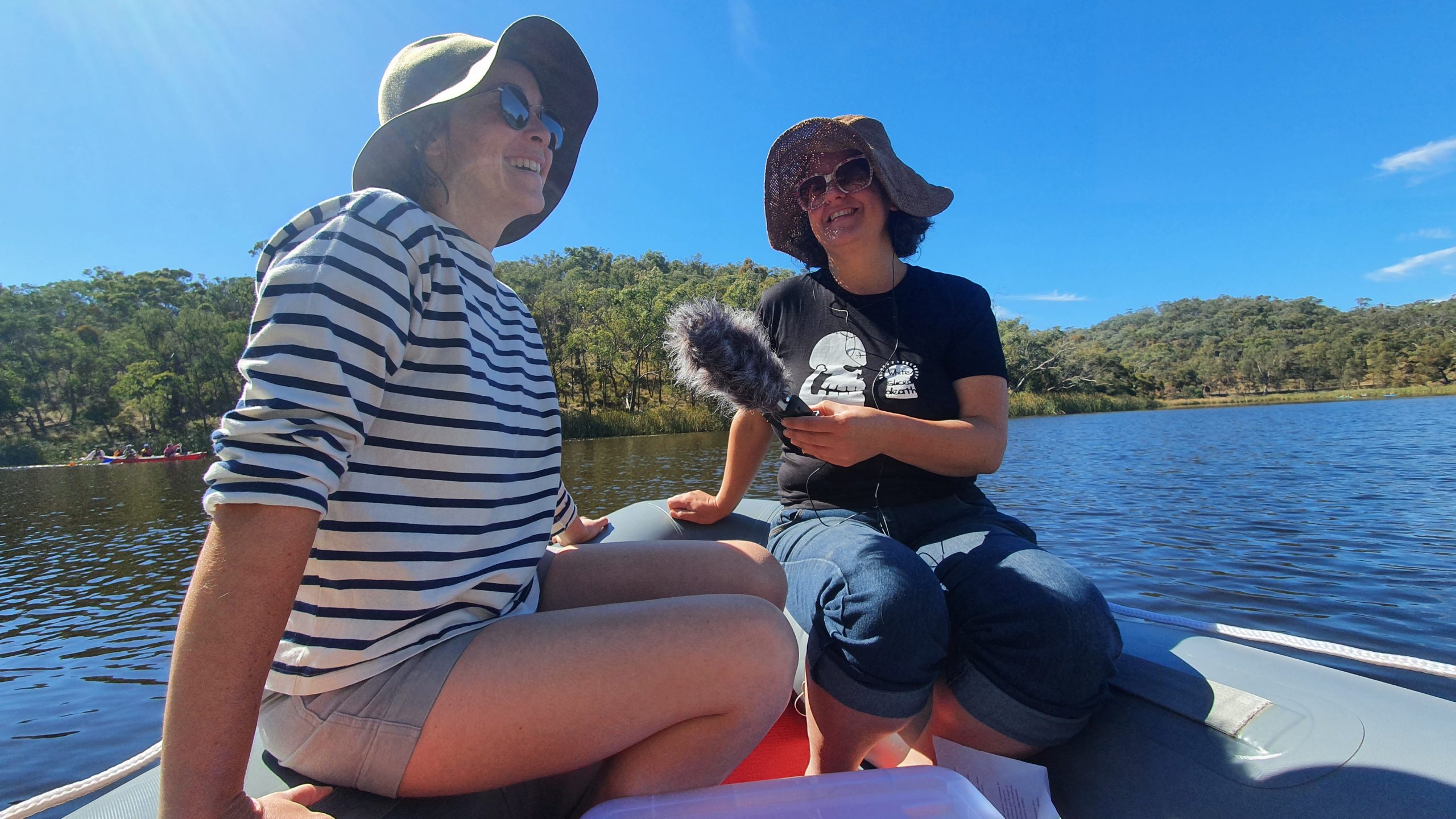 Castlemaine sustainability podcast Saltgrass has been announced as a finalist for the world's top nature media competition – the Jackson Wild Media Awards.

Created by long-time MAINfm presenter Alison Hanly, Saltgrass is a fortnightly radio show and podcast spotlighting what individuals are doing to address the climate crisis within their local community.

Saltgrass celebrates grassroots, bioregional change-makers – from farmers to artists to activists – engaging with the issue of climate change in their own unique and impactful ways.

Currently in its fourth season, Saltgrass recently appeared in The New York Times as one of the top five podcasts to 'Help you understand the problems and potential solutions to a Changing Planet'.

Nature films' equivalent to the Oscars, the Jackson Wild Media Awards celebrate excellence and innovation in nature, science, and conservation storytelling. For the first time in its 30-year history, a podcast category has been added to the 2021 awards.

Jackson Wild executive director, Lisa Samford, said the judges selected an incredible slate of inspiring finalists with powerful messaging.

"These richly woven stories reflect diverse perspectives from around the planet, and are deeply personal and purpose-driven," Samford said.

There are two other finalists in the Podcast category – scientist and activist Dr Jane Goodall's Hopecast, and Guardians of the River, a series created by Cat Jaffee and House of Pod in partnership with the National Geographic Wilderness Project and the Wild Bird Trust.

Saltgrass host Allie Hanly said she was incredibly humbled to be in such esteemed company.

"It is a testament to the amazing, active and passionate community we have here on Djaara Country in central Victoria," she said.

"Climate change can be overwhelming and paralysing, and many people don't know where to start. I wanted to highlight some of the positive things that everyday people can do to make a difference by sharing inspiring and relatable stories."

The show is produced for award-winning community radio station MAINfm and is funded by The Community Broadcasting Foundation.

Winners will be announced during the Jackson Wild Media Awards Ceremony this Thursday September 30.
Saltgrass is available for listening on your preferred podcasting app or online at www.saltgrasspodcast.com