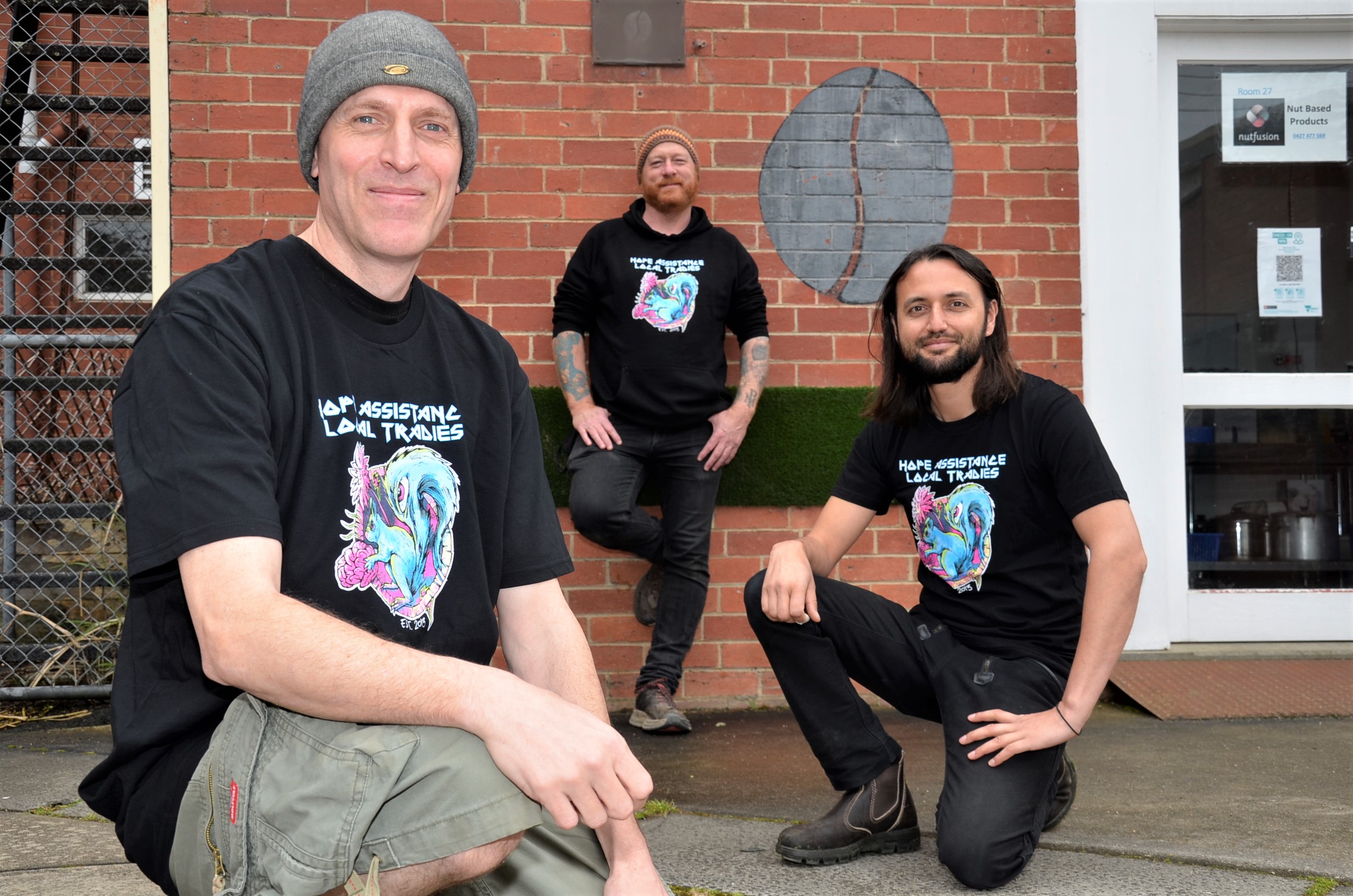 Helping raise awareness around mental health maintenance is a matter close to Simon Robins' heart.

"I've lost a few mates in the music scene who have taken their lives during the pandemic," says the Fryerstown-based vocalist in thrash band Pissbolt.

Also renowned as a comic book colourist, Robins didn't hesitate when contacted by Castlemaine-based suicide prevention charity, HALT, to add his creative talents to a new wearable mental health initiative.

Launching their new Guest Artist Series, HALT (Hope Assistance Local Tradies) invited Robins to team up with Ray Ahn, bass player and illustrator for legendary Sydney punk band The Hard-Ons, to produce a gaze-grabbing series of T-shirts.

Ahn did the design and Robins took care of the colour for the band-style tees aimed at raising mental health awareness with tradies, musos and other artists uppermost in mind.

"Doing this was a no-brainer," Robins told the Midland Express.
"It's something that's close to me and unfortunately it's something we all have to deal with."

HALT's Jem Moloney said bringing the artworld and the tradie world together for the project was particularly rewarding.

"Suicide and stigmas surrounding mental health issues affect both of these worlds," Jem said.

"Artists often work in trades alongside their arts practice and the mental health struggles of the tradie community, including depression, anxiety and addiction, are very much echoed in the art world.

"As someone who has worked in tradie jobs and in the arts it was great to bring those two worlds together for this project.

"I hope this project can help stimulate conversations around mental health. And they just look bloody cool."

HALT is a grassroots suicide prevention charity promoting mental health awareness among blue collar workers.

Moloney believes the humble band tee is an often overlooked artform but affords a perfect canvas for artists like Robins and Ahn to interpret the HALT message.

"While you won't see band shirts up at the National Gallery, you will see them on every street, and that's where HALT can typically be found promoting mental health," he said.

"By wearing one of these tees you won't just look great, you'll also be encouraging tough conversations in your community."
HALT is a registered charity and those keen to purchase a tee can do so at halt.bigcartel.com
Anyone needing immediate assistance should call Lifeline on 13 11 14.