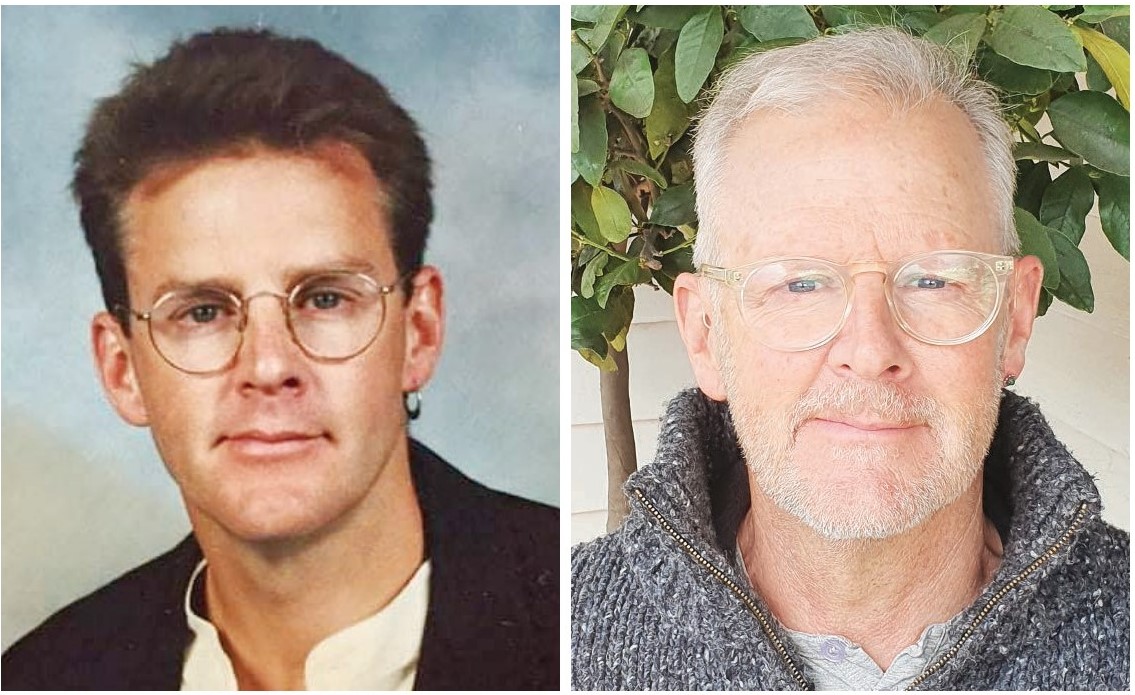 An inspiring teacher can make a young person's high school experience extraordinary. And there is no one more deserving of that praise than English and drama teacher Bernie Monagle.

In a career spanning more than four decades – 27 of those years spent at Kyneton's Sacred Heart College – the recently retired Kyneton local has been a formative influence on more students than can be counted.

Bernie's nurturing of young minds extended well beyond the classroom and one of his proudest achievements was that he helped the students at Sacred Heart set up a celebrating diversity group, in an effort to create a safe environment for all.

"It was groundbreaking in its day, especially for a Catholic school, to the point where at one stage a very conservative member of staff complained to the bishop who shut us down," Bernie said.

"The Mercy nuns backed us however, and we were reinstated.

"Some of those kids had amazing journeys and some of them were foundation members of local diversity initiatives."

A student from one of Bernie's favourite year levels in his time at Sacred Heart, Renae Smith (nee Jacobs), said she first met Bernie in 1989, all geared up for year seven drama.

"Student word of mouth had already spread about how Mr Monagle was one of the best," Renae said.

"He was the kind of teacher who could hold the class in the palm of his hand with a quick tongue, a comedic gesture or a good Irish limerick.

"He never had to shout to make a point. A rowdy bunch easily silenced with a simple gesture like pausing to push his glasses up onto his nose.

"He was inspiring, caring and always in on the joke. He taught us how to look after each other, schooling the bullies and celebrating the bullied."
ANARCHY AND POETRY

Renae said her fondest memory, and one of Bernie's greatest legacies in her opinion, was something known as the 'LPS'.

"The Living Poets Society, circa 1991," she explained.

"A secret group of poetic anarchists, inspired by the likes of Robin Williams and his dead poets.

"We were Bernie's year nine English class, grappling with the standard hormones and heartache, trials and tribulations, but also reeling from a string of local teen suicides."

Renae said one day Bernie wrote a single question on the whiteboard – 'So what?'

"This provoked more questions than answers, plus jokes, angst-ridden arguments, nuggets of wisdom, fears and joy," she said.

"From this we created LPS, an anonymous platform for poetry. We would write our short poems on A3 white paper and in the early morning hours, before the busloads and bells, he'd hang them all over the school.

"We told no one, fed off the community buzz, designed a logo and wrote more poetry. Some of it profound, some nonsensical, all of it thrilling. We were part of something sacred.

"He let us be heard and gave our words value. Anarchy, irony, comedy, wisdom, belonging and poetry."

Bernie's daughter Hannah said the experience of being the daughter of a beloved teacher meant that to this day she was still asked "are you Mr Monagle's daughter?" followed by a rave about that person's time as his student.

"At times I felt like I was sharing him with a school of other students but he had the ability to concurrently make us feel like his biggest priority," she said.

"If I make a quarter of the impact he did as a teacher in my career I would be happy."

Bernie may no longer be teaching but he is still mentoring community members through private counselling, and still keeps in touch with many of his former students.

"I guess the best bit is when kids 20 years later, 30 years later, sit down and write you an email and say 'you were there at the right time, you made a difference to my life'," he said.