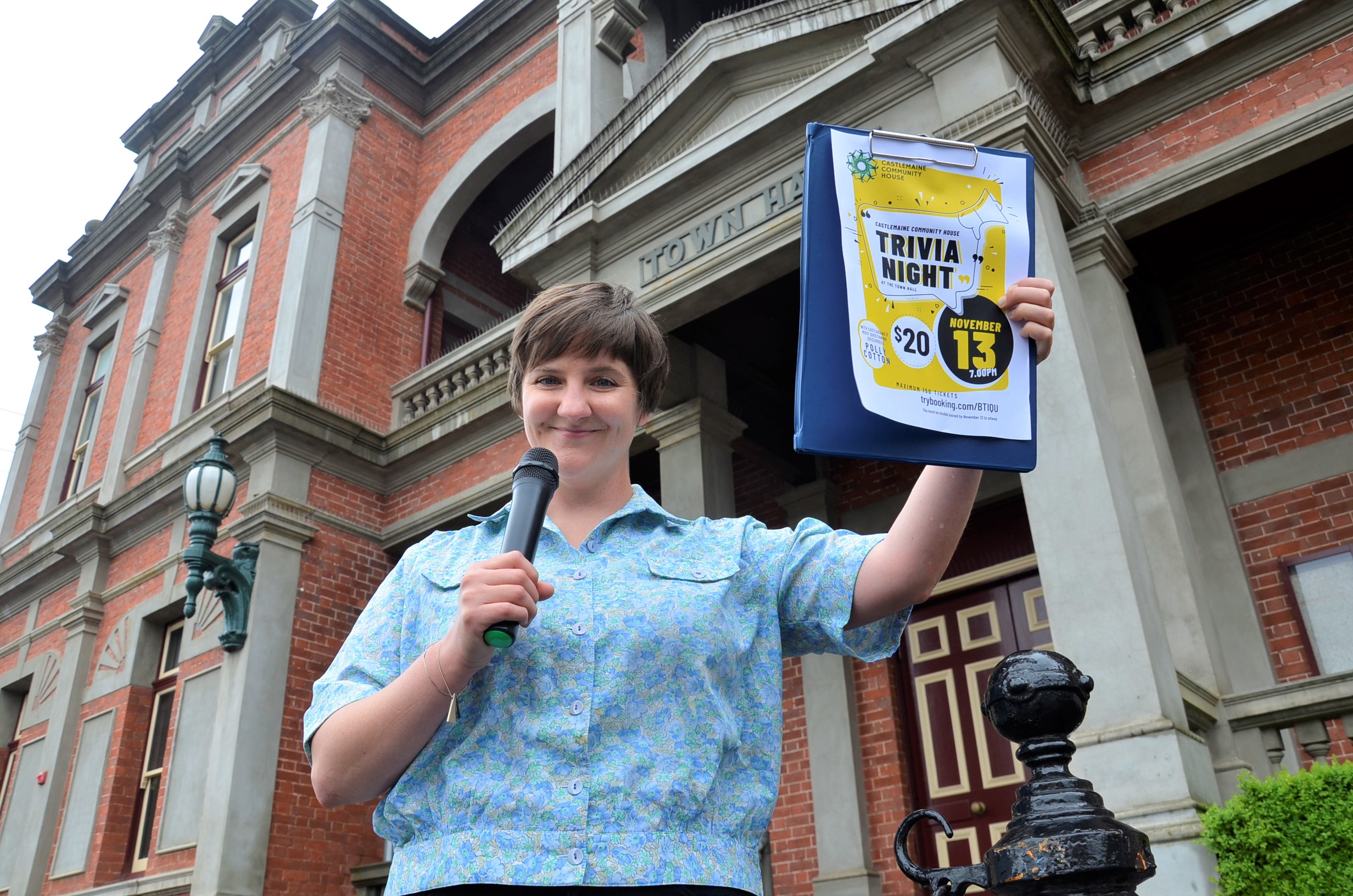 It's time to brush up your general knowledge and finesse your fascinating facts as Castlemaine Community House gets set to host its major fundraising Trivia Night.

Ticket sales opened last Friday with the event taking place Saturday November 13, enabling plenty of time to beef up your brains trust, organisers say.

"Castlemaine Community House has been unable to hold its major annual fundraiser, the Spring Ball, for two years due to COVID-19," organising committee member Rani Kerin says.

"So this year we're holding a trivia night at the town hall.

"Funds raised will support the House's services to the community, including the community lunch."

Quiz master for the evening is Castlemaine's Polly Cotton who has honed her crowd-questioning talents on trivia event audiences in Melbourne and at the Guildford pub.

"It'll be good, interesting pop culture questions – no reality TV questions," divulged Polly when the Express quizzed the quiz commander as to the sort of questions attendees might expect.

"There'll be a music round and there will be some local Castlemaine knowledge interspersed in there as well," Polly says.
"And we'll have some great prizes."

She says the event promises to be as strong on fun as it is on facts firm and frivolous.

Rani says the event aims to bring the whole community together in a COVID-safe manner with tickets limited to 150 people (double vaxxed).

Maximum table size will be groups of eight with individuals and smaller groups able to join a table and make up a group on the night, Rani says.

"People can gather their friends and book a table or come as individuals and join a table.

"We'll also have some musical entertainment with a local band. It's going to be a great night."

Tickets are available through TryBooking.