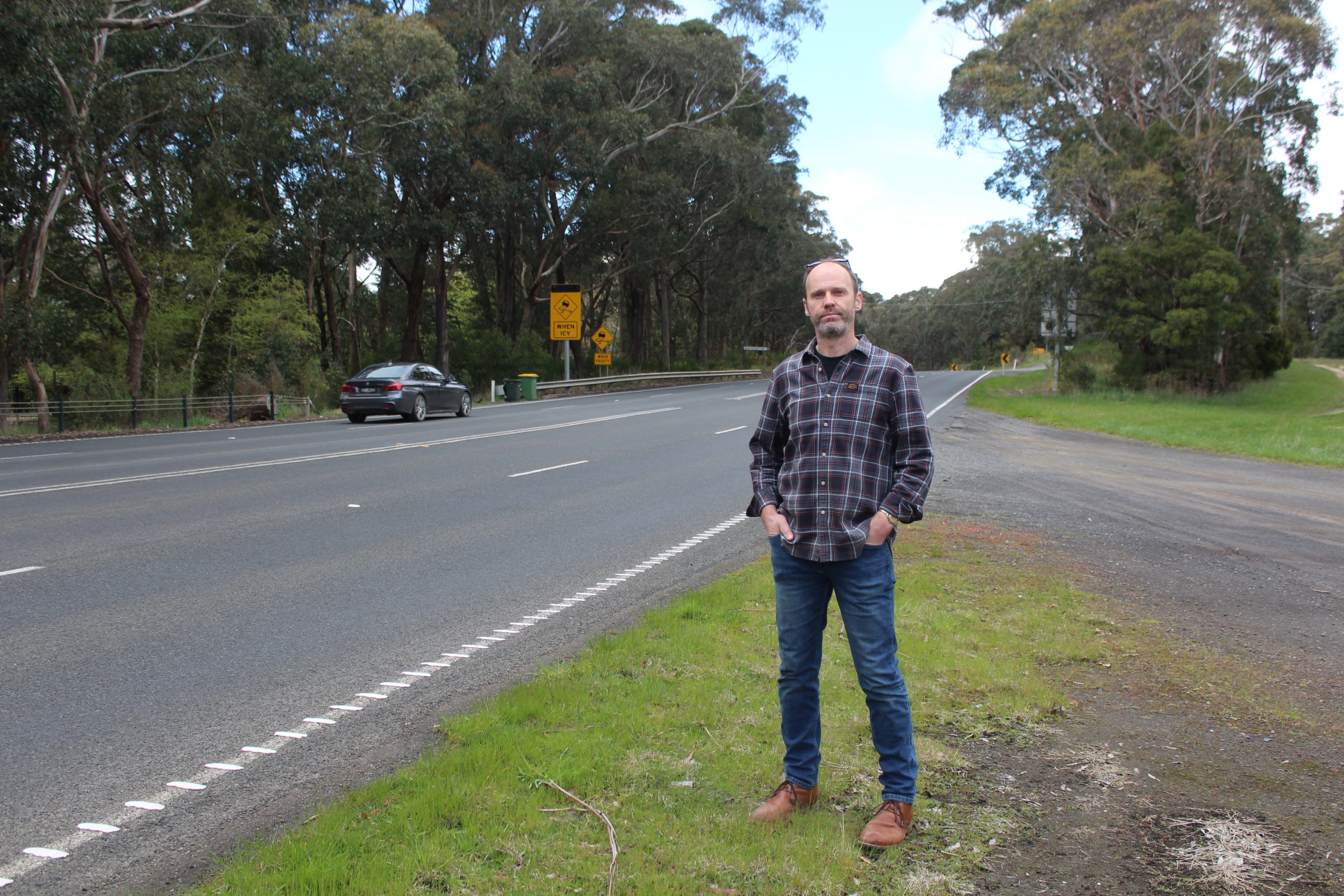 Opinion is divided among Woodend and Macedon residents over a Regional Roads Victoria plan to reconfigure Black Forest Drive from four lanes to two.

The $6 million project for 11.7 kilometres of works on the road linking the two towns will see the current four-lane configuration reduced to two lanes plus a three-metre-wide painted centre median and on-road cycle lanes.

Protected pedestrian refuges and lighting will also be installed and intersections upgraded to cater for safer turning to and from Black Forest Drive.

RRV said the improvements were in response to community concerns about safety on the road and a disturbing crash history, with six fatalities and 36 serious-injury crashes between 2001 and 2020.

Melanie Hotton, director Loddon Mallee for the Department of Transport, said extensive consultation was conducted with the Macedon Ranges community including local emergency services.

"We're continuing to engage with the community on intersection upgrades and the location of pedestrian and cycling improvements on Black Forest Drive to ensure any changes meet local needs," Ms Hotton said.

One Woodend resident, who is both a cyclist and a motorist, said the upgrade should enhance the safety of all road users, cyclists, pedestrians and children getting on and off school buses each morning and afternoon.

"It's safer crossing two lanes than four," he said.

"A lot of people are thinking this project is for cyclists and tourists but it's not.

"The slip lanes and bike lanes will enable people to get on and off Black Forest Drive more easily and safely."

But Macedon resident Ian Northcott said he believed the road would be less safe with two lanes instead of four.

"The cyclists will have much less room to ride on a single path and I just think it's incredible that they're taking a four-lane road that's quite safe back to a two-lane road," he said.

What has most surprised community members is that a proposal like this one had been tried before and reversed.

Cycle lanes were installed along the road in 2010 by a Labor state government but the road was returned to four lanes the following year by the new Liberal state government in response to objections by the local community over general access and emergency route needs.

Woodend resident Russell Servis also questioned the latest plan, suggesting Black Forest Drive had already been safely upgraded with wire rope barriers and a reduced speed limit of 80km/h.

"They're turning over half the road to recreation, but a Melbourne-centric think tank has decided on this," Mr Servis said.

"We have very high bushfire risk through here and to reduce the road to one lane in either direction means that you have greatly reduced access for fire trucks to overtake in smoke while people are trying to escape."

Ms Hotton said the width of Black Forest Drive would not change as a result of the project.

"In an emergency situation on Black Forest Drive, drivers and emergency vehicles can use cycle lanes or the painted medians to get around hazards if safe to do so," she said.

"We are aware of the high fire danger in the area and are working closely with emergency services to ensure the safety improvements meet their needs and that of the community in an emergency situation."

The project is expected to begin in early 2022 and be completed by late 2023, weather permitting.

Feedback closes at 5pm on October 21. Head to engage.vic.gov.au/black-forest-drive-safety-improvements
EMERGENCY IMPACT
Woodend Fire Brigade captain Mike Dornau said neither the Woodend nor the Macedon brigade had been consulted on the planned changes to Black Forest Drive.

"We have similar concerns about this project going ahead," Mr Dornau said.

"Cutting it to one lane has significant impact as an emergency service because we're very busy along that road and if you look at the road itself it is a highly dangerous road in terms of fire risk and also traffic during an emergency.

"On Black Saturday we were tasked to the road between Kinglake and Whittlesea and it reminded me significantly of Black Forest Drive when we got there. That being a four-lane winding road through heavily dense bush.

"The look and the layout of it was very similar to Black Forest Drive and what happened on the night of Black Saturday was an absolute tragedy on that road.

"There were trees down everywhere and multiple vehicles trapped and that was a four-lane road."

Mr Dornau said the main concern brigades had was other traffic on the road, especially if it was reduced to a single lane.

"In an emergency, people panic, and more so if there's a big red truck with lights and sirens right behind them," he said.

"If it's reduced to a single lane, it will definitely slow us down and the consequences could be significant.

"The other thing that we're concerned about is what kind of barriers they're going to be putting in. That has an impact as well as to how we access the roadsides."