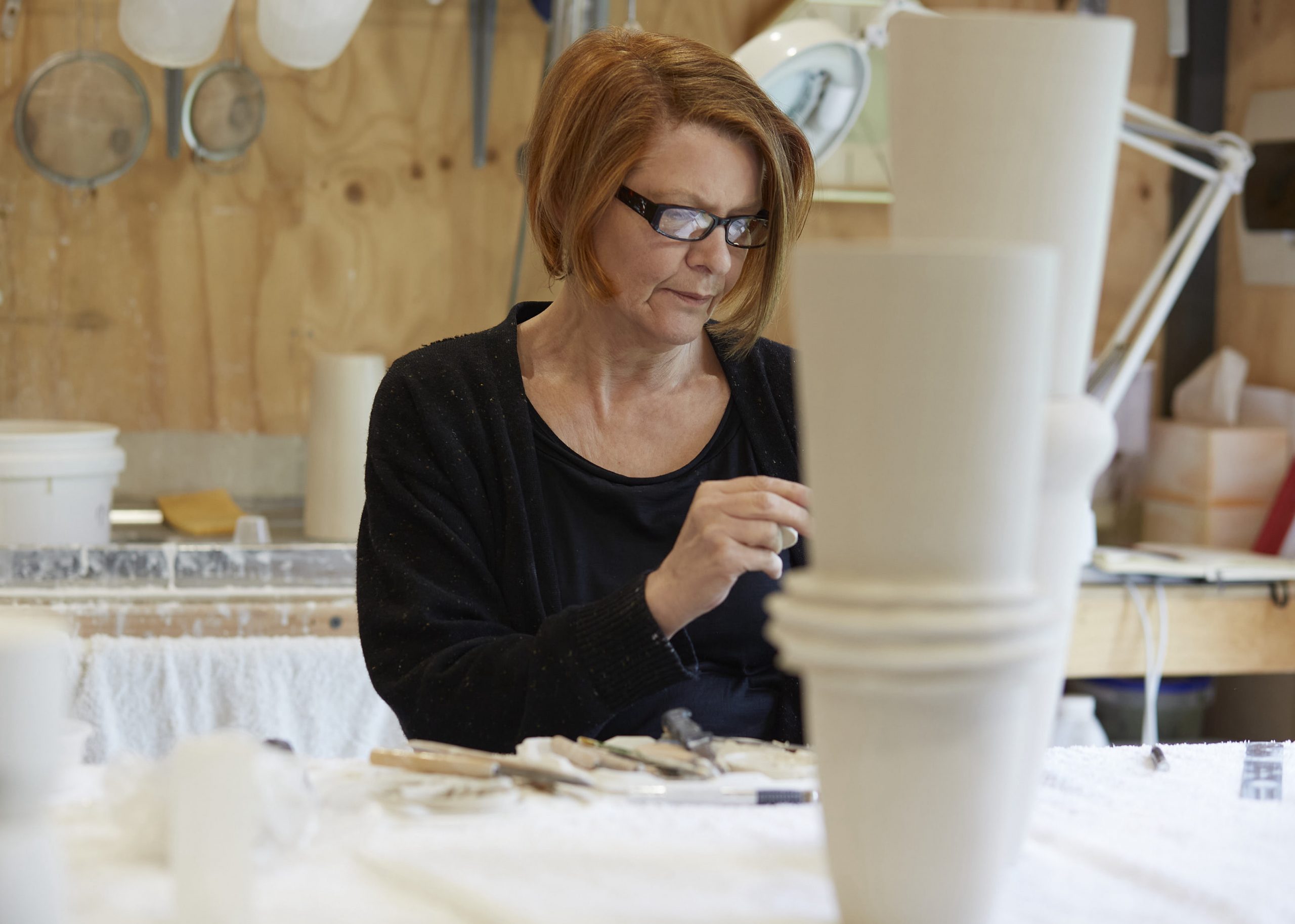 Sculptural but functional are the wonders created in the studio of Macedon ceramicist Vanessa Lucas.

And people can watch her at work when joins the Australian Ceramics Association National Open Studio event for the first time next month.

During November 13-14, people can learn about the process and browse the porcelain tableware she creates from her garden studio.

Vanessa said most of her pieces drew inspiration from the natural world.

"The shapes that I have developed incorporate subtle references to the natural world. I use satin glazes that give the vessels a surface that appears soft and luminous," she said.

"While there is a sculptural element to most of my pieces, they are all entirely functional. I often say that I make functional sculptures."

Like most passions, Vanessa's love of sculpture and clay began at an early age. Before she even began school, she was digging up terracotta clay to make pots.

By secondary school, she had found her calling.

"When I was at high school I had the opportunity to work on the potter's wheel and I was completely entranced. I decided that making pots was what I wanted to do for the rest of my life," she said.

Since then she has exhibited far and wide, and has scooped many awards along the way. She has been working seriously with porcelain to develop her range of tableware for 12 years.

A set of jugs she created were exhibited in Japan at the Mino Ceramics Competition and were among 200 pieces selected from 2000 entries.

Local residents may have seen some of her works displayed at Stockroom Kyneton. Vanessa also exhibits regularly with Craft Victoria.

Her work is stocked in numerous shops and galleries including Ballarat Art Gallery, Tarrawarra Museum and Art Gallery and Wagga Wagga Art Gallery.

Vanessa looks forward to opening her studio to the public in November, when people can browse and purchase while observing works in progress and learning about her process.

Vanessa's studio at 103 Smith Street, Macedon, will be open on the weekend of November 13-14 from 10am to 4pm.