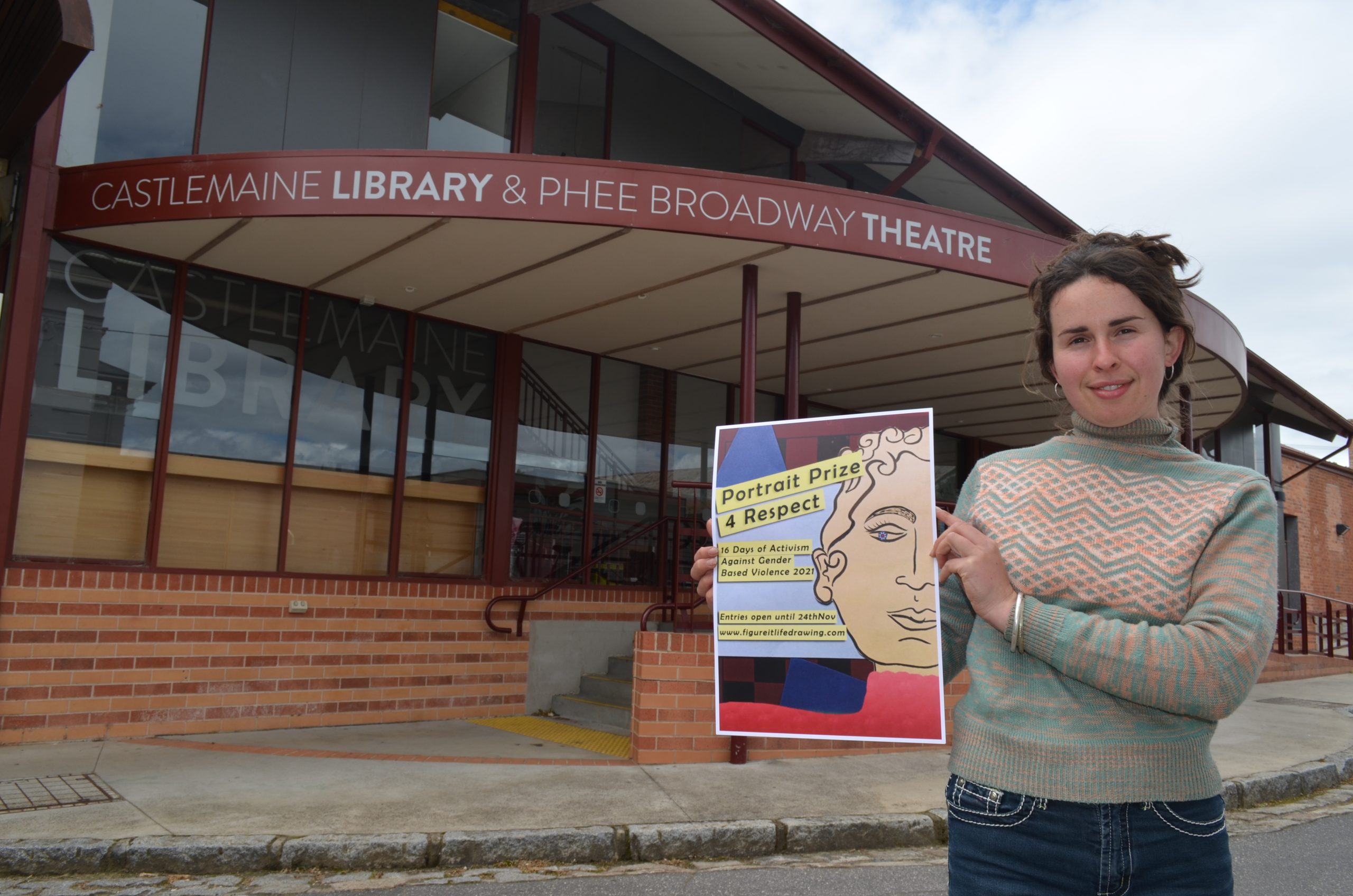 Locals are encouraged to get creative and submit a portrait for the 'Portrait Prize 4 Respect' community art event being held as part of this year's 16 Days of Activism Against Gender Based Violence.

The 16 Days of Activism campaign calls for people around the world to unite and raise awareness about gender-based violence, challenge discriminatory attitudes and improve laws and services to end violence against women for good.

Arts therapist and Portrait Prize 4 Respect event organiser, Isabelle Dupre, said the project followed on from the 2020 'Respect – See It Through' art event. This year community members from Mount Alexander Shire and beyond are invited to draw a portrait of a person who challenges gender stereotypes and inequality.

"All members of the community are invited to have a go at drawing and participate in the 16 Days of Activism campaign. You don't have to be an artist to submit a portrait," Ms Dupre said.

The portrait prizes include resources that promote respectful relationships and inspire artistic action, winners will be announced during the exhibition via radio and social media. Some of the items up for grabs include books on art and gender, a Castlemaine Art Supplies gift voucher and a Julia Gillard tea towel.

All entries will be exhibited at Castlemaine's Phee Broadway Theatre foyer in line with the 16 Days of Activism from November 25 – December 10. Visitors to the exhibition will also have the opportunity to utilise resources to create a portrait to be added to the display if they wish. Each template asks the artist to share who the portrait is of and how they challenge gender stereotypes and inequality.

"By exhibiting the submissions, the art event aims to promote and normalise gender equality and strengthen positive, equal and respectful relationships," Ms Dupre said.

The Portrait Prize 4 Respect is a community-led activity supported by Mount Alexander Shire Council, Department of Health, Families, Fairness and Housing, and Women's Health Loddon Mallee. Submission packs for the Portrait Prize can be downloaded from www.figureitlifedrawing.com or requested directly from Isabelle Dupre.

Entries close November 24. Prizes will be announced in the Phee Broadway foyer on Tuesday December 7.

For more information contact Isabelle via email at figureit.lifedrawing@gmail.com or on 0405 565 759.
If you or someone you know has been impacted by family violence and needs support help is at hand. Here are some support services that may be able to help:
– Centre for Non Violence 1800 884 292
– Safe Steps 1800 015 188
– 1800 RESPECT (1800 737 732)
– Men's Referral Service 1300 766 491 (for men who use violence and wish to change their behaviour)
– Victims Helpline 1800 819 817 (for male victims of family violence).